Thursday, August 22, 2019
Page 1
Court of Appeal:
Skating Champion Brought Suit in Own Name —But She Wasn't Party to Underlying Contract
By a MetNews Staff Writer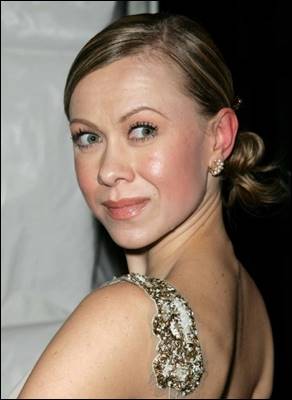 OKSANA BAIUL-FARINA
Former Champion Skater
Former figure skating champion Oksana Baiul-Farina lost her bid yesterday to garner participation profits from the 1994 TV movie, "A Promise Kept: The Oksana Baiul Story," with the Court of Appeal for this district affirming a summary judgment in favor of the companies she contends cheated her.
Under a contract, RHI Entertainment Inc.—now Sonar Entertainment, Inc.—which produced the movie, was obliged to pay her company, Olympic Champions Limited ("OCL"), a percentage of the profits. She claimed in her Los Angeles Superior Court action that it, and Crown Media Holdings, Inc., which distributed the movie, have failed to pay what is owed.
Baiul-Farina—who was the 1993 world champion figure skater and the 1994 Olympic champion in the women's singles—sought compensatory damages of "not less than $10,000,000" and punitive damages "in an amount no less than $20,000,000."
Murphy Affirmed
Affirmance of a defense judgment by Los Angeles Superior Court Judge Daniel S. Murphy came in an unpublished opinion by Justice Audrey Collins of Div. Four. She said:
 "OCL, not Baiul, was the party to the contract with RHI. Baiul has not established that she has standing as a third party beneficiary to the contract, or that she is a successor in interest to OCL."
Payments were to be made, under the contract, "to and in the name of William Morris Agency, Inc. as agent for Olympic Champions Ltd."
Plain Language
Collins wrote:
"No evidence presented in the trial court suggests that the motivating purpose of the contract was to benefit Baiul specifically. Instead, as Crown states, 'it is clear from the plain language of the Rights Agreement that the parties' motivating purpose was for RHI to purchase exclusive rights to make and distribute a motion picture—and for OCL, not Baiul, to be paid for those rights." The evidence indicates that Baiul chose to work through OCL, and in some transaction not evident in the record, OCL became the owner of the rights to Baiul's story. The rights agreement states that OCL owns those rights. Although one could speculate that OCL or the William Morris Agency agreed to pay Baiul at least a portion of the profit participation from the movie, neither the terms of the agreement nor any other evidence before the trial court suggests that this was the parties' motivating purpose behind the rights agreement."
The case is Baiul-Farina v. Crown Media Holdings, Inc., B279653.
Copyright 2019, Metropolitan News Company