Thursday, October 4, 2018
Page 1
Eric C. Taylor Elected Assistant Presiding Judge of Los Angeles Superior Court for 2019, 2020
By a MetNews Staff Writer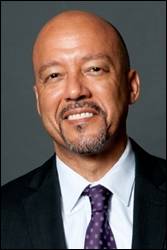 ERIC C. TAYLOR
Assistant Presiding Judge elect
Los Angeles Superior Court Judge Eric C. Taylor has been elected assistant presiding judge of his court for 2019 and 2020 and, if tradition is followed, will assume a two-year term as presiding judge in 2021.
In results announced yesterday, he defeated Los Angeles Superior Court Judge Scott M. Gordon, who supervises the criminal courts,
Taylor, who served as president of the California Judges Association in 2003-2004 and 2015-16, was appointed to the Inglewood Municipal Court by then-Gov. Pete Wilson in 1998, and later served as presiding judge.
He ascended to the Los Angeles Superior Court in 2000 through trial court unification, and has served as supervising judge of the Southwest District
Prior to his appointment to the bench, Taylor was a deputy Los Angeles county counsel and was a litigation associate at Sonnenschein, Nath and Rosenthal, as well as at Pettit and Martin.
He was an extern to California Supreme Court Justice Allen E. Broussard, now deceased, who Taylor has said was his mentor.
The judge received his law degree from the University of Virginia School of Law and earned his undergraduate degree from Dartmouth College.
He also studied Spanish literature at the Universities of Granada and Salamanca in Spain.
Los Angeles Superior Court Assistant Presiding Judge Kevin C. Brazile was unopposed for the position of 2019 and 2020 presiding judge.
Copyright 2018, Metropolitan News Company