Wednesday, September 26, 2018
Page 1
Court of Appeal:
Ministerial Exception Inapplicable to Ex-Dean's Contract Claim
By a MetNews Staff Writer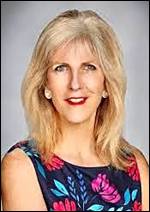 SARAH SUMNER
ousted dean
The Third District Court of Appeal, answering a question it described having been left open by the U.S. Supreme Court, held yesterday that the "ministerial exception" to civil rights laws does not apply to a breach of contract claim by an ousted ex-dean of a seminary, though it does bar her tort claims for the termination.
The opinion by Acting Presiding Justice Coleman Blease cites the federal high court's unanimous 2012 opinion in Hosanna-Tabor Evangelical Lutheran Church v. EEOC. There, the Supreme Court held that the ministerial exception—a nonstatutory doctrine which bars courts from interfering with the relationship between a church and its ministers—prevents a minister from suing a church for discrimination in connection with a termination of employment.
The court explicitly declined to address whether the doctrine similarly applies to breach of contract or tort actions.
"That is the issue we decide in this case," Blease said.
His opinion affirms Shasta Superior Court Judge Monica Marlow's order granting summary adjudication of plaintiff Sarah Sumner's causes of action for defamation, invasion of privacy, and intentional infliction of emotional distress; it reverses Marlow's summary adjudication of the breach of contract cause of action.
Application of Exception
Sumner was dean of A.W. Tozer Theological Seminary, part of Simpson University in Redding. Though not a member of the clergy, Sumner qualified as a "minister" under the exception, and the seminary was a religious institution.
Justice Samuel Alito, in his concurring opinion in Hosanna-Tabor, explained that the exception "should apply to any 'employee' who leads a religious organization, conducts worship services or important religious ceremonies or rituals, or serves as a messenger or teacher of its faith."
Simpson University President Larry McKinney cited Sumner's alleged insubordination when she was first fired in 2011. Sumner appealed that termination and was reinstated as dean.
A year later, Sumner was again fired for insubordination after complaining to other Simpson University staff about her treatment in the circumstances of her first termination.
The school alleged that Simpson University Provost Stanley Clark gave Sumner a list of protocols to follow as a condition of her reinstatement, and that these protocols prohibited Sumner's complaints. Sumner denied ever receiving such protocols.
Her complaint challenged the second termination.
Religious Controversy Avoided
"Other non-California cases have held that a contract action is not barred if interpretation of the contract does not require the court to resolve a religious controversy," Blease noted.
The written employment agreement the university is alleged to have breached does not require such a resolution, he wrote. He explained:
"Reviewing Sumner's contract cause of action will not require the court to wade into doctrinal waters because review of the breach of contract claim does not require a review of Sumner's religious qualification or performance as a religious leader. Defendants have never claimed to have terminated Sumner for religious reasons, only because she was insubordinate. Defendants voluntarily circumscribed their own conduct by entering into the contract with Sumner, and the contract can be enforced without breaching the institution's religious autonomy."
Sumner's Tort Claims
The tort claims included defamation based on allegedly false statements in connection with her two terminations, invasion of privacy founded on her emails being accessed and shared, and intentional infliction of emotional distress precipitated by being fired.
Blease declared:
"The ministerial exception would become meaningless if the types of conduct alleged here were allowed to be actionable. The statements that were alleged to have been defamatory, the invasions of privacy, and the actions causing distress were all 'part and parcel' of the reasons for and process of terminating Sumner's employment."
The case is Sumner v. Simpson University, 2018 S.O.S. 4687.
Sumner is now president of Right On Mission, a seminary.
Copyright 2018, Metropolitan News Company