Tuesday, October 23, 2018
Page 3
Ninth Circuit:
Settlement Properly Approved in Class Action Over Amount of Tuna in StarKist Cans
By a MetNews Staff Writer
The Ninth U.S. Circuit Court of Appeals has affirmed the District Court's approval of a class-action settlement in a case where consumers sued over the under-filling by StarKist of its cans of tuna, with two of the three judges on the panel declaring that a pay-off to class members in the form of vouchers was not akin to a "coupon settlement" which requires heightened scrutiny under the Class Action Fairness Act of 2005.
Circuit Judge Michelle Friedland agreed with her colleagues—Senior Circuit Judge N. Randy Smith and District Court Chief Judge Barbara M. G. Lynn of the Northern District of Texas, sitting by designation—that the settlement notice satisfied due process and that the class counsel did not engage in misconduct. However, she insisted that "the vouchers to purchase StarKist canned tuna must be considered coupons" under the act.
Her concurring and dissenting opinion responds to Friday's memorandum opinion which affirms the Sept. 29, 2016 decision by District Court Judge Haywood S. Gilliam Jr. of the Northern District of California giving final approval to a $12 million settlement of the action.
That action was brought by one Patrick Hendricks in February 2013. Citing federal law requiring that five-ounce cans contain an average of 2.84 to 3.23 ounces of tuna, he alleged that StarKist's cans actually held an average of 2.81 to 3.11 ounces of tuna.
Hendricks averred that he would not have purchased the StarKist product if he had known that the cans contained .08 to 1 percent less tuna than federally mandated.
Under the settlement, consumers—who stated under penalty of perjury that they bought 5-ounce cans of StarKist tuna between Feb. 19, 2009 and Oct. 31, 2014—could receive $25 or $50 in vouchers redeemable for cans of the StarKist product. A group of objectors appealed.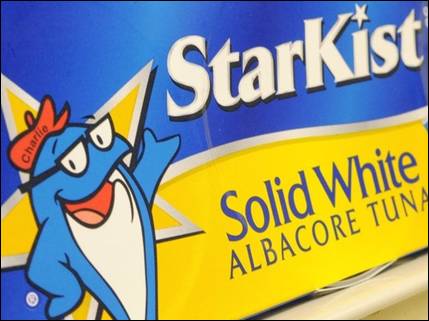 —AP
The Ninth U.S. Circuit Court of Appeals has affirmed a $12 million settlement of a class action based on StarKist packing its five-ounce cans with slightly less tuna than federally required in a can of that size.
2015 Decision
At issue before the Ninth Circuit was whether the vouchers constituted "coupons" within the meaning of the Class Action Fairness Act ("CAFA"), as interpreted in the Ninth Circuit's 2015 decision in In re Online DVD-Rental Antitrust Litigation.
Coupon settlements had come into disfavor based on attorney fees on class actions having been based on the total face value of coupons, whether or not they were actually redeemed by consumers, with the attorney fees sometimes exceeding the actual value to consumers The Ninth Circuit's decision in In re Online DVD recites that the trial court found that "the Walmart gift cards were sufficiently different from coupons—especially given the fact that claimants could choose between gift cards and cash, the gift cards were freely transferrable, and they had no expiration date," declaring:
"The district court correctly held that the Walmart gift cards in this settlement do not constitute a coupon settlement that falls under the umbrella of CAFA."
The term "coupon" is not defined in the act.
Majority's View
The majority said:
"Virtually all of the factors identified in Online DVD-Rental weigh in favor of the district court's conclusion that the vouchers were not coupons under CAFA. The vouchers did not expire, they were freely transferrable, they could be used at a wide variety of stores (any retailer selling Starkist products), and the vouchers had sufficient value that class members could use them to purchase tuna without additional out-of-pocket expense."
The opinion goes on to say:
"Supplying missing tuna or providing a replacement for a defective product may be accomplished most efficiently by way of a voucher, and the use of a voucher to deliver an in-kind settlement to class members will not by itself transform a non-coupon settlement into a coupon settlement subject to CAFA. Accordingly, we affirm the district court's determination that the settlement was not subject to CAFA's coupon-settlement requirements."
Friedland's Dissent
Friedland contended that the vouchers in the present case—which "cannot be used to purchase anything other than canned tuna"—were markedly unlike the gift cards in In re Online DVD, explaining:
"The majority emphasizes that the vouchers do not expire and are freely transferrable. But In re Online DVD used those factors to capture the flexibility of a particular credit and, by extension, how similar the credit was to cash….In contrast, the vouchers here are remarkably inflexible….That class members could buy canned tuna now or could buy canned tuna five years from now simply does not make these vouchers less like coupons, in the common understanding of that term."
The judge continued:
"The gift cards in In re Online DVD, in contrast, gave consumers 'the ability to purchase one of many different types of products' from Walmart, 'a giant, low-cost retailer.'… And the Walmart gift cards were similar to cash not only because of the range of products they could be used to purchase, but also because they allowed consumers to avoid purchasing the product that gave rise to the action in the first place. These StarKist vouchers, in contrast, can only be used to acquire the product at issue in the underlying suit: canned tuna."
Urges Further Action
Friedland added:
"In my view, Congress enacted a simple rule for evaluating the value of coupon awards to class members based on their redemption rate, and we have created needless complication and confusion by deciding that approach should only apply some of the time, based on judicially created standards for what counts as a coupon. I hope that our court acting en banc, or the Supreme Court, will someday put us back on track. In the meantime, weighing the factors of In re Online DVD, I respectfully dissent from the conclusion that this settlement was not a coupon settlement within the meaning of CAFA."
The case is Hendricks v. StarKist Co., 16-16992.
Friday's decision came the same day as reports that StarKist will plead guilty to a felony price-fixing charge in connection with collusion with competitors Chicken of the Sea and Bumble Bee to maintain high prices from 2010 to 2013 for canned tuna. It faces a maximum $100 million fine.
Copyright 2018, Metropolitan News Company