Friday, September 7, 2018
Page 1
Court of Appeal:
Judge Erred by Limiting Fee to 10 Percent of Minors' Recovery
Opinion Says Trial Court, in Allotting Small Share of $18 Million Settlement to the Herzog Firm, Failed to Take Into Account Factors Such as Risk in Handling Case on a Contingency Basis
By a MetNews Staff Writer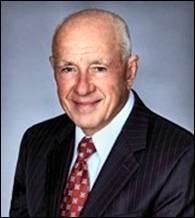 IAN HERZOG
Atorney
The law firm founded by veteran personal injury Ian "Buddy" Herzog was shortchanged by a Los Angeles Superior Court who awarded it only 10 percent of the $18 million settlement it negotiated for its minor clients, despite a contingency fee agreement calling for 40 percent, the Court of Appeal for this district has held.
The unpublished opinion was filed Wednesday. In it, Presiding Justice Frances Rothschild of Div. One noted that under Probate Code §3600 and §3601, a court, in approving the compromise of a minor's claim, must determine what are "reasonable" attorney fees, and pointed to California Rules of Court, rule 7.955, which sets forth guidance for trial judges in determining reasonableness.
A 10 percent fee, she said, was unreasonable in light of the contingency fee agreement, the risk the company took in taking the case on a contingency basis, and other factors.
Fatal Crash
Herzog, Yuhas, Ehrlich & Ardell of Santa Monica represented the wife and four minor children of Rainer Schulz in a wrongful death suit, after the wealthy German businessman crashed his Cessna 750 jet while attempting to land at a small German airport. The action against various companies was brought on a products liability theory.
Los Angeles Superior Court Judge William F. Fahey apportioned $1 to Schulz's widow, Silke Schulz, and the remainder of the $18,125,000 to the couple's four minor sons.
He did not credit the contingency fee agreement which the widow and the chief executive of a company the Schulzes owned negotiated with the Herzog firm. Under it, the firm was to receive 31 percent of the proceeds if the case were settled at least 30 days before trial and 40 percent after that point.
Although settlement came a few days before trial, the Herzog firm indicated its willingness to accept a 31 percent share.
Fahey's Reasoning
Fahey said:
"Turning to the issue of attorney's fees, the Court is not bound by a contingency agreement when considering the best interests of the minors. Attorney fees must be carefully scrutinized and adjusted if warranted. Here, the attorneys hired by Silke did a good job in investigating this case."
He added:
"But paying these attorneys their requested $5 million in fees out of the settlement proceeds would be excessive, to the substantial detriment of Rainer's sons and contrary to this Court's duty [to] assure that no injustice is done to them."
Two of the Schulzes's sons have permanent disabilities as a result of being born prematurely.
Rule 7.955
Rule 7.955(a)(2) sets forth:
"The court must give consideration to the terms of any representation agreement made between the attorney and the representative of the minor.…"
Rule 7.955(b) lists 14 non-exclusive factors for courts to consider when determining what fee will be reasonable, including the amount of the fee in proportion to the value of services, the experience of the attorney and the amount of time and labor involved.
Rothschild declared:
"We conclude the trial court gave too little consideration to California Rules of Court, rule 7.955(a)(2).…In addition, the court did not acknowledge the factors listed in California Rules of Court, rule 7.955(b). Although these factors are not mandatory, they provide a guide to the considerations relevant to determining whether a fee protects the interests of a minor while allowing an attorney to obtain a fair recovery."
Attorneys Praised
She continued:
"All of these factors support a recovery greater than 10 percent. One of the two attorneys who primarily worked on the case, Ian Herzog, had 47 years of experience in aviation accident cases, and the other, Thomas Yuhas, had 37 years of experience. Both attorneys also have many years of experience as pilots, which undoubtedly gave them insight as to the causes of the crash. In this case, both sides agree that the risk of loss was substantial. When viewed from the perspective of the time it was signed, the representation agreement thus realistically evaluated the high risk that there could be no recovery at all or one substantially lower than was achieved."
She noted that the firm advanced more than $300,000 in costs.
In determining the potential for a minor being taken advantage of, the rule counsels, the court should look to the "relative sophistication of the attorney and the representative of the minor. Rothschild said that Silke Schulz is a highly sophisticated executive who took over the company after her husband's death. And who made an informed decision to enlist the services of a firm willing to take the case on a contingency basis.
Class Action Analogy
The jurist noted that rule 7.955 had superseded prior local rules setting the baseline contingency award for minor clients, often at 25 percent. She drew an analogy to class action attorney fee awards, which have a 25 percent starting point in the Ninth U.S. Circuit and some California courts.
She wrote:
"We acknowledge that what is reasonable in applying the factors in California Rules of Court, rule 7.955 in any particular case may comprise a range of percentages. Under the facts of this case, however, 10 percent was not within that reasonable range. Although the trial court would be acting within its discretion to award less than 31 percent, we note that 31 percent is not out of line with awards in class actions, which, like this case, involve attorney fees to be paid by a protected class and that require court approval."
The case is Schulz v. Jeppesen Sanderson, Inc., B277493.
Herzog, along with Thomas F. Yuhas and Evan D. Marshall, represented their firm. Harry W.R. Chamberlain II of Buchalter's downtown office and Steven C. Glickman of Glickman & Glickman in Beverly Hills were counsel for the Schulzes.
Amicus Curiae Briefs
Two amicus curiae briefs in support of Herzog's firm were presented, each drafted by a former Los Angeles County Bar Association president. Gretchen M. Nelson of the downtown Los Angeles firm of Nelson & Franekel submitted a brief on behalf of Consumer Attorneys of California—of which Herzog was president in 1991—and Beverly Hills lawyer Paul R. Kiesel also provided a brief.
Herzog, an attorney for 50 years, was also 1983 president of the Los Angeles Trial Lawyers Association, now known as "Consumer Attorneys Association of Los Angeles," and has received awards from both the state and local groups.
Rainer Schulz set up fashion stores across Europe, then came to California with his wife, and in October 2010, the opened a My Fashion Club store at the Westfield Topanga shopping center, then opening stores in Glendale, Northridge and Bakersfield. They closed after his death.
Copyright 2018, Metropolitan News Company