Thursday, November 1, 2018
Page 1
Court of Appeal:
Actress's Action Against Unit of ABC for Nonrenewal of Contract Properly Axed
By a MetNews Staff Writer
Actress Nicollette Sheridan has lost her appeal from a summary judgment rejecting her claim that the company behind ABC's hit television show "Desperate Housewives" killed off her character in retaliation for her allegation that showrunner Marc Cherry hit her in the head, this district's Court of Appeal has held.
The unpublished opinion by Acting Presiding Justice Thomas L. Willhite Jr. of Div. Four, filed Tuesday, affirms a decision by Los Angeles Superior Court Judge Holly E. Kendig.
Sheridan initially filed suit against Touchstone Television Productions, LLC (the former name of ABC's television production arm) and other defendants in 2010 alleging wrongful termination, sex discrimination, retaliatory termination and other causes of action. In 2012, Willhite wrote a published opinion holding that Touchstone had not wrongfully terminated the actress by declining to renew her contract and that she was entitled to a directed verdict after a deadlocked jury resulted in a mistrial.
In that opinion, Willhite said that Sheridan could amend her complaint to allege a violation of Labor Code §6310, which prohibits, among other things, the termination of an employee in retaliation for a complaint about unsafe working conditions.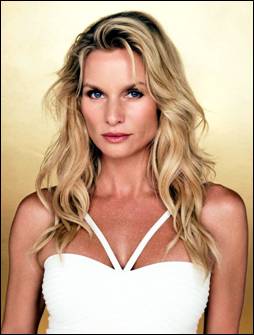 Above is a publicity still depicting Nicollette Sheridan as Edie Britt on ABC television's "Desperate Housewives." The Court of Appeal on Tuesday affirmed a summary judgment granted by Los Angeles Superior Court Judge Holly E. Kendig to Touchstone Television Productions, LLC, a unit of ABC, in Sheridan's action against it for declining to renew her contract in alleged violation of a Labor Code provision.
Underlying Incident
Sheridan, who played the character Edie Britt for the first five seasons of "Desperate Housewives," approached Cherry in September 2008 to ask him a question about a revision to the script. In response, he hit her in the head.
"You just hit me on the head," she told him. "That's not okay. That is not okay."
She retired to her trailer, after which Cherry visited her and apologized.
The next day, she called her lawyer, Neil Meyer of Beverly Hills, and told him of the incident. Meyer, in turn, contacted Touchstone's counsel Howard Davine, but indicated that Sheridan did not want any further action from the company in light of Cherry's apology.
Touchstone's then-president, Mark Pedowitz, opened an investigation into the incident the following month. Human resources employee Lynne Volk conducted the investigation, and determined that Cherry had "tapped Sheridan with the purpose of providing direction to Sheridan in the course of a scene they were rehearsing," and that no further action was necessary as the two had apparently patched up their relationship.
Sheridan's character was killed in an episode which aired April 2009, and the actress's contract was not renewed for the sixth season.
No Safety Complaint
Willhite wrote:
"Meyer further told Davine that Sheridan did not want ABC to take any further action because Cherry had apologized, and Sheridan wanted to 'get on with her life.' Expressing to her employer that she did not want any further action taken because the accused perpetrator had apologized does not support a finding that Sheridan told her employer that she believed her work environment was unsafe."
He continued:
"Even assuming that Meyer's statement that 'it might happen to someone else' is sufficient to establish that Sheridan engaged in protected activity by complaining of an unsafe work environment, Sheridan also must establish that she was thereafter subjected to adverse employment action and that there was a causal link between the two."
He noted that the record showed the decision to kill off Sheridan's character had been discussed as early as season three, and that the decision to kill her in season five was made in May 2008.
Investigation Wasn't 'Sham'
The jurist dismissed Sheridan's argument that Volk's investigation was a "sham," and that Touchstone's proffered creative reason for not renewing Sheridan's contract was pretextual. He wrote:
"After Volk learned about the incident, she interviewed people who were on the Desperate Housewives set on the day of the incident and, based on those interviews, concluded that Cherry only 'tapped Sheridan with the purpose of providing direction' during the rehearsal. She also learned that Cherry had apologized to Sheridan. Sheridan never complained to Volk, and, in fact, apparently never raised the incident again."
He added:
"Volk's speculation that she might have conducted her investigation differently had she known about Meyer's comments to Davine does not constitute evidence that her investigation was a 'sham.' Instead, under the circumstances, Volk's investigation was reasonable."
The case is Sheridan v. Touchstone Television Productions, LLC, B281267.
Sheridan was represented on appeal by Mark D. Baute and David P. Crochetiere of Baute Crochetiere & Hartley of Los Angeles. Aaron M. Wais, Christopher A. Elliott and Adam Levin of Mitchell Silberberg & Knupp of Los Angeles were counsel for Touchstone.
Critically-Acclaimed Show
"Desperate Housewives" ran for eight seasons—from 2004 to 2012—during the first five of which it was one of the 10 most-watched shows. It garnered multiple Emmys and Golden Globe awards, with Sheridan being nominated for one of the latter.
After leaving the show in 2009, Sheridan appeared only sporadically in a few independent and made-for-TV movies until this year. She has returned to network television as a main character on The CW's Dynasty, which is currently in its second season.
Cherry was granted a directed verdict during the 2012 trial; Los Angeles Superior Court Judge Elizabeth A. White, who presided over the trial, held that Sheridan had failed to state a claim for battery against the defendant.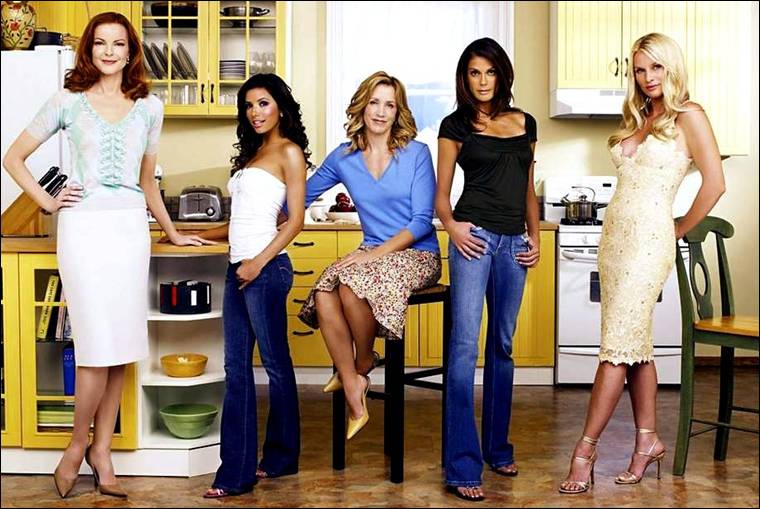 —ABC
Nicollette Sheridan, right, is seen in a "Desperate Housewives" publicity shot with co-stars, from left, Marcia Cross, Eva Longoria, Felicity Huffman, and Teri Hatcher. The show was aired on ABC starting Oct. 3, 2004, with the final episode presented on May 13, 2012. The character Sheridan portrayed, Edie Britt, was killed off in 2009—which Sheridan insisted was in retaliation for her complaining of being struck on the head by the show's creator. The Court of Appeal held that her complaint did not relate to unsafe working conditions and that her action therefore did not come under Labor Code §6310, affirming summary judgment against her in her action against the production unit of ABC.
Copyright 2018, Metropolitan News Company