Monday, July 9, 2018
Page 1
Action to Bar A.G. Becerra From Nov. 6 Ballot Continues
Attorney Early Points to 1980 Attorney General Opinion
By a MetNews Staff Writer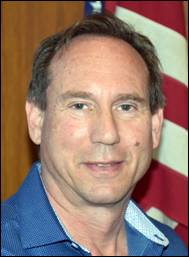 ERIC P. EARLY
Attorney
An unsuccessful candidate for attorney general is persisting in his effort to have the appointed incumbent, Xavier Becerra, disqualified as a contender in the Nov. 6 run-off, saying in papers filed Friday that the defendant/ respondent is "manifestly unqualified to be California's top legal officer."
The contention by attorney Eric P. Early, who came in last in a field of four candidates in the June 5 primary, is predicated on Becerra having been on inactive State Bar status prior to Jan. 1, 2017. He took office as attorney general on January 24, 2017, appointed by Gov. Jerry Brown to succeed Kamala Harris, who vacated that office upon becoming a United States senator.
The reply to opposition filed Friday in Sacramento Superior Court points, as the moving papers do, to Government Code §12503 which requires that the attorney general have been "admitted to practice before the Supreme Court of this state for a period of at least five years immediately preceding his election." Early's points and authorities note:
"As of November 2018, Becerra will have been admitted to actually practice law for less than two years in the immediately preceding five-year period—with the balance of time spent in inactive status."
Attorney General Opinion
Early went on to argue:
"…Becerra never confronts the underlying purpose of California Government Code §12503 to require a candidate for Attorney General to have some minimum level of competency in the law. As then Attorney General George Deukmejian stated in In re Honorable Joseph D. Allen, 63 Ops. Cal. Arty. Gen. 260 (1980)—a still operative opinion of the California Attorney General's Office—the five-year admission to practice law requirement 'is designed, at least in part, to establish a minimum qualification of actual experience and skill in law, demonstrated by uninterrupted membership in the State Bar." Id. at 4. An inactive member of the State Bar, such as Becerra was for 26 years until a little over a year ago, cannot practice law and, thus, would not gain any 'actual experience and skill in law' as contemplated by the five-year admission to practice law requirement."
The points and authorities continue:
"Becerra turns Government Code § 12503 on its head as a mere technical formality, ignoring the legislative purpose behind its enactment. He is wrong. As the Attorney General's office has made abundantly clear, experience in the law actually matters and is required to be the State's top legal officer. Contrary to this requirement, Becerra possesses the 'actual experience and skill in the law' of a first or second year associate fresh out of law school."
Early is represented by former Los Angeles County District Attorney Steve Cooley, who narrowly lost the 2010 election for attorney general to Harris, by Lancaster Mayor R. Rex Parris of the Parris Firm, and Peter D. Scott, of Early's law firm, Early Sullivan Wright Gizer & McRae LLP.
Becerra's Opposition
Becerra's lawyers are Stephen J. Kaufman and Gary S. Winuk of the Kaufman Legal Group, APC, in downtown Los Angeles. Their June 25 opposition says:
"Government Code section 12503 sets forth the eligibility requirements for Attorney General, stating simply that candidates 'shall have been admitted to practice before the state Supreme Court' for at least five years preceding their election. The California Supreme Court admitted Becerra to practice on June 14, 1985, and he has been a member in good standing ever since….Thus, Becerra has been 'admitted to practice' continually for more than 30 years.
"Ignoring the plain language of section 12503, Petitioners insist that candidates for Attorney General must be 'active' bar members and 'actively practicing' law for five years before they can run for office. Neither of these requirements appears in the statute….[T]he Legislature knows how to require that attorneys be 'active' members or 'actively practicing' when it wants to, and chose not to require that for eligibility to serve as Attorney General."
A hearing on Early's writ petition is slated to be held Friday before Sacramento Superior Court Judge Richard K. Sueyoshi, a Democrat.
Becerra's opponent in the run-off is former El Dorado Superior Court Judge Steven C. Bailey, who, although he resigned from judicial office, is facing disciplinary proceedings before the Commission in Judicial Performance.
Copyright 2018, Metropolitan News Company