Wednesday, March 28, 2018
Page 1
Judicial Candidate Won't Respond to Queries Concerning His Designation as 'Arbitrator'
By a MetNews Staff Writer
Attorney Michael P. Ribons, a candidate for Los Angeles Superior Court Office No. 113, has declined to respond to inquiries concerning the legitimacy of his ballot designation in the June 5 primary election as "Arbitrator/Lawyer."
One knowledgeable observer pointed out to the MetNews on Saturday:
"I can find no record of him ever arbitrating any dispute. His own website NEVER mentions that he is an Arbitrator. No other legal websites state that he is an Arbitrator. Even Avco.com, [to] which you supply the information, doesn't state he is an Arbitrator."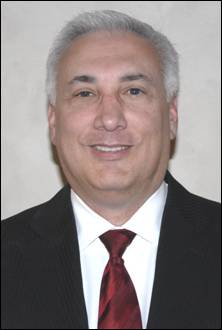 MICHAEL P. RIBONS
Attorney
Under Elections Code §13107, as amended effective Jan. 1, the word "Lawyer" may be used "in combination with one other current principal profession, vocation, or occupation of the candidate." Under the Code of Regulations, the word "principal" in that section connotes expenditure of "a substantial involvement of time and effort such that the activity is one of the primary, main or leading professional, vocational or occupational endeavors of the candidate."
Arbitration Not Mentioned
What is represented on Avco.com is that Ribons's practice breaks down as follows: "Real estate: 30%....Construction and development: 25%....Business: 25%....Debt collection: 10%....Car accident: 10%." That adds up to 100 percent.
However, on his Facebook page and on the League of Women Voters' 2016 Voter's Edge website, Ribons advises that he "is a fee arbitrator for the San Fernando Valley Bar Association, and the California Bar."
The Ballot Designation Worksheet that Ribons submitted to the Office of Los Angeles County Registrar Recorder sets forth under "Justification for use of proposed ballot designation":
"Currently appointed as a Judge Pro Tem for both Los Angeles and Ventura County Superior Courts; Fee Arbitrator for SFV Bar Assoc and California Bar."
Valley Program
However, applicants for service on the San Fernando Valley Bar Association ("SFVBA") panel that arbitrates disputes between lawyers and clients as to how much is owed for services are required to state how many arbitrations they are willing to handle each year—from one to six.
A SFVBA Mandatory Fee Arbitration Program rule provides:
"No arbitrator shall be entitled to compensation for services unless the hearings extend beyond four hours. Unless waived in writing, each arbitrator will be compensated at the rate of $250 for each additional half day after a four hour hearing."
The State Bar of California conducts fee arbitrations only in counties where no such services are available. The sole county in Southern California lacking such a program is Imperial.
There are seven in Los Angeles County.
Won't Answer Questions
Ribons has not responded to MetNews queries as to how many arbitrations he handled last year for the SFVBA and how many exceeded four hours, and in what counties he conducted State Bar arbitrations in 2017.
Citing confidentiality of arbitrations, SFVBA Executive Director Liz Post yesterday declined to say how many hours Ribons spent last year attempting to resolve fee disputes, saying only that "Mr. Ribons has been an active volunteer fee arbitrator since the inception of the program in 2007."
The candidate is also a real estate broker.
Two Opponents
His opponents are Javier Perez and Steven Schreiner, both identified on the ballot as "Deputy District Attorney, County of Los Angeles."
While the ballot designation of "Arbitrator" might not be sufficiently formidable as to warrant a challenge, Perez said he will "look into" the matter "in order to make an informed decision" and Schreiner remarked:
"I am considering the possibility of challenging it."
Any such challenge would be late, but not too late. Elections Code §13314 permits a writ petition contesting a ballot designation based on "error" up to time when any relief would "substantially interfere with the conduct of the election."
Two years ago, Ribons also ran for an open seat, and used the same ballot designation as this year—but no question was then raised as to its accuracy. He came in fourth in a four-person race, receiving 10.26 percent of the vote.
Cole's Battle
This morning, Superior Court aspirant Onica Valle Cole, who was discharged Jan. 3 as a deputy Los Angeles city attorney, will be in court seeking reinstatement of her preferred designation—initially accepted by the Office of Registrar Recorder, then bounced—of "Consumer Protection Prosecutor."
She claims a right under §13107 to use one of "the principal professions, vocations, or occupations of the candidate during the calendar year immediately preceding the filing of nomination documents."
However, under the Code of Regulations, prior positions may be used only if the candidate does not have a present profession, occupation, or vocation. Active membership in the State Bar is classified as a current "profession."
The Office of Registrar Recorder has accepted "Attorney/Mother" as a designation for Cole. Contrary to a MetNews story on Monday, likening "Mother" to the labels of "Husband" or "Wife," proscribed by the regulations as mere statuses, the regulations do recognize "Mother" as an acceptable "vocation."
Cole's rivals for Office No. 67 are Los Angeles Deputy District Attorney Dennis P. Vincent and State Bar Court Judge Maria Lucy Armendariz.
Tomorrow, a writ challenge will be heard in connection with the ballot designation of criminal defense attorney David D. Diamond as "Police Commissioner/Attorney."
His sole opponent in the race for Los Angeles Superior Court Office No. 118, Deputy District Attorney Troy David, is arguing that Diamond's unpaid membership on a Burbank advisory panel that meets for a short time once a month is not a "principal" pursuit, as required by §13107.
Diamond has set forth in a declaration that he has duties as a commissioner aside from participating in monthly meetings.
His lawyer, Bradley Hertz, asserted in opposition that "the remedy Petitioner seeks—deleting 'Police Commissioner' and requiring Diamond to use only the term 'Attorney'—would be false and misleading and would deprive the voters of important information about Diamond to which they are entitled."
Copyright 2018, Metropolitan News Company