Monday, September 24, 2018
Page 3
Kabateck, Parris, Salvo Are 2018 'Persons of the Year'
By a MetNews Staff Writer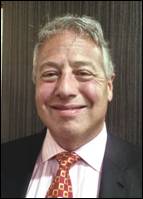 BRIAN S. KABATECK
LACBA President
Los Angeles County Bar Association President Brian S. Kabateck, Lancaster Mayor R. Rex Parris, and Italian American Lawyers Association President Alice Salvo will be feted at a black-tie dinner on Jan. 25 as 2018 "Persons of the Year."
The event will mark the 31st annual "POY" dinner, staged by the Metropolitan News-Enterprise. It will be held at a private club in downtown Los Angeles, rules of which preclude mentioning it other than in invitations.
An invitation will appear shortly on the MetNews website. Biographies of the honorees and tributes to them will be featured in a special section of the newspaper in early January.
For the 23rd time, former Los Angeles County District Attorney Robert H. Philibosian, now of counsel to Sheppard Mullin, will serve as emcee.
Reinvigorating Floundering Organization
Elected on a reform ticket, Kabateck is carrying on the effort by Immediate Past President Michael E. Meyer to reinvigorate an organization that had been steadily losing membership, money and, as the critics of past practices assert, credibility.
MetNews Co-Publisher Jo-Ann W. Grace on Friday termed Kabateck "a superb leader whose sound ideas and gusto are propelling a needed effort that is succeeding."
She credited Kabateck and Meyer with ending LACBA's "financial folly and shameful concealment of information from members," as well as according latitude to sections, which they lacked in recent years, to put together programs "without having to say, 'May I?' and often not getting clearance, if it were eventually to come, until it was too late to proceed."
Kabateck—a successful personal injury attorney who founded and is managing partner of Kabateck Brown Kellner LLP—graduated cum laude from Loyola Law School, where he served on the editorial board of the law review and was admitted to Order of the Coif. He has been chair of the school's Board of Directors since 2015.
He was president of the Century City Bar Association in 2005-06 and president of the Consumer Attorneys of California from 2012-13.
Gains Huge Verdicts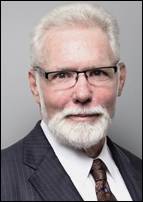 R. REX PARRIS
Attorney, Lancaster Mayor
Parris, who founded PARRIS Law in 1985, is also a personal injury attorney. He has handled more than 50 civil jury trials and has won more than $1.4 billion in verdicts and settlements.
In 2009, he attained that year's largest verdict in the nation: $370 million in a defamation action against Georges Mariano, founding designer of Guess jeans.
Parris has a law degree from Southwestern.
He is now serving his fourth term as Lancaster mayor, a post to which there is popular election. In that role, he revitalized Lancaster's historic downtown district and established a business-friendly environment.
The mayor brought jobs to the city by enticing manufacturers to set up plants there, and, working with a solar-power company, established Lancaster as the world's first "net zero city" that produces more electricity from the sun than is consumed.
Grace remarked that Parris "is widely recognized for his extraordinary prowess as a litigator, as well as being person who has greatly benefitted his community and beyond through his leadership and philanthropy."
Dedicated to Bar
Salvo, a Woodland Hills probate attorney, is no stranger to bar activities. Aside from her current role as IALA president, she has served as 2005 president of the San Fernando Valley Bar Association, 2010 chair of the State Bar Commission on Judicial Nominees Evaluation, and this year's chair of the Los Angeles County Bar Association's delegation to the annual session of the Conference of California Bar Associations ("CCBA").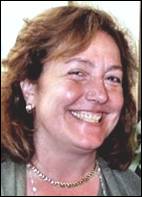 ALICE SALVO
Bar Leader
At the CCBA meeting earlier this month, she successfully argued against a resolution calling for legislation to end recognition of Columbus Day in California.
She has also chaired the Breakfast Club in Los Angeles which endorsed candidates for what was then the State Bar Board of Governors (now Board of Trustees), elected by members of the State Bar.
Salvo, whose law degree is also from Southwestern, is a State Bar-certified specialist in estate planning, trust and probate law.
Grace hailed Salvo as a "well regarded probate attorney" and a leader of bar entities who is "highly committed, effective, and versatile."
Former Honorees
With the naming of the 2018 "persons of the year," there are now 60 honorees. The first—in 1983—was Court of Appeal Presiding Justice Mildred L. Lillie, now deceased.
After that, California Supreme Court Justice Stanley Mosk, Court of Appeal Presiding Justice Lester Wm. Roth, and Los Angeles Superior Court Judge Kathleen Parker (all deceased), and then-Los Angeles Superior Court Judge Billy G. Mills (now retired)—were recognized only in print, with the remaining 55 also being toasted at a dinner.
The annual dinners began in 1988. Then-Los Angeles Superior Court Executive Officer Frank Zolin was the honoree, and former Los Angeles Superior Court Presiding Judge Joseph Wapner, then star of television's "People's Court," was the emcee (both now deceased).
"Persons of the year" in the years to follow have included two California chief justices, four Court of Appeal presiding justices (and three future presiding justices), five Los Angeles Superior Court presiding judges, three assistant presiding judges of that court, two U.S. District Court judges, four State Bar presidents (and one future president of that group), four Los Angeles County Bar Association presidents, two district attorneys, two law school deans, two sheriffs, two county supervisors, a state attorney general, a county public defender, and a Los Angeles city attorney.
Copyright 2018, Metropolitan News Company