Tuesday, November 6, 2018
Page 1
Court of Appeal:
GNC Must Pay Attorney Fees of Model Whose Likeness Was Wrongfully Used
Opinion Rejects Trial Court's View That Plaintiff Was Not the Prevailing Party Because Jury, While Awarding $1.1 Million, Rejected His Plea for a Chunk of Defendant's 2012 Profits
By a MetNews Staff Writer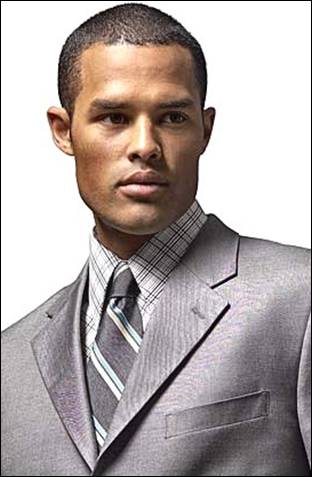 Above is a photograph of model/actor Jason Olive who sued General Nutrition Center for continuing to use his likeness in advertising after its license had expired. In addition to the jury award he received, which included more than $900,000 for emotional distress, the Court of Appeal held Friday, he is entitled to attorney fees as the prevailing party, pursuant to Civil Code §3344, which bars the unconsented commercial use of a person's name or likeness.
A male model whose likeness appeared in General Nutrition Center advertising and on in-store posters after its license for such use expired, resulting in a judgment in his favor for more than $1.1 million including $910,000 for emotional distress, is also entitled to recover his attorney fees, the Court of Appeal for this district has declared.
The fact that the plaintiff, Jason Olive, attained far less than the $23.5 million he asked the jury to award him, Div. Four said in an opinion filed late Friday, does not mean he is not entitled to the fees as the prevailing party.
Authoring the opinion was Los Angeles Superior Court Judge Gary I. Micon, sitting on assignment.
Olive sued under Civil Code §3344(a) which bars use of a person's name or likeness "for purposes of advertising or selling, or soliciting purchases of, products, merchandise, goods or services, without such person's prior consent." It provides for assessment of "actual damages…as a result of the unauthorized use, and any profits from the unauthorized use that are attributable to the use and are not taken into account in computing the actual damages," and calls for an award of attorney fees to the prevailing party.
Micon's opinion upholds the judgment, rejecting Olive's contention that Los Angeles Superior Court Judge John Shepard Wiley Jr. erred in barring testimony of his experts concerning the extent of GNC's boost in profits attributable to use of his likeness and in declining to give a jury instruction he requested. It reverses Wiley's order denying attorney fees, with Olive having appealed from the denial of fees to him and GNC contending in a cross-appeal that it was entitled to such an award.
Trial Court's View
Wiley's view was that "the jury accepted neither party's recommendation but instead awarded a middling sum amounting to a tie."
GNC admitted that, due to a mix-up, it did use Olive's likeness after its license period expired.
The jury rejected Olive's contention that GNC gained profits through the commercial use of his likeness and declined to assess punitive damages.
Wiley said in his order:
"Draw a line between two endpoints. The left endpoint is GNC's jury recommendation: $4800. The right endpoint is Olive's recommendation: $23.5 million. (His total recommendation actually was higher, but we simplify for clarity.) Now mark million-dollar intervals on this line, from left to right. This line charts the range of the quantitative dispute. Finally, place a fulcrum under this line at the $1.1 million point. That was the jury verdict. If this line were a tangible yardstick and the verdict an actual fulcrum, the yardstick would tilt sharply in GNC's favor.
"Think of a teeter totter. Olive is in one seat. GNC is in the other. The pivot point is the jury verdict. The seesaw's pivot is far closer to GNC than to Olive.
"According to the goal Olive set for himself, one cannot say Olive prevailed. He lost, which is why he and his team thought he lost."
Wiley added:
"GNC also thought it lost, and for good reason. In addition to an actual damage award that vastly exceeded GNC's assessment, the jury awarded Olive $910,000 in emotional distress damages. The GNC lawyers were plainly shocked by this pain and suffering sum."
Wiley denied GNC's motion for a new trial or judgment notwithstanding the verdict on the issue of emotional distress.
Micon's Opinion
Explaining the reversal of the order denying attorney fees to Olive, Micon said:
"We understand the trial court's conundrum: there was a wide disparity between where each party began and ended in terms of the relief sought and the relief obtained. The net result could be considered a draw, leaving each party dissatisfied with the result. However, we do not believe that means Olive was not the prevailing party simply because he failed to obtain an award for the most lucrative portion of his sought-after damages."
Olive, he declared, "clearly obtained the greater relief," adding:
"The fact that Olive received substantially less damages than what he sought does not defeat his prevailing party status because a complete victory is not required."
Barred Expert
Olive sought to put on an expert witness, Weston Anson, to testify that of GNC's revenue in 2012, about $2.4 billion, one to three percent was attributable to the use of Olive's likeness. However, he based that percentage on royalty agreements with celebrities such as actor/former quarterback Joe Namath, two-time world heavyweight champion and an Olympic gold medalist George Foreman, actress and former super-model Kathy Ireland, socialite/businesswoman/model Paris Hilton, and former baseball great Barry Bonds.
"Intending no disrespect to Olive," Micon said, "nothing in the appellate record indicates" that Olive "shared anywhere near the same degree of celebrity" status as those mentioned in Anson's study.
"In any event, Anson's methodology was also unsound because it compared the limited use of Olive's image from one photo shoot to comprehensive royalty agreements that included the licensors' name, signature, voice, initials, endorsement, and copyrights," the jurist wrote, adding:
"The fatal flaw in Anson's analysis is that, unlike the licensors in his sample, Olive was not the company spokesperson, and the use of images taken from a photo shoot with 15 other models is in no way analogous to a comprehensive celebrity endorsement arrangement."
Fact-Twisting
Micon found Anson's conclusion to be predicated, in part, on a twisting of what GNC President/ CEO Joe Fortunato said in his deposition. Anson proclaimed that Fortunato has conceded that at least one percent of GNC's revenues stemmed from use of Olive's likeness, while what the executive actually said, when asked what percentage he would fix:
"I can put it at anywhere from zero to slightly more than zero. Very little….I'll go zero to one."
The jurist observed:
"Anson's reliance on Fortunato's out-of-context statement further diminished the reliability of his analysis."
He said Anson linked the growth in GNC sales to use of the model's likeness with no evidence showing a connection.
"In sum," he wrote, "Anson's opinion hinged on hypothetical conjecture about GNC's profits attributable to Olive's image and would not have reasonably assisted the jury in evaluating the issue."
The other expert whose testimony Wiley barred had based his conclusions on Anson's analysis.
Rejected Instruction
The instruction that Olive proffered, which Wiley rejected, would have put the burden on GNC to show that its revenues were not derived from use of the photos in question. The proposed instruction had it backwards, Micon said, explaining:
"The statutory language of section 3344 is unambiguous—the plaintiff bears the burden of presenting proof of the gross revenue attributable to defendant's unauthorized use of the plaintiff's likeness, and the defendant must then prove its deductible expenses."
Under §3344(a), the plaintiff, in showing profits stemming from unauthorized use of his or her likeness, is "required to present proof only of the gross revenue attributable to such use, and the person who violated this section is required to prove his or her deductible expenses."
The case is Olive v. General Nutrition Centers, Inc., 2018 S.O.S. 5286.
Attorneys on appeal were Neville L. Johnson, Douglas L. Johnson and Ronald P. Funnell of the Beverly Hills firm of Johnson & Johnson, along with Bassil A. Hamideh of Century City for Olive, and Leslie M. Werlin, James F. Neale and Molly M. White of the Century City firm of McGuire Woods for GNC.
Federal Court's Remand
Olive brought his action in Los Angeles Superior Court on April 11, 2012, and GNC on May 17, 2012, removed it to the U.S. District Court for the Central District of California based on diversity of citizenship.
Judge Otis Wright on June 5, 2012, remanded the case on the ground that GNC had not demonstrated that the amount in controversy was at least $75,000, a jurisdictional prerequisite. He remarked:
"GNC's position is particularly anemic when viewed in light of Plaintiff's alleged actual and statutory damages. California Civil Code section 3344(a) provides for statutory damages 'equal to the greater of seven hundred fifty dollars ($750) or the actual damages suffered...as a result of the unauthorized use, and any profits from the unauthorized use that are attributable to the use.' Here, Plaintiff's underlying yearly fee for the use of his likeness is $4,800, of which $800 or 20% goes to his agency….The contract term expired January 12, 2012….Even liberally accounting for GNC's profits 'attributable to the use' of Plaintiff's likeness for this short period, the Court is hard-pressed to find support, by a preponderance of the evidence, that the threshold amount in controversy in this case is met."
Copyright 2018, Metropolitan News Company