Tuesday, October 2, 2018
Page 1
Suit Against Lawyer for Fraud, Breach of Contract Is Not a SLAPP, Court of Appeal Declares
By a MetNews Staff Writer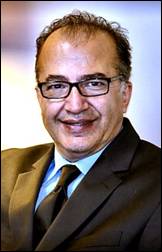 AMIR MOSTAFAVI
Attorney
The Court of Appeal for this district held yesterday that an attorney's anti-SLAPP motion was properly denied where former clients cross-complained against him for fraud and breach of contract based on allegedly exaggerating his know-how as a labor lawyer and engaging in unauthorized settlement discussions to inflate his fees.
Acting Presiding Justice Victoria Chaney wrote the opinion, which was not certified for publication. It affirms a ruling by then-Los Angeles Superior Court Judge Gail Feuer, now a member of the Court of Appeal.
The affirmance means that a cross-action brought by Maryam Ershadi and Ebrahim Moshiri against West Los Angeles attorney Amir Mostafavi and Mostafavi Law Group will continue. The case is now assigned to Los Angeles Superior Court Judge Robert S. Draper.
Allegations Against Lawyer
Ershadi and Moshiri, who are being sued by Mostafavi for fees, contend they have already paid $30,000 while the lawyer estimated at the start that the total amount for defending them in a case would be between $5,000 and $7,500; that he lied about the extent of his experience; and he wants to be paid for settlement discussion he was not authorized to engage in.
The appeals court agreed with Feuer that an anti-SLAPP does not lie based on the cross-action because Mostafavi's was not being sued for conduct "in connection with" judicial proceedings within the contemplation of the anti-SLAPP statute, Code of Civil Procedure §425.16.
The statute provides that an " 'act in furtherance of a person's right of petition or free speech under the United States or California Constitution in connection with a public issue' "—as required by the first prong of the statute—"includes...any written or oral statement or writing made in connection with an issue under consideration or review by a...judicial body."
Chaney's Opinion
Chaney wrote:
"For actions to occur 'in connection with' the proceedings as contemplated by section 425.16 they must relate to the substance of the issue under consideration in those proceedings and further the actor's right of petition or free speech in them. Although attorney retention negotiations may in a sense be 'connected' with judicial proceedings involving the client, they in no way relate to the substance of an issue under review in the proceedings or further the attorney's petition or free speech rights in them. If they did, then every communication between an attorney and a client who is or may become involved in judicial proceedings would constitute an exercise of the attorney*s petition and free speech rights, and every lawsuit for malpractice would be required to undergo a second-prong anti-SLAPP  analysis. No principle or authority supports such a proposition.
"Here, Mostafavi's statements to his then-prospective clients during retention negotiations neither related to the substance of the underlying litigation for which he was to be retained nor furthered his petition or free speech rights in that litigation. And although statements he made in settlement negotiations to an opposition party were related to the substance of the litigation, his demanding payment from his clients for those statements was only tangentially related to the litigation, and furthered none of his petitioning rights."
The case is Mostafavi Law Group v. Ershadi, B285672.
Mostafavi represented himself and his law firm on appeal. Mac E. Nehoray of the Calabassas law firm of Nehoray & Drake acted for Ershadi and Moshiri.
Copyright 2018, Metropolitan News Company