Friday, November 2, 2018
Page 1
Court of Appeal:
Opinion Denying New Judge Is No Bar to Peremptory Challenge on Remand
By a MetNews Staff Writer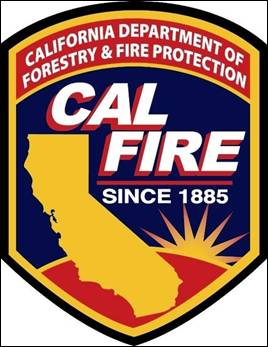 The Third District Court of Appeal has held that a judge erred in striking the peremptory challenge to him filed by Cal Fire following a remand. The power of a party to disqualify a judicial officer under Code of Civil Procedure §170.6 is not impaired by the fact that the appellate court, in reversing, declined to exercise its discretion, under §170.1, to direct that the matter be shifted to another judge, Justice Harry E. Hull Jr. declared. The case stems from the massive 2007 "Moonlight Fire.
The Third District Court of Appeal has held that where an appellate court reverses a judgment and declines to order that the matter be shifted to a different judge on remand, there is no bar to a party filing a peremptory challenge against that judge.
A writ of mandate was issued ordering the Plumas Superior Court to vacate an order striking a challenge, pursuant to Code of Civil Procedure §170.6, by the Department of Forestry and Fire Protection ("Cal Fire") to retired Santa Clara Superior Court Judge Leslie C. Nichols, who is sitting on assignment, and to enter a new order honoring the challenge.
The Court of Appeal on July 9 advised the Plumas court that it was "considering issuing a peremptory writ of mandate in the first instance, i.e., without first issuing an alternative writ," but Nichols declined to step aside.
Acting Presiding Justice Harry E. Hull Jr. wrote opinion, filed Wednesday and not certified for publication.
Affirmed, Reversed
In a 2017 partially-published opinion, the Third District affirmed Nichols' award of judgment on the pleadings against Cal Fire in its suit against a group of defendants it contended were responsible for the 2007 Moonlight Fire, which erupted on Labor Day and destroyed nearly 65,000 acres in Lassen and Plumas counties.
It found that terminating sanctions against Cal Fire, based on blatant discovery abuses were appropriate and imposing them after already having granted judgment to the defendants did not violate the one-judgment rule, but that the amount—$21,881,484—was unreasonable and had to be redetermined.
That opinion reversed, on due process grounds, Nichols's judgment against other plaintiffs, the insurer and landowners. Acting pursuant to the 1992 decision by this district's Court of Appeal in Cottle v. Superior Court, Nichols required a pretrial showing of a prima facie case.
The case was remanded, in part to determine how much of the unapportioned award of costs against Cal Fire was to go to which defendants.
Different Judge Requested
In connection with that appeal, Cal Fire asked the Third District to order, in the event of reversal, that the case be routed to a judge other than Nichols. Its request was pursuant to a provision in Code of Civil Procedure §170.1 (the recusal-for-cause statute) that says:
"At the request of a party or on its own motion an appellate court shall consider whether in the interests of justice it should direct that further proceedings be heard before a trial judge other than the judge whose judgment or order was reviewed by the appellate court."
Justice M. Kathleen Butz wrote:
"The facts, as plaintiffs see them, are that Judge Nichols deprived them, without a legitimate reason, of a trial on the same law and evidence that a judge who had previously heard law and motion proceedings and another court in a separate but related federal case had deemed sufficient to proceed to trial. Additionally, plaintiffs assert there is a reasonable doubt Judge Nichols would be impartial after reversal, especially because the procedures employed here were unfair, and because Judge Nichols is a visiting retired judge forced to hear a lengthy trial in a remote and rural location.
"Our review of the record does not reveal any evidence of prejudice or bias on the part of Judge Nichols that would warrant his disqualification on remand. And erroneous rulings are not themselves sufficient evidence of bias to warrant removal."
No Effect
That determination, Hull said in Wednesday's decision, does not preclude a §170.6 peremptory challenge. He explained:
"Here, in the previous appeal, this court rejected a claim presented under section 170.1, which required this court to determine whether '[f]or any reason,' '[a] person aware of the facts might reasonably entertain a doubt that the judge would be able to be impartial.'…This mandated this court to find an objective showing of bias from the record, which it did not find. In contrast, petitioner's motion pursuant to section 170.6, requires a subjective showing of a mere 'good faith belief in prejudice.'…Because the present motion presents an issue not previously decided in our opinion, law of the case does not preclude disqualification pursuant to section 170.6."
Nichols took the position that while §170 says that a challenge may be made on remand "if the trial judge in the prior proceeding is assigned to conduct a new trial on the matter," there was, in light of the limited purpose of the remand, no "new trial." Hull responded:
"Here, respondent court previously awarded costs, attorney fees and expenses, and imposed monetary discovery sanctions, though in an amount and according to a methodology this court found erroneous….A remand hearing requiring respondent court to consider evidence and to again make factual and legal determinations necessary to award and impose costs, fees, and sanctions necessarily requires a reexamination of issues previously litigated—i.e., a new trial for purposes of section 170.6."
The case is Department of Forestry and Fire Protection v. Superior Court, C087374.
Federal Litigation
The Moonlight Fire was also the subject of a federal lawsuit brought by the United States government against several defendants, including Sierra Pacific Industries, a lumber company headquartered in Anderson which owns nearly 2 million acres of forest and is the largest private landowner in the state.
The government contended that Sierra Pacific's logging contractor, Howell's Forest Harvesting Company, had started the blaze with its bulldozers after a pair of Howell employees failed to inspect their work area for sparks.
Sierra Pacific's settlement in 2012 was for $55 million and 22,500 acres of land, valued at $67.5 million. The $122.5 million settlement was the largest ever reached in a wildfire case.
In its Plumas Superior Court action, Cal Fire sought to recover the $8 million it spent battling the blaze. In 2014, Nichols ordered Cal Fire to pay in excess of $30 million in penalties, legal fees and costs to Sierra Pacific Industries and others, declaring:
"The court finds that Cal Fire's actions initiating, maintaining and prosecuting this action, to the present time, is corrupt and tainted. Cal Fire failed to comply with discovery obligations, and its repeated failure was willful."
In light of Nichols's findings, Sierra Pacific sought to back out of the settlement with federal prosecutors. U.S. District Court Judge William Shubb of the Eastern District of California in 2015 turned it down, and the Ninth U.S. Circuit Court of Appeals in 2017 affirmed, in an opinion in which it said that Shubb's reading of a party's tweets about a case and his own purported tweet did not require reversal.
Robie Discerned Bias
Justice Ronald B. Robie dissented from Butz's 2017 decision.
Unlike Butz, he saw Nichols as biased. He discerned that, in part, from the judge requiring Cal Fire and other plaintiffs to make a pretrial showing pursuant to Cottle.
The jurist wrote:
"…I believe, the trial judge was not fair and impartial in much of the proceedings, and it is clear to me that he became embroiled and acted impulsively and thus erred in many other ways. For example, I agree with the majority's conclusion to reverse for fundamental due process reasons the Cottle ruling of the trial court. However, this sua sponte action by the trial court demonstrates how profoundly biased the trial judge was."
He went on to say:
"…I also cannot agree that any remand be before the same trial judge, who I believe was manifestly biased and did not provide a fair and impartial forum for litigation of an enormously important case with vast ramifications beyond the facts of this proceeding. The conduct of the trial court in making the Cottle ruling, granting judgment on the pleadings and then issuing postjudgment terminating sanctions were not the actions of a fair and impartial judge."
Robie was not on the panel that acted on Cal Fire's writ petition. Butz was, and the third justice was Louis Mauro.
Copyright 2018, Metropolitan News Company