Monday, July 23, 2018
Page 1
Court of Appeal:
Attorney's Receipt of Client Funds Not 'Protected Activity'
Opinion Affirms Denial of Anti-SLAPP Motion in Action Which the Plaintiffs Contend Fees for Legal Services Are Derived From Funds Wrongly Taken From Them
By a MetNews Staff Writer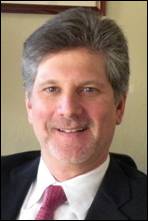 DANIEL J. SPIELFOGEL
Attorney
The Court of Appeal for this district on Friday affirmed the denial of an attorney's anti-SLAPP motion in an action in which it is claimed that attorney fees he is being paid in a case come from funds his client pilfered from the plaintiffs and constitute a conversion.
Receiving fees, Acting Presiding Justice Lamar Baker said in an unpublished opinion for Div. Five, do not constitute "protected activity," within the scope of the anti-SLAPP statute, Code of Civil Procedure §425.16.
The defendant, attorney Daniel J. Spielfogel of Westlake Village in Ventura County, represents Michael Theodore in a case brought in 2011 by Kyle Madison, who alleges that Theodore sapped funds from a limited liability corporation, comingling them with his own funds. Madison alleges that he and his wife, who have a 47.5 percent interest in the LLC, own "at least $1.7 million" of the money they say Theodore pocketed.
Spielfogel continues to represent Theodore in that action.
Palazuelos's Ruling
In response to the action Madison and his wife filed against him for conversion, Spielfogel filed his anti-SLAPP motion, which Los Angeles Superior Court Judge Yvette M. Palazuelos denied. She found that the Madisons' claim did not arise from protected activity, reasoning that "it is not the legal services themselves that is the gravamen of the complaint, it is the exercise of dominion over the funds used as payment for the legal services that is the gravamen."
The lawyer contended on appeal that his activity was protected inasmuch "as the money he received from Theodore was based directly upon the services provided to Theodore in connection" with legal representation.
He asserted that permitting claims such as those made by the Madisons "would have a chilling effect on the representation of the defendant [in] almost every civil case."
Baker's Opinion
Rejecting the arguments, Baker wrote:
"The Madisons' claim against Spielfogel is based on allegations that (1) Theodore diverted funds belonging to the Madisons into accounts under his sole control, and (2) Theodore paid Spielfogel from those accounts containing the intermingled funds….The fact that Spielfogel would not have received payment but for his provision of litigation-related services does not establish that the Madisons' claim is based on his protected activity in performing those services.
"To be sure, Spielfogel is correct that the anti-SLAPP statute protects attorneys engaged in certain litigation-related conduct….But the statute's protection of litigation-related conduct is not unlimited."
He noted that while "claims based on a defendant's payment for litigation services may be protected does not establish the converse, i.e., that claims based on a defendant's receipt of payment for litigation services must also be protected."
'Narrow Holding'
Baker added:
"Our narrow holding today should not be understood to determine that the Madisons' cause of action against Spielfogel has merit or that Spielfogel lacks other remedies if the Madisons' claim is frivolous or abusive….These are not considerations pertinent to the protected activity analysis required by section 425.16. Rather, because we conclude the conversion claim does not arise from Spielfogel's protected activity, we have no reason to address the Madisons' probability of prevailing."
The case is Madison v. Spielfogel, B280588.
Spielfogel's counsel on appeal were Jonathan B. Cole, Mark Schaeffer, and Marshall R. Cole of Nemecek & Cole in Encino. The Madisons were represented by Lyle R. Mink of Los Angeles.
Copyright 2018, Metropolitan News Company