Friday, June 1, 2018
Page 1
Colleagues Give Money to Campaign Coffers of Challenged Judge Malcolm Mackey
By ROGER M. GRACE, Editor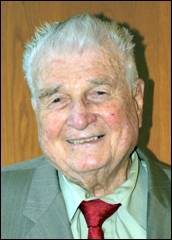 MALCOLM MACKEY
Superior Court Judge
Judges of the Los Angeles Superior Court are solidly backing Malcolm Mackey, the sole member of their court on Tuesday's ballot, not only with endorsements but, as reflected by the latest campaign financial report, with money—and a lot of it.
The committee called "Re-Elect Judge Malcolm Mackey 2018" has drawn $79,490.00 in contributions from well-wishers, largely judges, with no money coming from the challenged incumbent. Campaign spending has amounted to $85,289.40.
Mackey, 88, has been a jurist for 39 years, first on the Los Angeles Municipal Court—of which he was a presiding judge—then at his present post, to which he was elected in 1988.
The number of contributions from past and present judges and the total amount of the donations reflect support going beyond the usual "Do Not Tread on Us" message which members of the judiciary traditionally seek to send when a colleague is challenged.
Challenger Isn't Spending
The spending comes in a race in which the challenger, attorney Anthony Lewis, has put forth but a paltry effort. Yet, both early and late contributors to Mackey's committee were likely cognizant of the outcome of races in recent years in which local judges let their guards down.
Then-Judge Dzintra I. Janavs was defeated in the 2006 primary election by attorney (now Judge) Lynn Olson, who had officially declared at the outset of her campaign that she would not devote more than $1,000 to her effort, but engaged in massive spending right at the end. In 2014, then-Judge James B. Pierce lost to challenger (now Judge) Carol Najera, then a deputy district attorney; he thought incumbency would assure him victory, but at the end, Najera was able to hop on slate mailers for paltry sums because Pierce had not paid for space on them.
In the race against Mackey, Lewis formed a committee but has filed no reports. This possibly evidences that his expenditures amount to less that $2,000, requiring no report, rather than indicating a violation of campaign reporting requirements.
Major Contributions
Former Presiding Judge William A. MacLaughlin and Judge Mitchell L. Beckloff each bestowed $1,000 on Mackey's campaign committee. Assistant Presiding Judge Kevin C. Brazile provided it with $550.
Giving $500, each, were Judges Teresa A. Beaudet, Richard Burdge, Sean Coen, Andrew Cooper, Rudolph Diaz, Timothy P. Dillon, Robert Draper, James R. Dunn, Thomas Falls, Dianna Gould-Saltman, James Hahn, Howard Halm, H. Clay Jacke, Ruth Kwan, Marc Marmaro (since retired), Philip K. Mautino, Patrick T. Meyers, Anthony Mohr, Stephen M. Moloney, Charles F. Palmer, Mel R. Recana, Marsha Revel, Barbara M. Scheper, and Ramona See.
Judges John P. Doyle and Debre K. Weintraub both put $350 in the campaign pot.
Former Presiding Judges Victor Chavez and Robert Dukes each plunked in $300, as did Judges Robert B. Broadbelt III, Michelle E. Flurer, Bruce G. Iwasaki, and John Wiley Jr.
$250 Donors
Members of the court who gave $250 are Fernando Aenlle-Rocha, Elihu Berle, Brett Bianco, Rupert Byrdsong, Ronald Coen, Debra A. Cole, Kristin Escalante, William F. Fahey, Holly Fujie, Marc Gross, Randolph M. Hammock, James E. Horan, Mary E. House, Samantha Jessner, James A. Kaddo, Holly Kendig, Steven Kleifield, Sanjay Kumar, Colin P. Leis, Michael Linfield, Carol J. Najera, Patricia Nieto, Dan Oki, James D. Otto, Yvette M. Palazuelos, Ann Park, Michael J. Raphael, Julian Recana, Stuart M. Rice, Valerie Salkin, Jose I. Sandoval, Melvin D. Sandvig, Laura Seigle, Lisa K. Sepe-Wiesenfeld, Zaven V. Sinanian, Philip Soto, William Stewart, Kathryn Solorzano, Eric Taylor, Michael A. Tynan, and Debre K. Weintraub.
Orange Superior Court Judge Cheryl Leininger also donated that amount, as did the "Re-Elect Judge [Maame] Frimpong 2018" committee (formed in anticipation of a possible challenge to the jurist, who was appointed in 2015).
Mackey's colleagues who wrote checks for $200 are Presiding Judge Daniel J. Buckley and Judges George F. Bird Jr., James R. Brandlin, Hank M. Goldberg, Scott M. Gordon, William F. Highberger, Greg Keosian, Shannon Knight, Stephen Marcus, Rita Miller, Mary Ann Murphy, Benny Osorio, Sunmin Park, Tim R. Saito, Frank M. Tavelman, and Joel M. Wallenstein.
(A $200 contribution came from Michelle A. Chalfant, identified on the campaign report as "Los Angeles Superior Court Judge." She is the wife of Judge James C. Chalfant.)
$150 Level
From Judges Richard L. Fruin, David Gelfound, Martin Herscovitz, Amy D. Hogue, Abraham Khan, Dennis J. Landin, Teresa Magno, Cynthia Ulfig Matern, David Alan Rosen, and Patricia J. Titus came $150, the amount also sent in by Superior Court Commissioner Danielle Gibbons, herself a candidate for an open seat.
Former Presiding Judge J. Stephen Czuleger's donation was in the amount of $125.
Contributing $110 each were Judges Michelle Ahnn, James Dabney, Susan DeWitt, Marcelita Haynes, Shelley Kaufman, Bernie LaForteza, Daniel Murphy, Rafael Ongkeko, Douglas Stern, David Walgren, Gregory Weingart, and Hayden Zacky.
Judges who chipped in $100 are Efrain M. Aceves, Mark S. Arnold, William Barry, Lori R. Behar, Helen Bendix (now on the Court of Appeal), Lauren Weis Birnstein, Steven D. Blades, Mark A. Borenstein, Stephanie Bowick, Irma J. Brown, Beverly L. Carroll, Michael D. Carter, Edmund W. Clarke Jr., Elizabeth Feffer, Fred J. Fujioka, Stephen I. Goorvitch, Richard Goul, Thomas J. Griego ($101), Tamara Hall, Robert J. Higa, Ralph C. Hofer, Wesley L. Hsu, John Ing, Daniel Juarez, Barbara R. Johnson, Joseph R. Kalin, Richard S. Kemalyan. Clifford Klein, Anna M. Luna, Patrick T. Madden, Victor Martinez, Denise McLaughlin-Bennett, Mark V. Mooney, Stephen Pfahler, Dorothy B. Reyes, Morton Rochman, Gregorio Roman, Gerald Rosenberg, Kevin Rosenberg, Norman J. Shapiro, Michael L Stern, Maria E. Stratton, Mary H. Strobe, Jon Takasugi, Rolf M. Treu, Allen J. Webster Jr., Elizabeth A. White, and Brian C. Yep, along with court Commissioner John Chemeleski.
Former Judges Contribute
Retired judges of the court who made donations are Ronald M. Sohigian, $2,000; Michael Latin, $1,000; Henry Patrick Nelson, $1,000; Richard Stone, $1,000; Lawrence Crispo, $500; Cecil J. Mills, $500; Carl J. West, $500; Arthur Lew, $300; Joyce Karlin Fahey, $250; Suzanne G Bruguera, $250; Dickran Tevrizian (also a former judge of the U.S. District Court for the Central District of California), $250; C. Bernard Kaufman, $150; Jerry K. Fields, $100; Gregg Marcus, $100; Wendell Mortimer Jr., $100; Burt Pines, $100; Edward M. Ross, $100; and John P. Shook, $100, along with retired Orange Superior Court Judge Richard O. Frazee, $110.
Among attorneys who provided funds were Los Angeles County Bar Association President-Elect Brian Kabateck, $1,000; Lawyers Philharmonic conductor Gary S. Greene, $500; and former LACBA President Patricia Phillips, $200.
Former Los Angeles City Council member Dennis Zine added $250 to the fund and former Los Angeles County Supervisor Michael D. Antonovich conferred $100.
In addition, judges who provided non-monetary contributions in connection with a fundraiser were Dean Hansell, $950, and Susan Bryant-Deason, Maureen Duffy-Lewis, and Howard Halm, $350 each.
Copyright 2018, Metropolitan News Company