Friday, January 26, 2018
Page 3
Lawrence Fried Liebenbaum, Former Chair of LACBA's Conference Delegation, Is Remembered
By a MetNews Staff Writer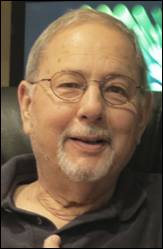 —Courtesy Photo
LAWRENCE LIEBENBAUM
1935-2018
The Los Angeles County Bar Association's Board of Trustees, at its meeting Wednesday night, paused for a moment of silence in observance of the death of Lawrence Fried Liebenbaum, who had led the organization's delegation to what was then the State Bar Conference of Delegates.
Trustee Marc Sallus told colleagues on the board that Liebenbaum was "always a significant leader in the affairs of the delegation" to the annual conference, now staged by the Conference of California Bar Associations.
"His home was always open" for delegation get togethers, Sallus, a past chair of the delegation as well as the conference, related.
Liebenbaum, who succumbed to a battle with Leukemia in Sacramento on Jan. 12, worked as a lawyer for over 40 years in Southern California, making his mark in the immigration field.
Liebenbaum was instrumental in a number of 1980s and 90s-era immigration law texts and was a well-known advocate for better immigration policy during that timeframe. Additionally, Liebenbaum helped create the O and P visa structures and represented a number of internationally renowned composers, directors, cinematographers, film editors and actors during his career in law.
Liebenbaum also served as the president of the Los Angeles County Bar Foundation, now named the Counsel for Justice, from 2004-05, one year prior to retiring in 2006.
Born during the great depression, Liebenbaum was profoundly impacted as he watched Japanese families removed from their homes and businesses to be sent to Manzanar internment camp in Inyo.
"That broke his heart, but gave him a spark," Andi Liebenbaum, Lawrence Liebenbaum's daughter told the MetNews in an email on Tuesday.
Senate District 22 Candidate Mike Eng referred to Liebenbaum as polite, yet forceful, when working for his immigration clients.
"I will fondly remember his charming conversation regaling dozens of attorneys with his wit," Eng said.
Los Angeles County Deputy Public Defender Mark Harvis, who knew Liebenbaum for over 10 years, described Liebenbaum as "thoughtful and funny," and "one of nicest people you could ever meet."
Former Los Angeles County Bar Association Delegation Chair Phyllis Kuperstein knew Liebenbaum for close to 12 years through the Conference of California Bar Associations. She said that his speeches at the annual conferences were always a highlight of the conference.
"I always looked forward to when he was speaking in favor or against a particular item," said Kuperstein. "I really looked up to him."
In October 2017, Liebenbaum, alongside his daughter Andi Liebenbaum, were jointly awarded the CCBA's Pfeifer award. The honor is awarded to delegate attorneys who have made a significant contribution to justice through the law as a result of their work with the conference.
"I'm very pleased that as a conference we honored him and his daughter with the Pfeifer award," Kuperstein said.
Liebenbaum was born in 1935 in Hollywood. He attended North Hollywood High School where he ran both track and played baseball. Prior to pursing his career in law, Liebenbaum attended Los Angeles Valley College before joining the U.S. Navy. Upon his return he worked a short time in advertising before earning a degree in law from Loyola Law School in 1969. He was admitted to the State Bar of California a year later.
Liebenbaum is survived by his daughters Andi and Julie, his son-in-law Darius, his granddaughter Bella and his sister Linda.
No service has been planned at this time.
Copyright 2018, Metropolitan News Company