Thursday, January 4, 2018
Page 1
Bill Would Bar Secrecy Provisos in Settlements Where Allegations Involve Sexual Misconduct
By a MetNews Staff Writer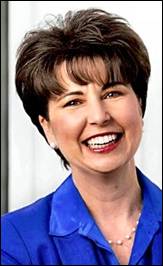 CONNIE LEYVA
State Senator
A bill was introduced in the Senate yesterday which would bar secrecy clauses in settlement agreements where allegations involve specified types of sexual misconduct.
SB 820, authored by Sen. Connie Leyva, D-Chino, is co-sponsored by Consumer Attorneys of California and the California Women's Law Center. It is dubbed the "STAND" Act, an acronym for "Stand Together Against Non-Disclosures."
The Consumer Attorneys of California said in a statement:
"The bill was inspired by many recent reports of wrongdoers, most notably Hollywood movie producer Harvey Weinstein. Settlements for sexual misconduct were repeatedly paid but kept out of the public eye because of non-disclosure agreements included in the settlement terms. As a result, other victims were unknowingly put at risk."
Senator's Remarks
Leyva commented:
"As we have clearly seen over the last few months, secret settlements serve one primary purpose: to keep sexual predators away from the public eye and continuing to torment and hurt innocent victims."
She noted that California in 2016 scrapped the statute of limitations on rape and sexual assault (accomplished through legislation she introduced). The solon continued:
"These perpetrators should not be allowed to endanger others or evade justice simply because they have a fat wallet at their disposal. SB 820 will not prevent people from mutually agreeing to settle, but it will simply prevent the perpetrator from requiring the victim to remain silent about the harassment as a condition of settlement."
A press statement from Leyva's office sets forth:
"Last year, 21st Century Fox issued a public apology and reportedly settled confidentially with Fox News anchor Gretchen Carlson after she filed a sexual harassment lawsuit against the late Fox News Chairman and CEO Roger Ailes. The company also confidentially settled with several other women who similarly accused Mr. Ailes of workplace harassment. Over the last few months, other troubling instances of secret settlements enabling ongoing sexual harassment and assault have further confirmed the need for this legislation."
The bill would add §1001 to the Code of Civil Procedure. It would expand upon §1002 of that code which presently bars provisions in settlement agreements that would preclude disclosure of facts relating to a felony sex offense, sex abuse of a child, sexual exploitation of a minor, or sexual assault of an elder or dependent adult.
Assault, Harassment
As summarized in the Legislative Counsel's Digest, §1001 "would similarly provide that, a provision in a settlement agreement that prevents the disclosure of factual information relating to the action is prohibited, unless a claimant requests the inclusion of such a provision, if the pleadings state a cause of action relating to specified claims of sexual assault, sexual harassment, or harassment or discrimination based on sex."
The bill provides that any offending provision in a settlement agreement "that is entered into on or after January 1, 2019, is void as a matter of law and against public policy."
Copyright 2018, Metropolitan News Company