Monday, December 3, 2018
Page 1
C.A. Affirms Domestic Violence Restaining Order Imposed on Lawyer Who Harassed Ex-Boyfriend
By a MetNews Staff Writer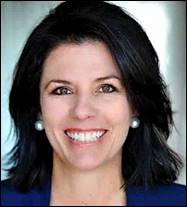 Attorney
The Fourth District Court of Appeal on Friday affirmed a domestic violence restraining order imposed on a Tustin attorney who emailed her ex-boyfriend a photograph of her buttocks with a "D"—the first letter of his given name—tattooed on it, accompanied by a crude message.
The order was obtained by Denny Alexander, erstwhile inamorato of lawyer Jennifer E. Lefton. The lawyer emailed the photograph and message one day after Orange Superior Court Commissioner Renee E. Wilson persuaded Alexander and Lefton to each drop an application for a domestic violence restraining order ("DVRO") against the other.
Lefton, who was admitted to practice in 1999 and has no State Bar disciplinary record, proceeded to send an email a few days later to Alexander's new girlfriend with a taunting message, and then an email to his younger sister likening Alexander to serial killer/rapist killer Ted Bundy.
Sex 'Beginner's Course'
Soon after that, Lefton sent an email to Alexander telling of her present sexual adventures, thanking him, sarcastically, for providing her with "a beginner's course" in sex.
Alexander made a new application for DVRO, which Wilson granted. Lefton appealed.
In his opinion affirming the order, Justice Raymond J. Ikola of Div. Three opted to refer to the parties by their first names. He wrote:
"…Jennifer…challenges the sufficiency of the evidence, but her argument mostly consists of minimizing her own behavior. For example, she claims the e-mail and text she sent to Denny 'simply consisted of communications of thoughts.' We should not have to explain to an attorney that sending naked pictures, sexually demeaning texts, and insulting communications to family members are more than mere thoughts. This was clearly harassment."
Says She's 'Victim'
Ikola continued:
"Jennifer concludes her brief with an impassioned argument that she has been the victim in her relationship with Denny, not him. That is not the issue before us. We are not called on to determine whether Denny is a 'good guy' or 'bad guy.' The narrow issue we decide is whether the court abused its discretion in determining Jennifer's post-dismissal conduct constituted harassment. We find no such abuse."
Lefton represented herself and there was no appearance for Alexander.
Ikola indicated that her brief was "a bit difficult to follow."
The case is Alexander v. Lefton, G055250.
Copyright 2018, Metropolitan News Company