Friday, June 22, 2018
Page 1
Veteran Jurist Sandy Kriegler to Retire Next Week From Court of Appeal
Epstein Observes He's 'What an Appellate Judge Ought to Be'
By a MetNews Staff Writer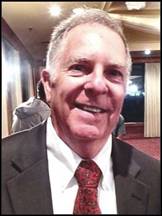 SANDY KRIEGLER
Court of Appeal Justice
Sandy Kriegler, a jurist for 33 years, has slated a June 30 retirement as a justice of this district's Court of Appeal.
Kriegler, who has been acting presiding justice of Div. Five since the death in May of last year of Paul Arthur Turner, drew praise yesterday from Presiding Justice Norman Epstein of this district's Div. Four, who said:
"Sandy Kriegler is what an appellate judge ought to be. His opinions are solid, persuasive, well written, and succinct.
"He is personally dedicated to his work, and a wonderful person to be around. I'll miss him, and the court will miss him."
Chief Justice G. Tani Cantil-Sakauye said:
"Justice Sandy Kriegler has made a major contribution to criminal justice in Los Angeles and California during his 43 year public service career. He argued before the California and U.S. Supreme Court, served as a judge in 400 jury trials, an appellate justice for 13 years, and faculty at the Judicial College to train the next generation of jurists.
"He leaves an ongoing legacy with the plain-English jury instructions through his service for 11 years on the Judicial Council's Advisory Committee on Criminal Jury Instructions. I thank him for his service and wish him well."
Bigelow Comments
Tricia Bigelow, presiding justice of Div. Eight, remarked:
"With the retirement of Justice Kriegler, the Court of Appeal is losing one of its finest jurists. Justice Kriegler's opinions uniformly demonstrate trenchant analysis and a keen legal intellect, expressed in a writing style that was clear and readable.
"Justice Kriegler graciously mentored me on both the superior and appellate courts, teaching me everything from appropriate judicial demeanor to the proper structure of an appellate opinion. I'm forever in his debt."
Three Appointments
Kriegler, 68, was appointed to the appeals court in 2005 by then-Gov. Arnold Schwarzenegger. Gov. George Deukmejian, now deceased, placed him on the Los Angeles Municipal Court in 1985 and elevated him to the Los Angeles Superior Court in 1989.
Deukmejian had personal knowledge of Krieger's ability. Krieger was a deputy attorney general from 1975-1985, and Deukmejian was attorney general during the first eight years of that period.
Reflecting on his time in that office, Kriegler said yesterday:
"I have had the best career imaginable. Working in the Attorney General's office under George Deukmejian and Robert Philibosian was wonderful.
"We had a remarkable core of attorneys in the Criminal Law Division, many of whom had successful careers on the bench."
He added:
"I am proud to have prevailed in all three of my California Supreme Court arguments (at a time when it was tough for us to win) as well as in my one argument before the United States Supreme Court."
Philibosian's Remarks
Philibosian, who was chief assistant attorney general from 1979-82 and chief deputy attorney general in 1982 (later Los Angeles County district attorney and now of counsel to Sheppard Mullin) had this to say:
"Justice Kriegler is too young to retire. His retirement will leave a gaping chasm in the justice system in California.
"Sandy was a star in the California Attorney General's Office as an appellate and trial prosecutor and his star was even more brilliant as a Municipal and Superior Court judge and Appellate Court justice. His work ethic, collegiality and collaborative spirit are legend.
"I had the great privilege of working with Sandy in the A.G.'s Office and had the honor of watching him progress through the judicial ranks.
"On the personal side, Sandy is a great raconteur with a well-honed sense of humor. It is a genuine pleasure to be in his company."
Assigned to Hollywood
While a municipal court judge, he was given a high-profile assignment.
"It was an honor to be one of the three original judges at the Hollywood Branch Court," he said, "along with retired Judge Michael Nash and the late Judge Harry Crowder."
Their crackdown on prostitution—meting out jail sentences rather than fines not just on the prostitutes but also their customers—virtually rid the Hollywood area of the vice that had been rampant.
"The opportunity to work in on the municipal and superior courts in Van Nuys, the community in which I grew up, was particularly rewarding," he said yesterday. "We had a great group of judges and handled some very interesting cases."
Every assignment he has had, over his 33-year judicial career, he related, "was enjoyable."
Friendship With Turner
As to his time at the Court of Appeal, he declared:
"Working with Presiding Justice Turner was special, since he gave me my first job as a law clerk in 1974, and we ended up on the same division of the Court of Appeal. He was a great friend and missed at the Court of Appeal."
There are two projects, he mentioned, of particular significance to him:
"The first is the Teen Court at Van Nuys High School, which I founded in 2003. I continue to run the Van Nuys Teen Court along with Judge Richard Kirschner. We draw around 100 students to our monthly sessions.
"The second project has been my service on the Judicial Council's Advisory Committee on Criminal Jury Instructions, the committee that drafts the CALCRIM official criminal instructions in California. I served on the committee from 2006-2017, including the final 7 years as chair."
Retirement Plans
The jurist said his immediate plan is "to take some time off, spend a bit more time with my family, and travel."
He said he "would like to do some writing," disclosing that he has "the notes from the 400 or so trials I presided over, and think there may be a decent novel to write." Kriegler added he might "do some teaching at the college level" and is giving "some thought to starting a blog covering California criminal law."
His law degree is from Loyola, where he was on the dean's list for six consecutive semesters.
Kriegler was named "Judge of the Year" both by the Century City Bar Association's Criminal Law Section, in 1997, and the San Fernando Valley Bar Association, in 2005.
Copyright 2018, Metropolitan News Company