Friday, May 18, 2018
Page 8
Judicial Elections: Los Angeles Superior Court Office No. 4
Deputy D.A., Court Commissioner Clash; City Lawyer Also in Race
By SHERRI OKAMOTO
Los Angeles Deputy District Attorney Alfred Coletta has the strong advantages of an endorsement by the Los Angeles Times—with its editorial on Sunday saying that as a judge, he would "probably be excellent"—plus services of a politician consultant with a strong track record in judicial campaigns.
Los Angeles Superior Court Commissioner A. Verónica Sauceda, too, has a professional campaign consultant. The Times's editorial on Sunday makes note that Sauceda "had an impressive career as a public interest lawyer" and declares that she "would make a good judge."
The Times editorial says, dismissively: "Also running is Deputy [Los Angeles] City Atty. Matthew Schonbrun."
Based on having run before—unsuccessfully—Schonbrun says he has enough political savvy that he needs no professional help this time. Unlike his rivals, he has no campaign website and did not submit a photograph of himself to the League of Women Voters which offers candidates free space on its Voters' Edge website.
The METNEWS has endorsed Coletta.
ALFRED COLETTA
Deputy District Attorney Says He's 'Fair,' 'Flexible, A 'Good Listener'
Los Angeles Deputy District Attorney Alfred Coletta has been waiting two years to make his run for a judgeship. He was one of several candidates who retained political consultant David Gould for a potential 2016 campaign, only to drop out because there were only four open seats.
He became Gould's first-in-line client for 2018.
This time, there are 10 vacancies, and Coletta was the first to take out papers to run for Office No. 4.
So far, 38 Los Angeles Superior Court judges and five former judges of that court have endorsed him, as has former District Attorney Steve Cooley.
Coletta, 62, was born and reared in the City of Los Angeles.
His parents were Italian immigrants. In 2006, Coletta, who expresses pride in his heritage, was president of the Italian American Lawyers Association (which has endorsed his bid for election).
His parents each had only a fifth grade education, and Coletta was the first in his family to complete high school. He then went on to California State University Los Angeles, and he graduated with a degree in Environmental Health Science in 1979.
Night Law Student
Coletta worked fulltime as an aerospace engineer for the Rockwell International Space Systems Division, and attended night classes at Western State University College of Law. He earned his law degree in 1986, and was admitted the following year to the State Bar of California.
He spent one year working as a deputy county counsel in juvenile dependency courts, then moved to the District Attorney's Office.
Over the course of the next 30 years, Coletta gained convictions in more than 120 jury trials including 43 involving homicides. To his knowledge, Coletta says, none of the convictions was reversed.
He adds, however, that it is his goal to block prosecutions where the evidence does not warrant them.
Coletta says he believes people would describe him as "fair," "flexible" and "a good listener."
He contends that he's also known as someone who "gets along, but still moves things along." The prosecutor remarks that he thinks the combination of these traits gives him an "excellent temperament" for the bench.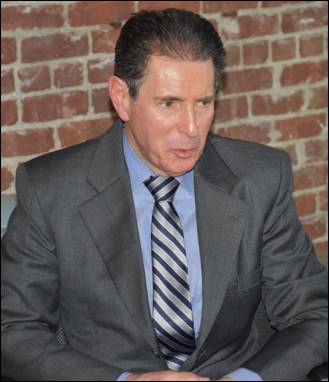 COLETTA
Performance Evaluation
In his latest performance evaluation—for the period of April 10, 2016 to April 9, 2017—his supervisor at the Compton Courthouse, Ronald Geltz, gave him the overall rating of "Exceeded Expectations (Very Good)," commenting:
"Mr. Coletta has demonstrated an exceptional dedication to his duties. He truly cares about supporting his trial deputies. He also seeks out other challenges to remain fresh in his knowledge and effective in his position. His friendly personality allows him to get along with his colleagues, support staff, law enforcement, and all of our justice system partners."
Geltz's report also says:
"Mr. Coletta was assigned as a Felony Calendar Deputy for the entirety of the Performance Evaluation period. Mr. Coletta excelled at all aspects of this assignment. His extensive knowledge and experience allowed him to make felony offers that reflected our position and served to meet the office goals of seeking justice and protecting the interests of crime victims….In my discussions with Mr. Coletta, I was consistently impressed with his ability to accurately assess the strengths and weaknesses of a case and to formulate a plan to resolve any issues. This was particularly true in complex situations, such as multi-defendant cases or defendants who had multiple open cases in several different courthouses. In doing so. Mr. Coletta often contacted law enforcement directly, utilizing his appropriate working relationship and professional demeanor with all law enforcement officials."
Acts as Mentor
The report continues:
"Mr. Coletta served as an excellent mentor to his trial deputies. I would often personally see his trial deputies in his office seeking Mr. Cotetta's exceptional advice, rooted in his skill and experience. When assigning cases to his trial deputies, Mr. Coletta always considered their own individual abilities to ensure that the case could be handled properly, while also providing a positive trial experience for the trial deputy's education and career growth."
Geltz gave Coletta the same high rating for the previous year's period, offering similar comments.
Aside from his membership in the Italian American Lawyers Association, Coletta is a member of the Criminal Courts Bar Association and the Southeast Bar Association.
He is married and now resides in Orange County.
A. VERÓNICA SAUCEDA
Superior Court Commissioner Anticipates 'Tight Contest' With Prosecutor Coletta
Los Angeles Superior Court Commissioner A. Verónica Sauceda (the "A." stands for "Amparo") is, like Alfred Coletta, a newcomer to judicial elections. She is the only female candidate in the race for Office No. 4, and is the only contender who is not a prosecutor.
As female candidates with Hispanic surnames have traditionally done well in primary races in recent years, Sauceda says she anticipates getting into a November runoff with one of her two opponents—specifying, "Mr. Coletta, I think." She adds:
"I think it will be a tight race."
While she says she expects to survive the primary, Sauceda acknowledges that many voters do not understand what she does, saying that even members of her own family do not have an inkling what a commissioner is. But she says she's willing to put in the necessary work to make her name, her position, and her qualifications known to the electorate.
Sauceda is working with campaign consultant Carlos Leon, who specializes in handling campaigns of Mexican American candidates. He is also advising Superior Court Commissioner Armando Durón in his race for Office No. 36.
She says she plans to "pound the pavement," explaining that she means the "online pavement."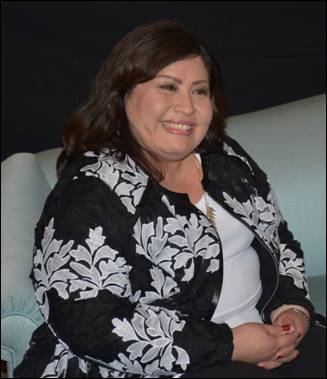 SAUCEDA
Won't Subsidize Campaign
Acknowledging that she has scant personal funds to contribute to the race and is not inclined to spend personal funds on the campaign—the 43-year old contender comes out of a career in public interest law, which is hardly known as a lucrative field—Sauceda says she is hoping to come up with financing through fundraising.
Sauceda is no stranger to hard work. She recounts on her campaign website:
"My parents worked hard, not only to put food on the table, but also to instill in each of their ten children the idea that dreams for a better future could be achieved through dedication, arduous work, sacrifice and service to others."
The commissioner grew up in Lakewood and graduated from Artesia High School. She then went on to UCLA for her undergraduate and law degrees. Prior to attending law school, she obtained a teaching credential to teach third grade at Fergusen Elementary School, located in Hawaiian Gardens.
Sauceda was admitted to the State Bar of California in 2001.
Public Interest Efforts
She served for more than 13 years at Neighborhood Legal Services of Los Angeles County and subsequently at the Los Angeles Center for Law and Justice.
Her limited finances as a public interest attorney are reflected by her having received a fee waiver when she filed for dissolution of marriage on Oct. 21, 2004.
In August, 2015, Sauceda was elected by judges of the Superior Court to a commissionership. She currently presides over family law matters in the Compton Courthouse.
She has racked up endorsements of Presiding Judge Daniel J. Buckley and Assistant Presiding Judge Kevin Brazile, as well as those of 35 other sitting judges.
Sauceda says that she is "straight shooter" who was characterized by her siblings at a young age as a "goody two shoes."
She remarks:
"I think I'm fair. I like to listen to both sides, I think it's important that litigants are being heard. I give them the time, I listen, I ask questions, but yes, I like to follow the rules."
MATTHEW SCHONBRUN
Deputy City Attorney Sees Himself as Better Qualified Than When He Ran Before
This year's campaign for election to the Superior Court is not the first for Los Angeles Deputy City Attorney Matthew Schonbrun. He made a run for a seat in 2012, but lost in the primary, pulling only 19.88 percent of the vote. Then-Deputy District Attorneys Shannon Knight and Andrea Thompson made it into the run-off, with Thompson prevailing in the November run-off (and Knight gaining election two years later).
Schonbrun says he's approaching the 2018 election cycle "six years older, six years wiser, and with six more years of continuing to staff a criminal courtroom as a calendar and trial deputy."
While he just barely satisfied the requirement of 10 years of membership in the State Bar during his last election bid, Schonbrun has now logged 16 years of practice and he's "in court every single day," he says, positioned "less than 10 feet away from the judge."
He says he's better prepared for the work involved in being a judicial candidate this time around.
"Running for election is not fun," he reflects.
It was "grueling" work, and was disappointing to find that the public generally doesn't know much about the candidates for whom they are voting, Schonbrun says.
Up until the June 5 primary, Schonbrun says, his job is to reach as many voters as he can with his message.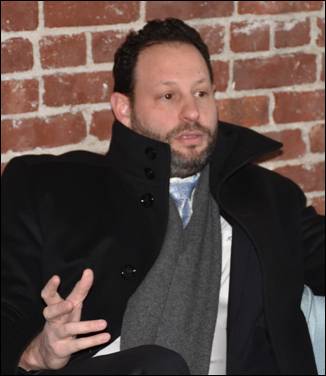 SCHONBRUN
No Professional Guidance
Schonbrun is undertaking the endeavor without the assistance of a campaign consultant. In 2012, he recounts, he "pulled out all the stops" and hired two separate advisers. While they provided substantial assistance to him as a novice candidate, Schonbrun says, he thinks he learned enough in that campaign to go it alone now.
One thing he learned, he says, is that the $40,000 he raised the last time he ran wasn't enough, so he's aiming for more.
However, Schonbrun notes he is not going to accept funds from members of the criminal defense bar. There's no prohibition on a prosecutor taking funds from attorneys who could potentially be opposing counsel, but the candidate says he accepted campaign contributions from the defense bar in 2012 and it "just didn't sit right."
Schonbrun, 44, received his law degree from Thomas M. Cooley Law School in Lansing, Michigan,, and has been licensed to practice in California since 2002. That same year, he joined the Los Angeles City Attorney's Office.
Prosecutes Alleged Misdemeanants
While Coletta prosecutes felonies, Schonbrun is confined to prosecuting misdemeanors. Schonbrun emphasizes that these lesser offenses are "quality of life crimes."
In some ways, Schonbrun says, prosecuting misdemeanors is more difficult. For example, he continues, many persons believe prostitution should not be illegal. Yet, he points to a case he once handled involving a prostitute who was operating out of a car, and children were finding used condoms on the sidewalk when they were walking to school. That was the effect this crime was having on the community, and what his work helped stop, he says.
Schonbrun cautions that he's not saying jail is always the answer. That's not the sort of prosecutor he is, he declares. Shonbrun says he likes "to work towards solutions," and he thinks his job as a prosecutor is to create "a win-win" for everyone.
He contends that a conviction of a defendant can be a "win-win" if it helps the defendant "make a change" and takes "a negative and makes a positive."
The candidate is a member of the Los Angeles County Bar Association and the Criminal Courts Bar Association.
Copyright 2018, Metropolitan News Company