Wednesday, April 25, 2018
Page 8
JUDICIAL ELECTIONS: Los Angeles Superior Court Office No. 126
Retiree/Volunteer Pro Tem Is Dark Horse in Fight With Two Government Lawyers
By SHERRI OKAMOTO
The race for Office 126 features three candidates each of whom claims specialized legal knowledge. For Los Angeles Senior Deputy County Counsel Rene Gilbertson, that's her experience in juvenile dependency law. For Shlomo Frieman, it's his background in patent law and his time presiding in traffic court as a pro tem. For Ken Fuller, it's his participation in the U.S. Air Force (Reserves) Judge Advocate General Corps.
Frieman is not a serious contender. He has mounted virtually no campaign.
Gilbertson and Fuller, by contrast, each has a professional campaign consultant and is putting on a full-scaled campaign.
The ballot designation for Gilbertson is "Senior Deputy County Counsel, County of Los Angeles"; Fuller is described as "Deputy District Attorney, County of Los Angeles"; and Frieman is identified as "Attorney."
SHLOMO FRIEMAN
69-Year-Old Retiree Was Patent Lawyer, Hasn't Practiced for 15 Years
Retired attorney Shlomo Frieman says his asset in the race is the fact that no one else has a background in patent law.
He says his understanding of technical matters sets him apart not just from his opponents, but from most judges. Frieman remarks that his background would be beneficial if he is elected to the bench because he can "analyze things from a more scientific perspective."
The soon to-be septuagenarian also says he is prepared to be a judge because he has been serving as a judge pro tem in traffic court since last summer.
Frieman says he believes newly appointed judges tend to start off with assignments in traffic court, and notes that he is already quite at home there.
He reports that he presides over cases (for half days) an average of twice a week, and says he considers the job important because the traffic court affects more people in Los Angeles County than all the others, combined.
Wants Article Published
His entire campaign is also based around a single article he has posted on social media, proposing reforms to the traffic court system. He says that he hopes newspapers in the county will publish it, and vows to attempt to get on a "talk show" though he says he knows that's a long shot.
Frieman has no campaign website, no endorsements and no consultant. He says he will not buy his way onto any slate mailers, and will not raise funds beyond  the $2,000 he's already plunked in his campaign coffers.
The lawyer has not practiced law in 15 years, and the only appearance he made as a lawyer in a courtroom, he says, was arguing once in the Court of Patent Appeals.
He recounts that the only time he's been in a superior court—other than in adjudicating traffic matters—was as a party in two divorce cases, and he, declares, has otherwise never sued or been sued.
Actually, records show that in 2001, he filed a malpractice action against Dr. Stephen L. Graham, a kidney specialist, with Frieman representing himself in the later phases. The action was dismissed shortly before trial was scheduled to start.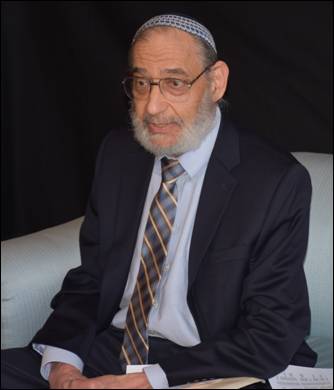 FRIEMAN
Lapse of Memory
Explaining the discrepancy, he says in an email:
"During our interview I simply did not think of my malpractice suit against Dr. Graham. It was a relatively long time ago. My oversight. If my recollection is correct, the lawsuit was originally filed by an attorney who subsequently did not want to continue prosecuting it [Jance M. Weberman]. I essentially was left to handle it myself."
Frieman was the petitioner for dissolution of marriage in 1976 in Orange Superior Court and 1991 in Los Angeles Superior Court.
Third Marriage
Of his present marriage, he comments:
"So far, it's fine."
As to his sources of income since ending his patent law practice, Frieman says he's was on disability for awhile, is now receiving Social Security benefits, has an annuity, and his wife works. He has been wed for 22 years to Dr. Andrea S. Moskowitz who practices at Edelman Westside Mental Health Center and specializes in child and adolescent psychiatry.
Frieman's license as an insurance salesman, obtained in 2013, expired last year.
While Fred Huebscher, the campaign consultant for Ken Fuller, says Frieman's chances of prevailing are somewhere between "slim and none," Frieman says that if the electorate will put him on the bench, "I will learn as I go."
Frieman received his law degree from New York Law School after graduating from Rutgers University. He was admitted to the State Bar of California in 1975.
KEN FULLER
DDA Cites Experience in JAG Corps as Providing Broad Legal Knowledge
Deputy District Attorney Ken Fuller says that one thing that sets him apart from his opponents in this judicial race is the fact that he has had the "most diverse experience."
As a member of the Judge Advocate General's Corps for the U.S. Air Force Reserve, Fuller says he has to be "a generalist." He notes he's handled matters involving civil law, family law, contract disputes, wills and trust, landlord-tenant conflicts, employment matters and even immigration law.
He says this experience will serve him well if he is elected to the bench because judges need to be prepared to preside over cases involving all areas of law.
In his main job as a deputy district attorney, Fuller has prosecuted gang homicide cases, environmental crimes and sex crimes. He's handled 150 cases to trial and tried 75 of them to a jury.
From being in front of multiple judges over the course of his career, Fuller says he has learned that a person whose orders carry the force of law needs to be "very mature" and needs to be mindful of the truth behind the adage that "power corrupts, and absolute power corrupts absolutely."
Performance Evaluations
His office performance evaluation reveals relative success in his job, as well as something of his background which he does not mention on his resume: experience as a stand-up comedian. Lowell Anger wrote the evaluation for the period of Dec. 2, 2014 to Dec. 1, 2015, having been Fuller's supervisor in the hardcore crimes unit in Compton for the preceding eight months. A rather tardy March 15, 2017 report advises:
"Mr. Fuller tried four cases during the rating period….Two cases resulted in guilty verdicts, one in a disposition mid-trial, and the last in a deadlocked jury.
Mr. Fuller is an extremely hard worker, who frequently volunteered for work after assigned work was completed Mr. Fuller devoted countless hours to the thorough preparation and investigation of his cases He is one of the most responsible, diligent, and well-prepared deputies in the Division He is also a thoughtful, passionate and committed trial attorney and an excellent advocate on behalf of the People. Mr. Fuller tirelessly sought justice on behalf of the victims of violent gang crimes He was dependable and responsible about performing all of his work assignments in a timely manner, making all of his court appearances, and managing his demanding caseload Mr. Fuller has steadily improved his trial-craft He is perhaps the best attorney in the Division at the delicate art of voir dire. He relies on his background as a stand-up comedian to establish rapport with the jurors through appropriately placed humor He is also adept at identifying and engaging the jury on the most salient case issues. Mr. Fuller allows the jury to provide narrative responses listens, and responds accordingly. He does no: simply adduce yes or no responses He would be an excellent person to train fellow DDAs on jury selection.
"As a graduate of USC's prestigious Film School, Mr. Fuller is highly proficient at employing technology to create visually impactful jury presentations. He is always willing to share his technology knowledge with his colleagues.
"Mr. Fuller typically worked more than 50 hours per week, including weekends and holidays. He was always in an upbeat mood, unflappable, and never panicked."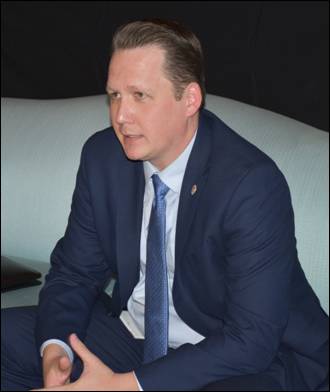 FULLER
Varying Overall Ratings
Despite high praise, Fuller landed an overall rating of "Met Expectations (Competent)"—equivalent to a "C" grade in school—as he did two years earlier. However for the 2013-14 period, his overall rating was "Exceeded Expectations (Very Good)," tantamount to a "B" (with the highest rating of "Far Exceeded Expectations," once more liberally bestowed, now being a rarity).
The rater, Peter Bliss, says, in his March 12, 2015 report for the 2013-14 period:
"Mr. Fuller is a very competent trial lawyer whose past experience as a VIP [Victim Impact Program] deputy has served him well in preparing him to handle all manner of cases. Due to this past experience and his legal acumen I feel comfortable assigning any case to Mr. Fuller, no matter how complex. Mr. Fuller consistently displays excellent legal analysis and judgment in evaluating his cases. He quickly spots any legal issues and then takes steps to overcome these issues Mr. Fuller is also a team player and graciously accepts hand-off trials, handling them as efficiently and effectively as his assigned cases."
Wife Is Attorney
The 37-year old father of three is married to Roshni Gandhi Fuller, a former prosecutor who is now in private practice as a special education attorney.
He's retained Fred Huebscher as his campaign consultant, and he's secured the endorsements of 20 current Los Angeles Superior Court judges and one former member of that court. Former Los Angeles County District Attorney Steve Cooley is also backing his run, as are 31 of his fellow deputies.
Fuller attended the University of Southern California for his undergraduate work and for law school. He joined that State Bar in 2005, and he became a deputy district attorney in 2006.
Joining the JAG Corps six years later as an assistant staff judge advocate, and he now holds the rank of captain in the U.S. Air Force Reserve.
Fuller initially sought to use the ballot designation, "Deputy District Attorney, County of Los Angeles/Captain, U.S. Air Force." When the permissibility, under legislation effective Jan. 1,  of the use of two office titles was drawn into question, Fuller agreed to the removal of reference to his military title.
RENE GILBERTSON
Deputy County Counsel Says She Would Bring Diversity To Bench in Multiple Ways
Senior Deputy County Counsel Rene Gilbertson remarks that part of what drove her to pursue the open seat was an interest in bringing "diversity on the bench."
As an African-American woman, she says, joining the court would obviously provide an increase in diversity in terms of race and gender, but explains that she's also talking about diversity in terms of areas of practice.
While every election cycle will have several prosecutors vying for judgeships, Gilbertson says, she's hoping the electorate understands that judges preside over more than just criminal matters.
She opines that a "strong bench" needs to have members with expertise in multiple areas of the law, including someone like her, with a long history in juvenile dependency. She points also to what she claims is a demonstrated ability to move heavy caseloads forward.
"I believe there is a place on the bench for me," Gilbertson says.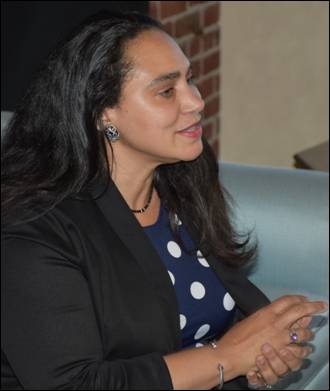 GILBERTSON
Ballot Designation Challenges
While acknowledging that the election process is new to her as a candidate, she's not a stranger to that process. During the 2014 primary election, Gilbertson was working for the Government Services Division and  was responsible for handling ballot designation challenges.
As fate would have it, she's now in a race with two opponents who had their original proposed ballot designations questioned. Frieman initially chose the words "Adjudicator/Attorney/Mediator," but the Registrar-Recorder's Office disallowed the designation because, under amendments to the Elections Code, "Attorney" may only be used with one other pursuit. He was then listed as "Attorney/Volunteer Adjudicator," but Gilbertson pointed out to election officials that volunteer activities may not be listed, and it was changed to "Attorney."
Although it's Gilbertson's first run for public office, the 50-year old lawyer says she is "pretty outgoing," so she's not afraid to go shake hands and kiss babies.
Gilbertson discloses that she's prepared to invest around $100,000 of her own money—but says she's not going to dip into the college funds for her four children or take out a second mortgage on the home she owns with husband Jack Gilbertson, an attorney with Dentons U.S.
She's working with political consultant David Gould, and has secured the endorsements of nine sitting judges, including Assistant Presiding Judge Kevin C. Brazile, and one retired judge, Michael Nash, former presiding judge of the juvenile court and now director of the county's Office of Child Protection.
 Word of Mouth
As far as her campaign strategy goes, Gilbertson says she believes "people will pass the word about the kind of person you are" and that anyone who has ever known her would describe her as "fair," "straightforward" and "honest."
Throughout her career and her personal life, Gilbertson says, her strength has always been "solution-finding," and "problem-solving." Those skills, she remarks, would serve her well as a judge.
Gilbertson has been with the Office of the County Counsel since 1999. She has been a legal advisor to the Sheriff's Department and to the Executive Office of the Board of Supervisors.
Her legal career stated with a staff attorney position at The Alliance for Children's Rights, then she joined Dependency Court Legal Services, which is now the Children's Law Center Los Angeles.
Gilbertson attended Wake Forest University in North Carolina for her undergraduate degree and law school. She was admitted to the State Bar of California in 1994.
She is also a member of Women Lawyers of Los Angeles, Black Women Lawyers, the Palos Verdes Chapter of the National Charities League, and the Cancer Support Community of Redondo Beach.
Copyright 2018, Metropolitan News Company