Wednesday, January 31, 2018
Page 1
Judge Michael Johnson Slates Retirement
By a MetNews Staff Writer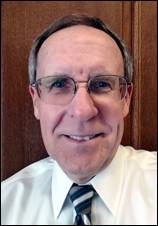 MICHAEL JOHNSON
Superior Court Judge
Los Angeles Superior Court Judge Michael Johnson said yesterday he will retire March 31.
"I was sworn into office Dec. 15, 1997, so it's been a great 20 years," he remarked.
"I will be doing the usual retirement things, like travel and time with my family. But I also intend to remain active in the legal profession—most likely in the private sector," he said.
Johnson in 2014 presided over attorney Rhonda Holmes's defamation action against her former client Courtney Love. The judge recounts:
"It was reputedly the first-ever case involving 'twibel'—allegedly libelous statements made within the 140 character confines of Twitter."
(Love expressed in her tweet dissatisfaction with Holmes's representation in a matter, saying: "I was f—ing devestated [sic] when Rhonda J. Holmes esq. of san diego was bought off.")
Johnson presided over what he termed a "multi-trial, multi-year saga over ownership claims for the 'Bahia Emerald'—supposedly the world's largest emerald, mined in the mountains of Brazil," decided in 2015.
In 2015, he awarded nearly $1 million in legal fees to attorneys who sued the City of Whittier seeking district-based city council elections. He held that they "prevailed on a practical level" although he dismissed their lawsuit after voters in the city passed a measure mandating such elections.
The plaintiffs' "primary goal," he determined, "was at all times to change the city's electoral scheme from an at-large to a district-based voting process" which "has been achieved as a product of the plaintiffs' efforts."
As a pro tem on the Court of Appeal last year, from March through July, he authored 26 opinions.
Prior to his appointment to the bench, Johnson practiced law for more than 21 years. He was a partner in Baker & Hostetler at the time of that appointment.
His main focus was on employment law and business litigation in state and federal courts.
Johnson was chair of the State Bar of California's Labor and Employment Section, and was twice appointed by the governor to the California Fair Employment and Housing Commission.
His law degree is from Hastings.
Copyright 2018, Metropolitan News Company