Wednesday, January 17, 2018
Page 1
C.A.: Denial of Leave to Amend Is No Bar To Good-Faith Repleading
Rothschild: Sustaining of Demurrer to Contract Cause of Action, Without Permission to Try Again, Did Not Preclude Award of Damages on Contract Theory; Johnson Disagrees
By a MetNews Staff Writer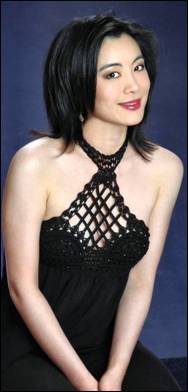 Pianist Yongmei Hu, a protégé of conductor Zubin Mehta, on Friday had a Los Angeles Superior Court judgment reinstated against her based on her retention of a $2.55 million home in Malibu despite her alleged promise to put it on the market upon being told to do so by her then-boyfriend, who had arranged for the purchase of it, with her in occupancy.
Realleging allegations forming a cause of action to which a demurrer has been sustained without leave to amend is a useful means of prompting the court to recognize its earlier error, the Court of Appeal for this district has advised, in a 2-1 decision.
Presiding Justice Frances Rothschild of Div. One wrote the majority opinion, joined by Justice Elwood Lui (finishing up work in the division after being confirmed as presiding justice of Div. Two). She said that the plaintiff, by including a previously disallowed contract claim, though leave to amend had been denied, helpfully provided the trial court "an opportunity to correct its earlier error."
Justice Jeffrey W. Johnson penned a concurring and dissenting opinion in which, atypically of him, he assailed with fervor the reasoning of colleagues, charging that the majority's view "would invite havoc into the legal system."
The case was, itself, unusual in that the court, on June 2, reversed the judgment, then on June 29 granted a petition for rehearing, heard additional oral argument on Oct. 24, and on Friday issued two opinions calling for affirmance, each on a different basis.
$2.55 Million Purchase
The plaintiff is businessman Li Guan, who in 2011 paid the purchase price on a home in Malibu—$2.55 million—with the defendant, celebrated pianist Yongmei Hu, taking nominal title. Guan acted as a favor to his friend, Qi Wei Chen, a professor at a university in China, who was romantically involved with Hu (and is described by Johnson as "her paramour").
There was a written understanding that upon being so instructed by Chen, Hu would sell the home and that the proceeds would be divvied in accordance with a formula, with the bulk going to Guan. After Chen and Hu broke up, Chen instructed that she sell the property, and she refused.
Guan sued; Los Angeles Superior Court Judge Richard L. Fruin Jr. at one point sustained a demurrer, without leave to amend, to a cause of action for breach of contract, granting leave to restate a cause of action for restitution; a new pleading, the fourth amended complaint, nonetheless, realleged a breach of contract; in the end, Fruin, at a bench trial, denied rescission but granted damages for breach of contract.
He declared Guan to be the beneficial owner of the Malibu estate and ordered that a receiver sell the property; that Hu receive 20 percent of the value; that she be reimbursed in the amount of $274,400 for her payment of property taxes, insurance premiums, and maintenance; and that she be charged $10,000 per month for the fair rental value during the 43 months she occupied it after refusing to put it on the market.
That left Guan with a judgment for less than the $2.55 million he put up, while damages under a rescission basis would have restored him to the status quo ante.
Johnson's Opinion
"The trial court reached the right result (a judgment in favor of Li Guan…and against Yongmei Hu)…, but for the wrong reasons," Johnson asserted in his concurring and dissenting opinion. "Contrary to what the trial court found, Guan proved his rescission cause of action."
Rescission, he noted, may be based on a failure of consideration which, Johnson asserted, was "unequivocally established" by the evidence—in particular, Hu's refusal to sell the house when told to do so, her bargained-for consideration. He suggested that Fruin's attention to that valid basis was deflected by virtue of Guan's emphasis on an unsustainable fraud theory to support rescission although, Johnson brought out, the plaintiff had never abandoned his lack-of-consideration basis.
While Fruin expressly held that rescission did not lie, Johnson said that Guan "actually prevailed on his rescission cause of action" given that a review of the findings reveals that Fruin "did indeed find that Guan had established a failure by Hu to provide consideration."
There was, thus, a basis for the award of damages based on rescission, though not on a contract basis, he proclaimed.
The jurist said that Guam "attempted to resuscitate his breach of contract claim which had been dismissed with prejudice from the case months before trial," decrying the trial court's allowance of it without observing prescribed formalities and his colleagues' acceptance of that.
Akin to Judgment
He wrote:
"[T]he majority's reasoning would invite havoc into the legal system. Under the majority's approach, a trial court, at any time and without any notice whatsoever to the litigants, could reverse itself on an issue of supreme importance to the parties and to the conduct of the litigation….[T]he order dismissing Guan's breach of contract claim without leave to replead was not some minor, insignificant order, such as a scheduling order for a status conference. Rather, the order was the legal equivalent of a judgment after a trial on the merits….
"To allow a court, as the majority does here, to implicitly reverse a judgment without any due process is flatly contrary to our whole system of justice."
Johnson drew attention to the California Supreme Court's 2005 opinion in Le Francois v. Goel. There, Justice Ming Chin wrote:
"To be fair to the parties, if the court is seriously concerned that one of its prior interim rulings might have been erroneous, and thus that it might want to reconsider that ruling on its own motion—something we think will happen rather rarely—it should inform the parties of this concern, solicit briefing, and hold a hearing."
"Here," Johnson said in Friday's opinion, "the trial court did none of those things."
He alleged that Rothschild and Lui undertook "to escape from the jurisprudential effect of the dismissal with prejudice of Guan's breach of contract cause of action by adopting a dangerous 'anything goes' approach to court orders."
Rothschild's Opinion
In her majority opinion, Rothschild responded:
"The concurrence/dissent states that our opinion 'would invite havoc'…by allowing a trial court to countenance a plaintiff's realleging a claim after the court sustains a demurrer without leave to amend to that claim. There will be no havoc. Indeed, if the court continued to believe that the reasserted claim had no merit, the court could sustain a demurrer filed by a defendant so pointing out, strike the new claim on its own motion, and sanction the plaintiff if the pleading was filed in bad faith or for an improper purpose….Here, however, the realleged claim gave the court an opportunity to correct its earlier error—the sustaining of the demurrer to the contract cause of action in the second amended complaint—and conformed to the commendable purpose of making interim orders changeable.
"The concurrence/dissent's complaint that the trial court did not give Hu notice that it was considering allowing the stricken claim relies on form over substance. Whether the court or Guan gave that notice is immaterial. What matters is that Hu had notice of Guan's contract claim upon service of the fourth amended complaint and an opportunity to oppose the claim's resurrection, which she did more than once."
Rooted on Contract
She declared that rescission is a remedy, not a cause of action, and that it was clear that such a remedy was sought by Guan on a contractual basis.
Rothschild insisted that the trial court record "reveals a trial focused almost exclusively on Guan's breach of contract claim and Hu's defenses thereto."
Assailing Johnson's opinion, she said:
"The concurrence/dissent asserts the trial court found that there was a failure of consideration and thus Guan had prevailed on his rescission claim on that basis….First, the trial court made no such finding. Rather, it expressly rejected that conclusion and found the opposite true, that the evidence did not establish grounds for rescission. Second, as the court found, Hu partially performed under the contract by 'protecting the property' and paying the property taxes, insurance, and maintenance expenses during her possession of the property. Lastly, we note that the concurrence/dissent's theory was not even proposed by either party."
Johnson Responds
Johnson countered:
"The majority attempts to dismiss the analysis of the dissent by pointing to the undisputed fact that the trial court, in its statement of decision, determined that the evidence did not establish rescission….Closing one's eyes to the trees does not make the forest go away.
"The majority's argument is not only disingenuous in that it is a clear departure from the majority's gestalt-approach to re-engineering the trial court's intentions (which the majority uses to resuscitate a breach of contract claim despite the trial court's express dismissal with prejudice of that cause of action), but also maladroit in its failure to recognize that the analysis of the dissent begins with an acknowledgement that the trial court found no rescission because it focused exclusively on a fraud theory as opposed to a failure of consideration theory. The dissent's approach does not re-conjure a cause of action; instead, it simply points out that the trial court forgot to consider an alternative theory of rescission—a theory that had been pleaded and which, based on the trial court's findings, a theory that if remembered would have justified a finding for Guan on rescission for lack of consideration. That the parties did not argue this theory on appeal is of no consequence. The meaning of a court order or judgment is…a question of law subject to our independent review….Accordingly, in my view, the trial court's indefensible resort to breach of contract damages requires a remand for consideration of an appropriate rescission-based remedy."
Criticisms Voiced
In the course of his opinion, Johnson maintained that "the majority engages in a number of grave distortions to both the record and the law"; ignores "sacrosanct principles of procedural due process, notice, and fairness"; and "bizarrely" states that Fruin recognized that he erred in disallowing an action on contract with no support for that in the record. He opined that there is "little to commend in the majority's counterfactual, alternative history of this case" and that "there is even less to commend in the majority's alternative version of the law."
Johnson quoted Lewis Carroll's "Alice in Wonderland as saying:
" 'When I use a word,' Humpty Dumpty said, in a rather scornful tone, 'it means just what I choose it to mean—neither more nor less,' "commenting:
"Here, the majority, like Humpty Dumpty, has redefined words and the court record as it sees fit in order to reach the result it desires. According to the majority, a rescission cause of action is not really a rescission cause of action, but a breach of contract cause of action. According to the majority, a dismissal with prejudice of Guan's breach of contract cause of action is not really a dismissal with prejudice, and, in any event, that dismissed cause of action may be resurrected by anyone, at any time, and in any manner—a plaintiff can do it by sticking breach of contract allegations into rescission causes of action; the trial court can do it implicitly without a word to anyone until after the trial is over."
Earlier Opinion
In his superseded June 2 opinion, Johnson wrote, and Rothschild and Lui agreed, that because Fruin found no basis for rescission, he erred in awarding contract damages given that he had previously sustained a demurrer without leave to amend to a cause of action founded in contract.
The case is Guan v. Hu, 18 S.O.S. 255.
Attorneys on appeal were Malcolm S. McNeil, Allan E. Anderson, and Ismael Bautista Jr. of Arent Fox for Guan and Dominic Surprenant and Daniel H. Bromberg of Quinn Emanuel Urquhart & Sullivan for Hu.
Copyright 2018, Metropolitan News Company