Tuesday, May 29, 2018
Page 1
Ninth Circuit:
Judge Must Take Fresh Look at Sexual Harassment Case
Panel Says District Court Erred in Finding There's a Per Se Rule That Harm to Reputation Doesn't Justify Issuing Preliminary Injunction; Professor, 79, Is Fighting Off Dismissal Based on Student's Allegation
By a MetNews Staff Writer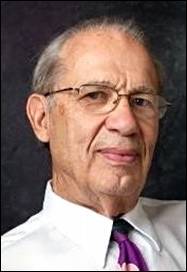 JOHN M. HEINEKE
Professor
The Ninth U.S. Circuit Court of Appeals said Friday that a district court judge, in denying a preliminary injunction sought by a 79-year-old professor for a lifting of his suspension based on alleged sexual harassment, proceeded under the erroneous notion that harm to reputational interests never justifies immediate relief.
A three-judge panel, in a memorandum opinion, remanded the case of Professor John M. Heineke, who has taught at Santa Clara University since 1976, to District Court Judge Lucy H. Koh of the Northern District of California, telling her to take another look at it.
The opinion says Koh ascribed too broad a meaning to the United States Supreme Court's 1974 opinion in Sampson v. Murray.
Koh cited that case on Sept. 15, 2017, in denying Heineke's emergency motion for an order lifting his suspension, holding that reputational injury was not "irreparable." He appealed that denial to the Ninth Circuit, then appealed the denial of a Nov. 13, 2017 emergency motion for a preliminary injunction which he sought on the ground that the termination of his employment was imminent.
The appeals were consolidated.
Decision in Sampson
In Sampson, the U.S. Supreme Court said in a footnote that "insufficiency of savings or difficulties in obtaining other employment—external factors common to most discharged employees and not attributable to any unusual actions relating to the discharge itself—will not support a finding of irreparable injury, however severely they may affect a particular individual."
The Ninth Circuit observed in its opinion on Friday:
"The district court erred when it interpreted this language in Sampson to create a per se rule for all employment cases. Sampson specifically did not foreclose the possibility that reputational damage and emotional distress may represent irreparable harm."
Friday's opinion points to the Ninth Circuit's 1988 opinion in Chalk v. U.S. District Court Central District of California—which Samuel Kornhauser, an attorney for the plaintiff, told the judges during oral argument on March 14, was so close factually that the name of Heineke could simply be substituted for that of Chalk.
In that case, a teacher in Orange County had been assigned administrative duties, only, after contracting AIDS. He argued that he was a teacher because he wanted interaction with children, and found the administrative duties distasteful. Judge Cecil Poole (now deceased) wrote:
"Here, plaintiff is not claiming future monetary injury; his injury is emotional and psychological—and immediate. Such an injury cannot be adequately compensated for by a monetary award after trial."
Emotional Distress Claimed
In Friday's opinion, the Ninth Circuit declared:
"Heineke has proffered evidence that he will experience emotional distress and loss of job satisfaction as a result of his suspension. The district court therefore abused its discretion by interpreting Sampson to create a per se rule for all employment cases—that reputational damage, lost opportunity, and emotional distress caused by a suspension or termination cannot constitute irreparable harm—and by ignoring the impact of binding, relevant precedent from Chalk."
The opinion goes on to say:
"Moreover, the district court did not address all of the elements that must be shown in order to support a preliminary injunction. In Chalk, we noted first that the plaintiff demonstrated a likelihood of success on the merits of his Rehabilitation Act claims, and second that the injuries of reputational harm, loss of opportunity, and emotional distress resulting from that (likely provable) discrimination were the type of non-compensable injury the law was designed to prevent….Chalk therefore suggests that in the employment discrimination context the likelihood of success on the merits may inform the irreparable harm analysis."
Oral Argument
At the oral argument, Terrence Berg, a district judge for the Eastern District of Michigan, sitting by designation, asked Kornhauser why money damages would not suffice. The lawyer responded:
"If you have a job that's the joy of your life, money doesn't make up for losing the ability to pursue your job or your career."
He said of his client:
"He's 79 years old. He loses his job. He has to go out on the job market at 79 years old, being terminated for alleged sexual harassment that he didn't do."
Don Willenburg of Gordon Rees Scully Mansukhani, LLP, argued for the university and the student who made the complaint, Qianyue Evelyn Zhang. He took the position that "economic harm and damage to reputation are not irreparable harm."
Circuit Judge Marsha Berzon told Willenburg that Sampson should not be read too broadly. She pointed out that the plaintiff there was a temporary employee in a low-level job.
The case is Heineke v. Santa Clara University, 17-16876.
Copyright 2018, Metropolitan News Company