Tuesday, February 20, 2018
Page 1
Ninth Circuit Won't Reinstate Professor's Retaliation Action
Opinion Says Criticisms of Dean in a Memo to Colleagues Was Not of Public Interest
By a MetNews Staff Writer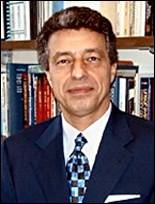 HASSAN H. HASHEMI
Professor
The Ninth U.S. Court of Appeals on Friday declined to reinstate an action by a tenured professor at California State University, Fullerton against the former dean of the College of Engineering and Computer Science for alleged retaliation based on his exercise of First Amendment rights.
In a memo to faculty members, plaintiff Hassan H. Hashemi urged that "megalomanic statements" by the then-dean, Raman Unnikrishnan, be compared with "humble statements" by other deans. Hashemi then incurred reprimands and a negative evaluation being placed in his personnel file.
Affirming dismissal of Hashemi's action by District Judge John A. Kronstadt of the Central District of California, a three-judge panel said in a memorandum opinion that retaliation based on the memo to colleagues would be actionable only if the communique was of "relevance to the public's evaluation of the performance of governmental agencies."
Not Constitutionally Protected
The opinion declares: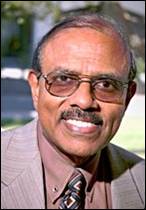 RAMAN UNNIKRISHNAN
Professor
"The crux of the memorandum is Plaintiff's grievance with the Dean. In context, the mere mention of why student enrollment increased, as part of Hashemi's personal critique of the Dean's competence or behavior, does not alter the main message of the memorandum, which was to disparage the Dean in the eyes of his colleagues. Thus, the memorandum is not a matter of public concern and is not constitutionally protected."
Kronstadt should have granted leave to amend, Hashemi argued, to permit him to quote Unnikrishnan's "megalomanic statements." That would have been pointless, the opinion says, because it would "not change the conclusion that the content of the memorandum concerns an internal grievance and does not substantially involve matters of public concern."
Hashemi also claimed that he suffered emotional distress based on the negative comments about him. The comments, the judges said, did not meet the standard of being "so extreme as to exceed all bounds of that usually tolerated in a civilized community."
The case is Hashemi v. Unnikrishnan, No. 16-56000.
Unnikrishnan was dean from 2001-16. He is now a professor.
Hashemi also remains in the department as a professor. He has been a member of the faculty since 1983.
Unrelated Lawsuit
In an unrelated action against Cal State Fullerton, brought in 2016, a former student claimed he was denied a master's degree in electrical engineering based on having failed to complete two required courses—but that the courses had not been taught since 2011.
In the complaint, plaintiff John Paul Coe placed the blame on Unnikrishnan who, he alleged, "has a deliberate wrongful intent to harm, vex, and annoy" based on Hashemi being his faculty adviser.
According to a column in the Orange County Weekly, the complaint sets forth that Hashemi had become "openly and continuously opposed to the upper administration" ever since Unnikrishnan told him he wanted clear out some "f—ing Jews" out of the department.
The complaint quotes a 2013 letter from Hashemi to campus officials saying that cancellation of the two required courses was "unconscionable," commenting that the "failure to provide any rationality for the cancelation of these courses leaves no doubt in my mind that these courses have been cancelled to retaliate against me since I have been exposing the anti-Semitism, ethnocentrism, racism and cronyism...in our College."
Copyright 2018, Metropolitan News Company