Monday, June 11, 2018
Page 1
Judge Howard L. Halm Slates Retirement
Has Had a 49-Year Career in Law
By a MetNews Staff Writer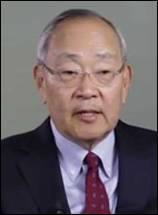 —YouTube screen grab
HOWARD L. HALM
Superior Court Judge
Los Angeles Superior Court Judge Howard L. Halm has slated an Aug. 15 retirement, after a 49-year career as a public lawyer, private lawyer, and jurist.
He said Friday his last day on the bench will be Aug. 3.
"I know for sure that I'll be traveling and spending more time with my family in retirement," he said of his plans. " However, in addition, I am considering either assigned or private judging."
Halm was appointed in 2009 by then-Gov. Arnold Schwarzenegger. He had been a partner in the law firm of Wilson, Elser, Moskowitz, Edelman & Dicker since 2000.
For a quarter of a century before that, he was with the firm that became known as Breidenbach, Buckley, Huchting, Halm & Hamblet, with the lawyer rising from an associate to a name partner.
Other Judicial Alumni
That firm proved to be a springboard to judgeships. The "Buckley" in its name is Los Angeles Superior Court Presiding Judge Daniel J. Buckley.
The firm, through the years, has been known by various names, including Breidenbach, Swainston, Crispo & Way; the "Crispo" is Lawrence W. Crispo, who served on the Los Angeles Superior Court from 1994-2004, and is now a private judge.
Another partner in the firm, William F. Rylaarsdam, served on the Los Angeles Superior Court and the Orange Superior Court prior to a stint from 1995-2016 on Div. Three of the Fourth District Court of Appeal.
Halm's Background
Before joining the Breidenbach firm, Halm was, for six years, a deputy attorney general.
He earned his law degree at the University of San Diego School of Law in 1968.
Looking back, Halm said:
"My fondest recollections are my interactions with my great supervising judges Ana Maria Luna (Downey), Yvonne Sanchez and Maggie Bernal (Norwalk), Mary Thornton House, Kevin Brazile and Debre Weintraub (Mosk).
"I also have fond recollections of the many things I learned about the law which were outside my lawyer practice area. Lastly, I'll enjoy, fondly, my recollections of the many discussions I've had with the best group of smart, helpful and collegial colleagues."
Copyright 2018, Metropolitan News Company