Tuesday, July 24, 2017
Page 3
Judge Groman to Receive Judicial Councilís Distinguished Service Award
By a MetNews Staff Writer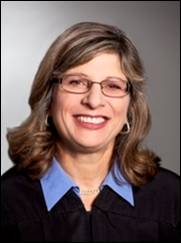 DONNA GROMAN
Los Angeles Superior Court
Los Angeles Superior Court Judge Donna Groman will received one of three Distinguished Service Awards this year to be conferred by the Judicial Council of California.
A spokesperson said yesterday the awards will be presented at the Judicial Council offices in San Francisco on Sept. 20.
Also to be recognized with Distinguished Service Awards are Richard Feldstein, court executive officer of Napa Superior Court, and retired San Diego Deputy Public Defender Steve Binder, founder of the nationís first homeless court.
Groman was elected judge in 2004, after being appointed as a referee to the Superior Court in 1997 and elevated to commissioner shortly after.
She currently presides over the mental health court. Prior to that role, she was supervising judge of the Los Angeles Juvenile Courtís Delinquency Division, where she was responsible for reforms to the handling of school discipline and truancy.
Before becoming a commissioner, Groman was a founder of Groman & Beckloff in 1994. She also worked for the Law Offices of Jo Kaplan, and as a solo practitioner for 10 years after graduating law school, specializing in juvenile, custody, and appellate work.
Groman also served in the United States Naval Reserve from 1988 to 2000, attaining the rank of lieutenant. She earned her law degree from American University in Washington, D.C. in 1979.
Copyright 2018, Metropolitan News Company