Thursday, July 26, 2018
Page 3
Ninth Circuit:
Trump's Utterances Didn't Require Voir Dire Queries on Bias
Majority Says 2016 Campaign Statements Against Illegal Immigration Did Not Entitle Man on Trial for Attempted Illegal Reentry Into U.S. From Mexico to Question Venire Members as to Ethnic Prejudices
By a MetNews Staff Writer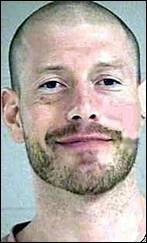 HERMINIO GARCIA-CARILLO
Appellant
A District Court judge did not abuse his discretion in the case of a man who was on trial for attempted unlawful reentry into the United States from Mexico—shortly after the 2016 presidential election, in which the successful candidate, Donald Trump, voiced strong opposition to illegal immigration—by declining to question prospective jurors as to any ethnic prejudices, the Ninth U.S. Circuit Court of Appeals has ruled.
The 2-1 memorandum opinion affirming the conviction of Herminio Garcia-Carillo, filed Tuesday, was signed by Ninth Circuit Judge Michelle T. Friedland and Senior Third Circuit Judge D. Michael Fisher, sitting by designation. Ninth Circuit Judge Paul J. Watford wrote an adamant vigorous dissent.
Friedland and Watford are both Democrats, appointed by President Barack Obama, and Fisher is a Republican, chosen by President George W. Bush.
The Ninth Circuit's 2012 decision in United States v. Anekwu was cited by Friedland. There, a Nigerian national was charged with fraud of the same sort that other Nigerians, according to news reports, had been perpetrating.
The circuit court, in an opinion by Judge N. Randy Smith, said there was no error in the judge having disallowed attorney-conducted voir dire in Anekwu's case or in declining to ask questions proposed by the defendant's lawyer as to possible biases.
Indistinguishable From Precedent
Tuesday's majority opinion says:
"The fact that a successful presidential candidate made derogatory remarks about Mexican immigrants during the campaign does not, on its own, demonstrate that the population at large is prejudiced against such individuals. And, as in Anekwu…, the jurors individually informed the district court that they could be fair and impartial—here, these assurances were given after the district court stressed that anyone who could not 'fairly listen to the facts' in 'a criminal immigration case,' or whose 'strong feelings' about immigration prevented them from following the law, should not sit on the jury. Without some affirmative indication that members of the jury pool might have harbored prejudice against Mexican immigrants, this case cannot be distinguished from our decision in Anekwu."
The majority opinion adds that "injecting the subject of race into voir dire is far from costless," explaining that jurors might infer from such questioning that ethnicity has relevance in their determinations.
High Court Precedent
Both the majority's memorandum opinion and the dissent cite the U.S. Supreme Court's 1981 plurality decision in Rosales-Lopez v. United States. The defendant in that case was a man of Mexican descent who was charged with unlawfully bringing Mexican nationals into the United States.
Justice Byron White said in the lead opinion:
"There is no constitutional presumption of juror bias for or against members of any particular racial or ethnic groups….Only when there are more substantial indications of the likelihood of racial or ethnic prejudice affecting the jurors in a particular case does the trial court's denial of a defendant's request to examine the jurors' ability to deal impartially with this subject amount to an unconstitutional abuse of discretion."
It was held Rosales-Lopez, the Ninth Circuit's majority pointed out, that questioning of persons on a venire as to racial bias is permissible only if the matter of race is "inextricably bound up with the conduct of the trial." In the present case, the circuit judges said, "there are no special circumstances suggesting" the Rosales-Lopez standard is met.
Watford's Dissent
Watford cited Rosales-Lopez for the proposition that "[a] defendant in a federal criminal trial is entitled to ask prospective jurors about potential racial or ethnic prejudice whenever there is a "reasonable possibility" that such prejudice might influence a juror's evaluation of the evidence."
He commented:
"The 'reasonable possibility' standard is not difficult to meet. A defendant just needs to show a rational basis for thinking that race or ethnicity might factor into a prospective juror's assessment of his guilt or innocence. Here, Garcia-Carillo made that showing. He noted that the crime with which he was charged required the government to prove that he is a Mexican national who re-entered the United States illegally. His trial was set to take place on the heels of a divisive national election in which the issue of illegal immigration—particularly from Mexico—received significant attention. And, as noted, the winning candidate espoused views of Mexican immigrants that, if shared by a prospective juror, would likely be disqualifying, or at the very least relevant in deciding whether to exercise a peremptory challenge. When a successful presidential candidate embraces the view that immigrants from Mexico are rapists who bring crime and drugs into the United States, is it irrational to think that one or more members of a jury venire drawn shortly after the election might share similar views? Was it irrational for Garcia-Carillo to be concerned that some prospective jurors might view him through the lens of the stereotype embraced by then-candidate Trump?"
The case is U.S. v. Garcia-Carillo, 17-50081
Copyright 2018, Metropolitan News Company