Thursday, May 31, 2018
Page 1
C.A.: Judge Exceeded in Authority in Ordering Probationer to Stay Away From Liquor
By a MetNews Staff Writer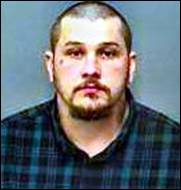 BRANDON SCOTT FISHER
Probationer
A Merced Superior Court judge exceeded her authority in ordering a probationer to become a teetotaler when the consumption of alcohol played no role in his crime, the Fifth District Court of Appeal held yesterday.
Judge Jeanne Schechter sentenced Brandon Scott Fisher—who pled no contest to one count of inflicting corporal injury on his girlfriend—to three years in prison, and suspended sentence on condition he spend 90 days in jail, with other provisos including total abstinence from consuming liquor or entering a bar.
Striking four alcohol-related conditions, yesterday's unpublished by-the-court opinion says that the Office of Attorney General "correctly concedes that appellant's crime was unrelated to alcohol, the probation conditions prohibited conduct which is not criminal absent other factors not present in this case, and the record does not support a finding that alcohol use by appellant was related to future criminality."
Schechter was appointed by Gov. Jerry Brown on Nov. 1 of last year. She had served as a court commissioner since 2012.
The case is People v. Fisher, F075416.
Copyright 2018, Metropolitan News Company