Monday, July 9, 2018
Page 3
Court of Appeal:
Administrative Law Judge Was Appropriately Fired for Conflict
By a MetNews Staff Writer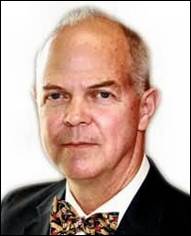 RICHARD PAUL FISHER
Attorney
A lawyer who was dismissed from his post as a State Personnel Board administrative law judge, based on working on the side for a law firm that litigated before his court, has lost a bid in the Third District Court of Appeal for reversal of a decision denying an order that he be reinstated.
The opinion, by Justice Andrea Lynn Hoch, was filed June 11 and certified for publication on Friday.
Richard Paul Fisher was appointed as an administrative law judge for the State Personnel Board ("SPB") in 2010, and took an of counsel position with the law firm of Simas & Associates in 2011. He did not inform SPB about the new position, which was discovered in 2013 after another administrative law judge was asked at a local function whether "Judge Fisher" was the same Fisher at Simas.
During Fisher's tenure as judge and while of counsel, the firm represented a CalTrans employee before the SPB. Judge Barbara Allen-Brecher was assigned to that case and shared her draft order with Fisher out of respect for his work, unaware of his dual employment.
Fisher's appeal from his dismissal was transferred to the Office of Administrative Hearings to avoid a conflict of interest, as many of the witnesses were SPB judges, and the matter was heard by Judge Jonathan Lew. He upheld the dismissal, and Fisher petitioned the Sacramento Superior Court for a writ of mandate, which Judge Christopher E. Krueger denied.
Adequate Notice
Hoch wrote:
"Most of Fisher's opening brief is devoted to arguing, in several different ways, that he must be reinstated to his position as an SPB administrative law judge because of the procedural defect that he did not receive prior notice that outside work with the Simas law firm constituted an incompatible activity. The arguments have no merit."
Fisher relied on language in Government Code §19990 instructing the California Department of Human Resources to adopt rules implementing the section, which are to "include provision for notice to employees prior to the determination of proscribed activities…"
Hoch responded:
"The opening sentence of section 19990 provides that '[a] state officer or employee shall not engage in any employment, activity, or enterprise which is clearly inconsistent, incompatible, in conflict with, or inimical to his or her duties as a state officer or employee.'…Section 19990 does not require that state employees and officers receive actual, prior notice before being disallowed from engaging in activities that are incompatible with their duties as state employees and officers."
'Incompatible Activities Statement'
In addition to the requirements of §19990, as well as §19572, the SPB had an incompatible activities statement in place which prohibited judges from activities that would interfere with their duties, bring disrepute to the SPB, or use the prestige of the position for personal gain.
There was evidence that Fisher had actual knowledge of the statement.
 "In short, Fisher was actually aware his relationship with Simas & Associates posed an ethical problem due to his continued status as an SPB administrative law judge," Hoch said, even if he "did not subjectively appreciate the wrongful nature of his employment with the Simas firm."
Hoch rejected Fisher's argument that dismissal was too harsh a penalty for his ethical violations.
The opinion also orders both Fisher and the clerk to forward a copy of it to the State Bar.
The case is Fisher v. State Personnel Board, C081957.
Fisher now works for Goyette & Associates, Inc., a law firm in Gold River, located in Sacramento County.
Copyright 2018, Metropolitan News Company