Wednesday, January 31, 2018
Page 1
Judge Christine Ewell to Retire, Creating Sixth Open Seat
Third Candidate Emerges in an Election Season Getting Off to Sluggish Start
By a MetNews Staff Writer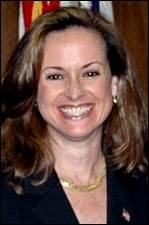 CHRISTINE EWELL
Superior Court Judge
Los Angeles Superior Court Judge Christine C. Ewell has slated a March 8 retirement, which will create an open seat in the June 5 election—the sixth to be identified—and a third candidate, Sydne Jane Michel, yesterday emerged.
Ewell, who occupies the seat to be designated in the ballot as No. 113, has been on the bench for less than eight years. She was appointed by then-Gov. Arnold Schwarzenegger on June 30, 2010.
Other judges who are believed not to be running, and their office numbers, are C.H. Rehm Jr. , No. 16, who has already vacated his chambers; Roy Paul, No. 4; Donna Goldstein, No. 67; March G. Nelson Sr., whose retirement date has not been set; and William Willet, No. 146, who refuses to respond to inquiries but, according to colleagues, has said he will not seek reelection.
City Prosecutor
It is Willet's seat for which Michel, a senior deputy city prosecutor for the cities of Redondo Beach and Hermosa Beach, took out a declaration of intent. Los Angeles Deputy District Attorney Alfred Coletta has taken out a declaration of an intent to run for Office No. 4 and former Los Angeles Deputy City Attorney Onica Cole has filed a declaration of intent to seek Office No. 67.
They are the only candidates to emerge as of mid-day yesterday. There are generally more aspirants than that for judicial office showing up at the Registrar-Recorder's Office in Norwalk in the initial days of the political season.
The period for taking out papers began Monday and ends Feb. 7, except that where an incumbent who is up for election does not file a declaration of intent to run, there is a five-day extension to sign up as a contender for that judge's office.
Assistant U.S. Attorney David DeJute is the only other known prospective candidate.
Richman's Trial
Ewell gained wide attention in 2014 when she presided over the misdemeanor battery trial of Los Angeles Superior Court Judge Craig Richman, who allegedly shoved a woman after she threw a bag of dog feces into his car, came onto his property shouting obscenities at him, and pushed him.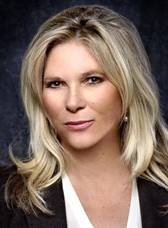 SYDNE JANE MICHEL
Superior Court candidate
After Richman testified that he tried to defuse the matter by representing that he was a policeman, the Office of City Attorney sought leave to add a charge of impersonating a law enforcement officer. Ewell denied the motion, finding it would unduly prejudice the defendant.
"I do think had the amendment been made earlier, the defendant may have conducted a very different defense," she explained.
Richman was acquitted.
In 2016, she dismissed a misdemeanor "hit and run" charge against singer Chris Brown based on a "civil compromise" having been reached with the victim of a collision.
Judge's Background
Ewell received her law degree from Harvard University in 1986.
She was an associate attorney at Vinson & Elkins in Houston from 1986-90, joining the U.S. Attorney's Office in the Southern District of Texas in 1990.
Ewell was an attorney in the law firm of O'Melveny and Myers LLP from 1997-2000, served as special assistant to then-U.S. attorney Debra Yang of the Central District of California from 2002-04, and worked in the U.S. Attorney's Office from 2004 until her 2010 appointment to the bench, heading the office's Criminal Division from 2007-10.
Loyola Graduate
Michel graduated, with honors, from Loyola Law School in 1995, and was admitted to the State Bar that year.
For more than 10 years, she worked at the law firm of Kirkland & Ellis LLP, working her way up to being a partner there. She was chair of its pro bono program.
Like Coletta and Cole, she is represented by political consultant David Gould.
Copyright 2018, Metropolitan News Company