Tuesday, February 6, 2018
Page 1
Judge Marmaro Won't Seek Reelection, Creating Eighth Open Seat
Candidate Files for Office Now Held by Judge Nelson, Who Plans to Retire
By a MetNews Staff Writer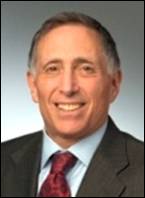 MARC MARMARO
Los Angeles Superior Court Judge
Los Angeles Superior Court Judge Marc Marmaro said yesterday he will not seek reelection after serving just one full term on the bench, creating the eighth open seat for a judgeship on the June 5 primary election ballot.
There is a single candidate for each of the seven open seats that had previously been identified. The latest contender to stake out one of those seats is Senior Deputy Los Angeles County Counsel Catana Rene Gilbertson, who yesterday filed a declaration of intent to run for Office No. 71, currently held by Judge Mark G. Nelson, who plans to retire later this month.
Marmaro, who has opted not to seek reelection to Office No. 20, was appointed to the Los Angeles Superior Court in 2010 by then-Gov. Arnold Schwarzenegger. He joins Judges Christine C. Ewell, Donna Goldstein, Roy Paul Jr., C.H. Rehm, William Willet, Philip K. Mautino and Nelson in indicating a decision not to run.
Four other judges had not filed declarations of intent to run as of late yesterday afternoon. They are Henry T. Barela, Karen Ackerson Gauff, Robert J. Higa, and Deborah L. Sanchez.
If a judge does not file a declaration by 5 p.m. tomorrow, there is an automatic five-day extension under which candidates other than the judge may enter the race.
Founder of Firm
Marmaro, a founding partner of the law firm Jeffer Mangels Butler & Marmaro LLP (now Jeffer Mangels Butler & Mitchell LLP), received his law degree from the New York University School of Law in 1972. He began his career as a law clerk for Third U.S, Circuit Court of Appeals Judge John J. Gibbons from 1972-73.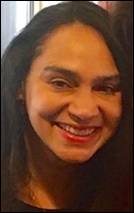 CATANA RENE GILBERSTON
Los Angeles Senior Deputy County Counsel
He was also an associate for Debevoise & Plimpton from 1973-75, and from 1975-78, Marmaro served as an assistant U.S. attorney for the Southern District of New York.
In 1979, he was admitted to the State Bar of California.
The judge commented yesterday:
"My tenure on the court has been very rewarding and I've had the privilege of handling a number of interesting and challenging matters. I've also had the chance to work with wonderful and talented colleagues.
"At this point, I am not prepared to commit to serve into a new six year term and it seemed like the right time to make a decision.
"I do intend to remain active in the legal profession, but will wait until I retire from the court to comment further."
Juvenile Law Background
Gilbertson has worked in the Office of the County Counsel since 1999 with a focus in juvenile law. She has also worked periodically as a legal advisor to the Sheriff's Department and as an advisor to the Executive Office of the Board of Supervisors.
She began her legal career as a staff attorney at The Alliance for Children's Rights, an advocacy group for impoverished and abused youth in Los Angeles. She became its interim executive director in 1995, and in 1996, began representing children in juvenile dependency cases at the Children's Law Center Los Angeles, formerly known as Dependency Court Legal Services.
She received her bachelor's degree from Wake Forest University in 1989 before earning her law degree from the same school three years later in 1992. She was admitted to the State Bar of California in 1994.
Other Candidates
Others who have filed declarations of intent to seek open seats, and the offices they seek, are Deputy District Attorney Tony J. Cho, No. 60; former Deputy Los Angeles City Attorney Onica Valle Cole, No. 67; Deputy District Attorney Alfred Coletta, No. 4; Deputy Los Angeles City Attorney Patricia Ann Hunter, No. 16; Sydne Jane Michel, senior deputy city prosecutor for the cities of Redondo Beach and Hermosa Beach, 146; Deputy Los Angeles City Attorney Matthew Schonbrun, No. 113.
Known to be contemplating candidacies for open seats are Assistant U.S. Attorney David DeJute of the Central District of California, Deputy District Attorney David Berger, and private practitioners Michael Ribons and David Diamond.
Cho, Cole, Coletta, Gilbertson, and Michel are presented by political consultant David Gould, as are Berger and Ribons. DeJute is being advised by Cerrell Associates, Inc.
In addition to candidates for open seats, one judge—Malcolm Mackey—has drawn an election challenge. Employment lawyer Anthony Lewis has filed a declaration of intent to seek Mackey's Office No. 63.
Copyright 2018, Metropolitan News Company