Monday, January 5, 2018
Page 1
Judge Mackey Draws Election Challenger
Judge Mautino Won't Seek Reelection, Creating Open Seat; Judge Higa Says He's Uncertain If He'll Run; Deputy D.A., Two Deputy City Attorneys Enter Races
By a MetNews Staff Writer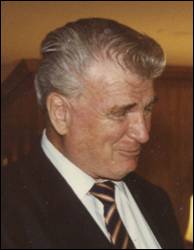 MALCOLM MACKEY
Superior Court Judge
Veteran Los Angeles Superior Court Judge Malcolm Mackey on Friday drew a challenger in the June 5 primary election.
Woodland Hills attorney Anthony Lewis filed a declaration of intent to run for Office No. 63, the number assigned by the Registrar-Recorder's Office to the seat held by Mackey.
In other election developments, Los Angeles Superior Court Judge Philip K. Mautino said Friday he will not seek reelection, creating a seventh open seat, and Deputy District Attorney Tony J. Cho and two deputy Los Angeles city attorneys, Patricia Ann Hunter and Matthew Schonbrun, have taken out declarations of intent to run for open seats.
Mackey, 88, was elected to the Superior Court in 1988. He previously sat on the Los Angeles Municipal Court, to which was elected in 1978, serving as presiding judge in 1985 and 1986.
The judge received his law degree from Southwestern in 1959 and was admitted that year to the State Bar. As a lawyer, he appeared on several episodes of television shows such as "Divorce Court" with mock court proceedings.
He was president of the Lawyers Club in 1977-78.
Doesn't Know Challenger
Mackey related he does not recall Lewis having appeared in his courtroom and remarked:
"I know nothing about him."
He said of the challenge:
"I have to take it seriously. I want to get some slates and endorsements.
"I plan an aggressive campaign to keep my seat."
Lewis is an employment law attorney who received his law degree from Northwestern University School of Law in 1999 and was admitted to the State Bar of California in 2005, after being admitted in Illinois and Florida.
His firm's website describes him as "an aggressive trial lawyer" who "has represented clients (ranging from individuals to Fortune 100 companies) in hundreds of employment law matters in over 22 states, China, Canada, the United Kingdom, and the Netherlands."
Lewis declined to comment on his reasons for challenging Mackey. He said in an email:
"I am not yet officially a candidate. I have filed a declaration of intention, but the nomination period, in which makes candidacies become official, is not yet open.
"I will be responding to press inquires [sic] after filing my nominating papers, and I will look forward to hearing from you then."
Mautino Not Running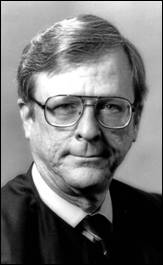 PHILIP MAUTINO
Superior Court Judge
Mautino said Friday:
"I will not be running for reelection and will most likely serve out my term."
There are now seven identified open seats.
Judge Robert J. Higa said he is "debating" whether to run, and might just serve out his term and end his judicial career there, in January 2019.
Mautino has been a judge since his appointment to the Cerritos Municipal Court on Jan. 22, 1993. He had been a sole practitioner in Whittier for the previous 10 years, and was in practice since 1967.
He received his law degree from USC in 1966.
Mautino, as presiding judge of the Cerritos Municipal Court, in January 1994 instituted the then-novel practice of lending jurors anonymity for security reasons. The Los Angeles Times quoted him as saying:
"We think a lot of people are afraid to serve on juries. Jurors can feel intimidated even when there isn't an actual threat. I think people would be more relaxed and willing to serve if [anonymity] was used in more courts."
The practice was also adopted by the Downey Municipal Court, Its presiding judge was J.D. Lord, who was also to become a Superior Court judge.
Los Angeles Superior Court Judge Robert L. Roberson (since deceased) ordered Mautino and Lord to reveal jurors' names, and the judges appealed. The Court of Appeal for this district dismissed the appeal, declaring in an order that municipal court judges had no standing to contest superior court orders.
Their efforts eventually led to legislation providing for anonymity.
Pushed for Unification
Mautino, as chair of the Presiding Judges Assn. for Los Angeles County Municipal Courts in 19990, was a vocal advocate of court unification, which occurred in Los Angeles County in 2000, resulting in his elevation to the Superior Court.
Higa was appointed to the Los Angeles Superior Court on March 11, 1980, having served on the Los Angeles Municipal Court, through appointment, since Jan, 23, 1978. He had been a deputy district attorney and, before that, a deputy public defender.
His law degree is from UCLA.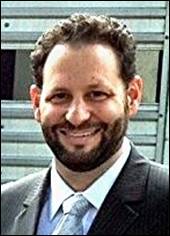 MATTHEW SCHONBRUN
Deputy Los Angeles City Attorney
Cho on Friday declared his candidacy for Mautino's Office No. 60. Hunter is seeking Office No. 16, presently held by Judge C.H. Rehm Jr., and Schonbrun, an unsuccessful contender for election to a judgeship six years ago, wants to succeed Judge Christine C. Ewell as the holder of Office No. 113.
Cho, a grade III deputy, was admitted to the State Bar in 2001. His law degree is from George Washington University Law School.
Hunter, who gained her law license in 1987, graduated from Loyola Law School.
Schonbrun, a California lawyer since 2002, has a law degree from Thomas M. Cooley Law School in Lansing, Michigan.
According to a statement from his campaign:
"Matthew has handled thousands of criminal cases over the past 16 years and has tried approximately 70 jury trials to verdict. Matthew has tried cases ranging from petty theft to vehicular manslaughter and continues to regularly try cases and run a criminal courtroom's busy calendar."
The statement notes:
"Given his knowledge gained from running a campaign in the past, Matthew has not retained a consultant for this race."
Other open seats are those now held by Judges Roy Paul, No. 4; Donna Goldstein, No. 67; Mark G. Nelson Sr., No. 71; and William Willet, No. 146.
Los Angeles Deputy District Attorney Alfred Coletta has taken out and filed a declaration of intent to run for Office No. 4; former Los Angeles Deputy City Attorney Onica Valle Cole has taken out and filed that paper for Office No. 67; and Sydne Jane Michel, senior deputy city prosecutor for the cities of Redondo Beach and Hermosa Beach, has taken out a declaration to run for Office No. 146.
The only open seat which has attracted no candidate, as of 5 p.m. on Friday, is Nelson's Office No. 71.
The deadline for filing declarations of intention to run is Wednesday. However, where an incumbent who is up for election does not file such a declaration, there is a five-day extension period during which additional candidates may hop in the race.
The period for filing nominating papers is Feb. 12 to March 9, again with a five-day extension where a judge has filed a declaration but has not filed nominating papers.
Copyright 2018, Metropolitan News Company