Thursday, February 8, 2018
Page 1
Newly Appointed Judge Escalante Draws Election Challenge
Judges Higa, Barela Won't Seek Reelection; Five Additional Candidates Pursue Open Seats
By SEAN P. THOMAS, Staff Writer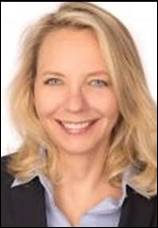 KRISTIN S. ESCALANTE
Los Angeles Superior Court Judge
Newly appointed Los Angeles Superior Court Judge Kristin S. Escalante drew a challenge yesterday, becoming the second member of her court whose name will be on the June 5 ballot along with that of a rival.
California Department of Social Services Administrative Law Judge Klint James McKay filed a declaration of intent to run for Escalante's Office No. 94, the number assigned to Escalante's seat by the Registrar-Recorder's Office.
McKay joins Woodland Hills Attorney Anthony Lewis in an attempt to unseat a judge. Lewis filed a declaration of intent on Friday to seek veteran Judge Malcolm Mackey's Office No. 63.
In other election developments Los Angeles Superior Court Judges Robert J. Higa, who holds Office No. 126, and Henry T. Barela, occupying Office No. 118, opted not to seek reelection, bringing the number of open judge seats to 10.
Other judges not seeking reelection are Phillip K. Mautino, Office No. 60; Donna Goldstein, No. 67; Mark G. Nelson, No. 71; Christine Ewell, No. 113; Marc Marmaro, No. 20; Roy Paul, No. 4; C.H. Rehm, No. 16 and William Willett.
Five Deputy D.A.s
Five deputy district attorneys, David Berger, Stephen Schreiner, Hubert S. Yun, Emily Spear and Troy Davis filed declarations to run yesterday—Berger for Office No. 126, Davis for Office No. 118, Yun for Office No. 16 and Schreiner for Office No. 113—boosting the number of potential candidates to 20.
Spear filed declarations for two seats, Office No. 146 and Office No. 118. She will have to pick one seat when filing nominating papers.
'Forced' Into It
McKay on Dec. 14 took out petitions on which to gather signatures in lieu of filing fees. in connection with six seats. He said yesterday that he was "forced" into challenging Escalante after each of those seats was filled Dec, 22 by Gov. Jerry Brown.
"I didn't have any choice but to run against someone," McKay said.
One of the Christmastime appointees was Escalante, a Securities Exchange Commission senior trial counsel.
"From my perspective, I have a lot to offer," McKay said. "That does not mean that she does not have a lot to offer, but I at least want to have people make the choice."
McKay was a founding partner of McKay & Meyer LLP, where he became a deputy attorney general in 2006. In 2014, he joined the Affordable Care Act Bureau of the California Department of Social Services as an administrative law judge.
The candidate attended the University of Michigan before receiving his law degree from Wayne State University Law School. He was admitted to the State Bar of California in 1985.
Before going to work for the SEC in 2014, Escalante was a partner at Manatt Phelps and Phillips LLP from 2011-14 and a partner at Munger Tolles and Olson LLP from 2002-11. Her law degree is from the University of Southern California.
The judge could not be reached for comment yesterday.
Repeat Candidates
Berger, Schreiner and Yun previously ran for judgeships, unsuccessfully.
A career prosecutor with over 20 years of experience dealing with violent crime in Los Angeles, Berger lost an election bid for Office No. 158, despite endorsements from both the Los Angeles Times and the MetNews. Ultimately, the seat was won by Judge Kim Nguyen.
His website reads:
"I believe 2018 is my year to fulfill my dream and continue my career in public service in the best way possible; as Judge of the Los Angeles Superior Court."
Schreiner lost a bid for Office No. 11 to Judge Debra Archuleta that same year. In 2014, Schreiner failed in his pursuit for Office No. 87 in the June primary, losing to Andrew M. Stein and eventual winner Judge Tom Griego.
Schreiner has close to 30 years of experience in the Los Angeles District Attorney's Office, having tried over 200 felony jury trials and prosecuting over 75 murder trials.
Yun failed to earn the necessary votes for Office No. 84 in the 2016 primary elections. Since 2006, Yun has worked in the Los Angeles District Attorney's Office, and since 2012, has worked in the office's hardcore gang division.
Berger, Yun and Davis are all Loyola Law School graduates. Berger was admitted to the State Bar of California in 1997; Yun in 2003 and Davis in 2007.
Schreiner was admitted to the State Bar of California in 1986 after receiving his law degree from the University of Santa Clara School of Law.
Assistant U.S. Attorney David DeJute of the Central District of California, private practitioner Michael Ribons and attorney David Diamond are expected to become candidates.
Yesterday at 5 p.m. was the deadline for challenging a judge (other than as a write-in candidate). However, for offices where the sitting judges did not file paperwork by the 5 p.m. deadline, potential candidates are granted a five-day extension.
Candidates Listed
As of the end of the day yesterday, here was the lineup of candidates:
Office No. 4: Deputy District Attorney Alfred A. Coletta
Office No. 16: Deputy Los Angeles City Attorney Patricia (Patti) Hunter
Office No. 20: Deputy District Attorney Wendy Segall
Office No. 60: Deputy District Attorney Tony J. Cho, Deputy Public Defender Holly L. Hancock
Office No. 63: Woodland Hills employment attorney Anthony Lewis, Los Angeles Superior Court Judge Malcolm Mackey
Office No. 67: Former Los Angeles Deputy City Attorney Onica Valle Cole, Deputy District Attorney Dennis Vincent
Office No. 71: Los Angeles Superior Court Commissioner Danielle R. A. Gibbons, Senior Deputy Los Angeles County Counsel Catana Rene Gilbertson
Office No. 94: Los Angeles Superior Court Judge Kristin S. Escalante, Administrative Law Judge Klint James Mckay
Office No. 113: Deputy District Attorney Javier Perez, Deputy Los Angeles City Attorney Matthew Schonbrun, Deputy District Attorney Steven Schreiner
Office No. 118: Deputy District Attorney Troy Davis, Deputy District Attorney Emily Theresa Spear
Office No. 126: Deputy District Attorney David A. Berger
Office No. 146: Sydne Jane Michel, senior deputy city prosecutor for the cities of Redondo Beach and Hermosa Beach, Deputy District Attorney Emily Theresa Spear
Copyright 2018, Metropolitan News Company