Tuesday, April 10, 2018
Page 1
Judge Czuleger to Teach in Albania Under Fulbright Specialist Grant
By a MetNews Staff Writer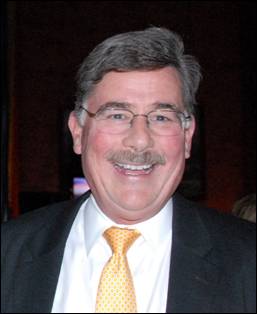 STEPHEN J. CZULEGER
Superior Court Judge
Los Angeles Superior Court Judge J. Stephen Czuleger will teach in Albania next month under the Fulbright Specialist Program, it will be announced today by the U.S. Department of State and the J. William Fulbright Foreign Scholarship Board.
According to the announcement:
"Judge Czuleger will complete a project at University Aleksander Moisiu and School of Magistrates in Albania that aims to support the next generation of Albania's justice system through presentations to undergraduate and graduate law students, as well as Albanian Judges, to advance their analysis of the foundational principles of international law and through meetings and discussions with Albanian faculty, judges and prosecutors."
It explains:
"Recipients of Fulbright Specialist awards are selected on the basis of academic and professional achievement, demonstrated leadership in their field, and their potential to foster long-term cooperation between institutions in the U.S. and abroad.
"The Fulbright Program is the flagship international educational exchange program sponsored by the U.S. government and is designed to build lasting connections between the people of the United States and the people of other countries. The Fulbright Program is funded through an annual appropriation made by the U.S. Congress to the U.S. Department of State. Participating governments and host institutions, corporations, and foundations around the world also provide direct and indirect support to the Program, which operates in over 160 countries worldwide."
Czuleger, a past presiding judge of his court, taught in Albania at Tirana University under the Fulbright program in 2014.
He was first introduced to Albania in 2011 when he and his wife, mystery writer Rebecca Forster, visited one of their two sons, Eric Czuleger, who was a Peace Corps volunteer there, teaching English. This will be Czuleger's fourth visit to the nation, located on the Balkan Peninsula.
Copyright 2018, Metropolitan News Company