Thursday, November 1, 2018
Page 1
Circuit Judge Bea Distances Himself From Advice by Majority to Prison Officials
By a MetNews Staff Writer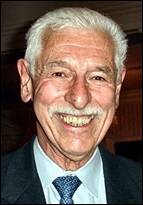 CARLOS T. BEA
Ninth Circuit Judge
Ninth U.S. Circuit Court of Appeals Judge Carlos T. Bea, in a concurring opinion, yesterday gently accused a colleague on the court and a visiting jurist of needlessly meddling in prison affairs by suggesting changes in procedures.
Bea agreed with affirmance of the dismissal of a prisoner's civil rights action based on his failure to exhaust administrative remedies, but disassociated himself from comments, in two footnotes, by the majority—comprised of Circuit Judge Mary H. Murguia and District Court Judge Alan Soto of the District of Arizona, sitting by designation.
The appellant, Larry William Cortinas, contended his administrative appeal was improperly cancelled based a notion he had refused to submit to a mandatory interview, insisting he was offered no opportunity to be interviewed, and asserting he did not appeal the cancellation because he was not told how to do so. An advisement was sent to him by mail, but he disclaimed having received it.
"[T]here is sufficient evidence in the record to suggest that Cortinas received adequate notice of the appeals options and therefore that this remedy was available to him," the opinion says.
Majority's Suggestions
Murguia and Soto observed that it was unclear "why there is not a procedure in place to document a prisoner's refusal to participate" in an interview "such as a signature on a form."
They remarked that the cancellation of inmate's administrative appeal "could have been avoided if some simple procedures were put in place."
The judges said, with respect to Cortinas's insistence that he did not receive the advisement as to how to appeal the cancellation:
"It seems as though prisons could avoid this issue by implementing simple policies to better ensure that prisoners receive all necessary correspondence related to their appeals. For example, in this case, defendants would not have needed to rely on such evidence if the prison asked prisoners to sign for their letters with a confirmation of attachment or number of pages."
Concurring Opinion
Bea commented:
"Would it be beneficial for prisoners to sign when refusing an interview? Would it help if the Department of Corrections required prisoners to sign for every document, confirm the number of pages received, and upload that to the Inmate/Parolee Appeals Tracking System? Perhaps. But perhaps there are valid reasons for not instituting such a system, based on considerations of cost, prison safety, or administrative practice. Prison administration is an area in which we lack expertise."
Citing the 1973 opinion in San Antonio Independent School District v. Rodriguez, Bea said:
"To paraphrase the Supreme Court's guidance in the educational context, given our 'lack of specialized knowledge and experience,' the 'judiciary is well advised to refrain' from opining on such matters."
The case is Cortinas v. Portillo, 15-17174.
Copyright 2018, Metropolitan News Company