Friday, September 7, 2018
Page 3
Court of Appeal:
Injuries From Beating Required Relief From Default
Decision Reverses Judge Who Found Woman Was Not Incapacitated Given That She Was Handling Other Litigation, as a Pro Per, While Neglecting to File Answer
By a MetNews Staff Writer
The Court of Appeal for this district has reversed a $2.5 million default judgment against a self-represented woman who sought relief from default on the last day of the six-month period for doing so, claiming she was entitled to mount a defense because her injuries from a beating by her then-husband had hindered her ability to respond to the complaint.
Writing for Div. One, Presiding Justice Frances Rothschild said that Los Angeles Superior Court Judge Rafael A. Ongkeko erred in discounting the claim of the defendant, producer/composer Sherry Hackney, Cade that health problems had inhibited her ability to attend to legal matters. He took note that she had handled other litigation during the time between the entry of default and her motion for relief.
The opinion, filed Wednesday, was not certified for publication.
Sequence of Events
This sequence of events occurred:
Jan. 30, 2014: a complaint was filed against Cade in Los Angeles Superior Court by DACM Project Management, Inc. and Deborah Duggan, alleging libel slander, electronic eavesdropping, and other torts.
March 3, 2014: the beating took place.
March 6, 2014: Cade filed an anti-SLAPP motion.
May 2, 2014: Cade's anti-SLAPP motion was denied and the defendant was directed to file a responsive pleading.
May 23, 2014: The plaintiffs granted Cade's for an extension to June 13 to respond,
June 25, 2014: At a case management conference, the plaintiffs' lawyer noted to no response had been received and entry of default would be sought.
Sept. 10, 2014: Default was entered.
September 2014: The defendant learned her health insurance had been cancelled and she began skipping some medications.
March 10, 2015: Cade filed a motion pursuant to Code of Civil Procedure §473(b), based on "mistake, inadvertence, surprise or excusable neglect."
April 21, 2015: Ongkeko denied the motion.
Ongkeko's Discussion
The judge said, in a written ruling that injuries Cade incurred in the beating did not prevent her from engaging in "various litigation activities in a family law case and the related case brought against her by DACM for fraudulent transfer." Ongkeko went on to declare:
"Cade claims she was unable to defend herself due to her injuries, but it is not disputed that she was actively litigating this and other cases during the time she had to file an answer, including the extension of time. Based on her declaration, which is not reliably clear in detail, dates, or causal effect on her default, her health problems did not begin to impact her ability to litigate until late summer of 2014. At the hearing, Cade conceded that waiting to file this motion until the six-month deadline was a conscious decision, knowing it would be harder to get relief after the six-month date. The court finds that moving party has not demonstrated mistake, inadvertence, surprise, or excusable neglect."
The judge also noted that Cade had failed to attach to her motion a copy of her proposed answer.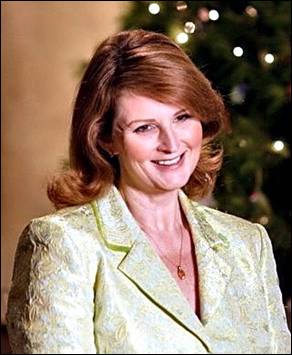 SHERRY HACKNEY CADE
Producer/Composer
Rothschild's Opinion
Litigants who are in pro per "are generally bound by the same rules as other litigants," Rothschild recited, but said that "the court may consider the party's lack of representation," remarking:
"Here, where it appears that defendant herself, not counsel, was dealing with the various litigation matters facing her, such consideration is appropriate."
She also wrote:
"The defendant's litigation activity apparently suggested to the trial court that defendant's health issues were not so debilitating that she was still able to actively litigate, and thus did not excuse her failure to answer in this case. Defendant's active litigation in propria persona on three pending matters while dealing with physical injuries and other health issues, however, also suggests that the cumulative effect and burden made it more likely that she would make a mistake or neglect a filing date….
"As defendant contends, just because she 'was capable of engaging in some litigation,' does not mean that she was 'capable of fulfilling all required tasks during the time period.' Although the court's interpretation of defendant's litigation activity is plausible, so is the alternative explanation. In the context of a motion for relief from default and in light of the strong policy favoring trial on the merits, the court should have resolved doubts on this point in favor of granting defendant relief from default."
Injury to Arm
That policy, Rothschild said, should have "shaped the court's interpretation of defendant's declaration as to the timing of her health problems." She alluded to an injury to Cade's arm, and commented that this "apparently required her to wear a sling, which affected her ability to defend against the lawsuits."
The presiding justice found Cade's failure to attach a copy of her proposed answer to her motion to be of little significance since it appeared that she had a copy with her on the day of the hearing on her motion. However, she added, "to ensure that there is no further delay in filing the answer, our reversal of the judgment is conditioned upon defendant's prompt filing of her answer."
However, the opinion specifies that the time for filing a pleading—10 days—will not be triggered until the trial court provides notice to Cade to respond to the complaint. The remittitur is due to be issued Nov. 5.
The case is DACM Project Management, Inc. v. Cade, B276814.
John L. Dodd and Benjamin Ekenes of John L. Dodd & Associates in Tustin represented Cade, and Richard A. Grossman of Simi Valley acted for the plaintiffs.
Previous Decision
Rothschild also authored the Feb. 28 unpublished opinion which affirmed DACM's judgment, in a separate case, against Sherry Cade and her former husband, Alan Cade. DACM succeeded in that litigation in persuading Ongkeko to set aside as fraudulent Alan Cade's transfer to Sherry Cade of his community interest in their La Cañada home.
DACM had fired Alan Cade after it ascertained that he had stolen $505,000 from it. It sued and he signed a confession of judgment.
Prior to his doing so, Rothschild recounted, the Cades "began 'scheming' how to avoid paying the DACM judgment," and "decided on getting divorced and transferring the property" to Sherry Cade in the course of dividing the property.
Only Sherry Cade appealed from the judgment in favor of DACM. She argued on appeal that the confession of judgment was void and that Ongkeko should have given preclusive effect to Los Angeles Superior Court Judge Patrick A. Cathcart's order in the divorce case approving the transfer.
Rothschild said that Sherry Cade had not raised the issue of the validity of the confession of judgment in the trial court and could not do so on appeal, and pointed out that Cathcart only found the transfer valid as to the spouses and expressly noted he was "not going to make any ruling on what the effect is as to third parties."
The California Supreme Court on May 9 denied a petition for review.
Copyright 2018, Metropolitan News Company