Friday, January 5, 2018
Page 1
Ninth Circuit:
Lawyer Who Abandoned Client Not Liable for Damages
Panel Affirms District Judge Who Said That Even if the Attorney Had Filed an Opening Brief In Earlier Case, the Ninth Circuit Would Not Have Reversed Her $592,665 Judgment
By a MetNews Staff Writer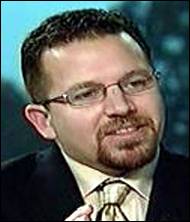 MARK HOWARD ALLENBAUGH
Out-of-State Lawyer
The Ninth U.S. Circuit Court of Appeals yesterday affirmed a decision denying a woman a default judgment against her former attorney whom she sued for negligence in representing her on appeal in an earlier case by failing to file an opening brief, and thus failing to gain reversal of a $592,665 judgment against her in connection with a hazardous waste spill.
The memorandum opinion affirms a judgment of the late District Court Judge Beverly Reid O'Connell of the Central District of California who ruled that even if attorney Mark Howard Allenbaugh did fail to perform in representing Mary Ann Dureau in the earlier case, the decision in that case would not have been reversed, in any event. The judge who rendered the decision in the hazardous waste case was O'Connell.
In 2014, after weighing conflicting testimony, O'Connell found Dureau liable to the City of Banning for clean-up costs. Her former tenant, Douglas James, who ran an auto shop on Dureau's premises in Banning, left behind 55-gallon drums of waste and motor oil when he closed his business in 2009.
The building was unleased when a transient in 2011 entered it and spilled the contents of the drums.
2013 Decision
The judge recited in her Nov. 18, 2013 findings of fact and conclusions of law:
"Dureau knew that James would operate a salvage yard, smog and auto repair business, but did not ask whether James had obtained the appropriate permits. Dureau also knew that the type of business engaged in by James generated waste matter. James did tell Dureau that he hired a business to clean up waste products from the smog shop. Yet, Dureau never saw a permit authorizing the disposal of waste material."
O'Connell went on to say:
"Defendant Dureau failed to show by a preponderance of the evidence that she exercised due care relating to the waste material. Despite knowing of constant transient break-ins, she permitted the oil to remain in the drums on The Property after DJ's Smog Shop left. Despite knowledge of repeated violations, she visited The Property infrequently. She permitted the oil drums to remain on vacant, inadequately secured, property for a lengthy period of time. She also did not seek permits to store such waste, nor require such permits from her tenants. She was largely an absentee landlord who knew of the problems on The Property based upon repeated notice from Banning. It was reasonably foreseeable that an inadequately secured property would invite transients to occupy it, and that transients may cause the waste materials in the drums thereon to be spilled, with the waste material flowing into the storm drain."
2016 Judgment
In denying a default judgment against Allenbaugh in the amount of $628,306.34 for malpractice, O'Connell said that a plaintiff in a professional negligence action must show causation. She declared in an April 22, 2016 judgment:
"Plaintiff fails to establish the causation element because, even assuming Defendant filed Plaintiff's opening brief, the Ninth Circuit would not have reversed this Court's decision in the Banning Case."
She did, however, grant a default judgment in the amount of $60,709 for breach of contract. That sum represented what Dureau had paid Allenbaugh for the brief he never filed.
Ninth Circuit's Decision
The Ninth Circuit's memorandum opinion yesterday said:
"To state a claim for attorney negligence in California, a plaintiff must plead the existence of proximate causation: i.e., that but-for the attorney's negligence, the plaintiff would have prevailed in a given action….In her complaint, Dureau's allegations of proximate causation were wholly conclusory. Dureau therefore failed to state a claim on which relief could be granted,…necessitating the denial of her motion for a default judgment."
The case—Dureau v. Allenbaugh, No. 16-55715—was in federal court based on diversity of citizenship. Although the lawyer maintains an office in Costa Mesa, he is a resident of Ohio.
According to his website, he also has offices in Ohio, Virginia, and Beijing.
Allenbaugh is not admitted to practice in California. He was admitted in Virginia, the District of Columbia, and Maryland.
However, Maryland Court of Appeals on October 7, 2016, disbarred him, explaining in an Oct. 27, 2016 opinion:
"This attorney discipline proceeding involves a lawyer who failed to competently represent clients in two separate matters by failing to file a brief in an appeal and failing to obtain visas for a client and family in an immigration case, failed to communicate with a client, failed to perform work for which he had been paid, failed to keep a client's funds in an attorney trust account, delayed proceedings in an appeal, knowingly failed to respond to Bar Counsel, and engaged in conduct that would negatively impact the perception of the legal profession of a reasonable member of the public."
The Fourth U.S. District Court of Appeals earlier suspended Allenbaugh from practice for two years.
Copyright 2018, Metropolitan News Company