Friday, February 16, 2018
Page 1
Funeral Services Scheduled for Jacob Adajian, 81, Retired Los Angeles Superior Court Judge
By a MetNews Staff Writer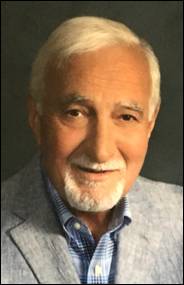 JACOB ADAJIAN
1936-2018
Funeral services for Jacob Adajian, who served as a Los Angeles Superior Court judge for 21 years, are scheduled for March 17.
Adajian, who retired in 2006, died on Jan. 27. at Long Beach Memorial Hospital. He was 81.
In 1995, Adajian was appointed to the Los Angeles Municipal Court by then-Gov. Pete Wilson. He became a Superior Court judge in 2000 through unification.
Adajian presided over a number of prolific cases including the arraignment of Mikhail Markhasev, the man convicted of killing Ennis Cosby, son of comedian Bill Cosby, and the case of a man convicted of false imprisonment for storming the CBS Television City complex with a gun and engaging in a standoff with police.
He also presided over one of the first cases of threats via text messages where a seventh-grade teacher sent threating messages to a school principal and students. Adajian found that only one of the messages merited a restraining order.
He deemed the other messages "annoying" and "stupid," but not physical threats.
In his post-retirement years, he worked on assignment, as needed, at the Downey, Norwalk and Long Beach courthouses. He remained an active member of the Long Beach community, supporting charitable organizations including Long Beach Public Library Foundation and the California State University Long Beach College of the Arts through the Dr. Kenia Casareal-Adajian and Judge Jacob Adajian Scholarship Fund for the promotion of voice and opera.
Long Beach attorney Michelle Dobson said that Adajian was one of the most honest and humble people that she has known during her 20-year career in law.
Dobson said that when she first met Adajian almost 18 years ago, he was a sitting judge, but never made that known to Dobson through their multiple meetings at community events. Instead of identifying as a judge, she said Adajian would say that "he was an attorney too."
When she asked why he never mentioned his true position, so that she could address him in a more respectful tone, he responded:
"Well, what possible difference would it make?"
Dobson continued:
"I think that universally people would say that he was humble, flexible and calm with no ego."
Adajian was born the eldest of five children in Paterson, New Jersey in 1936, later moving to California in 1950 at 14 years old.
From 1955-58, Adajian served as a paratroop in the U.S. Army.
Despite dropping out of high school at 17 to help support his family, Adajian attended Southwestern Law School and was admitted to the State Bar of California in 1969, launching what would become a 36-year career in law.
He worked in the Criminal Division of the Los Angeles City Attorney's Office in 1969, then as an associate with the Law Offices of John Ash in 1983, and by 1987, as named a partner and the firm was renamed Ash and Adajian.
As a criminal defense attorney in 1991, Adajian requested that the entire Los Angeles District Attorney's Office be removed from participating in the prosecution of his DUI client, then-Los Angeles Municipal Judge Edward L. Davenport.
Davenport was charged with drunk driving after slamming into another vehicle at a stop sign in Beverly Hills on his way home from a meeting of a lawyers' group.
Adajian argued that the California Attorney General's Office should be substituted into the case to protect Davenport against the possibility of overly aggressive prosecution from then-Los Angeles District Attorney Ira Reiner and his deputies. He asserted that Reiner bore ill will toward Davenport, stemming from conflicts during their days working in the Los Angeles City Attorney's Office during the 1960s.
According to a 1991 Los Angeles Times article, 24 years prior to the case, Davenport reprimanded Reiner for "hogging high-profile cases" in the office.
Adajian's argument was ultimately rejected. In 1993, Davenport accepted a plea bargain of a reduced charge of reckless driving and a $400 fine after two previous trials on more serious charges resulted in hung juries.
Services will be held at 1 p.m. at First Congregational Church of Long Beach. A reception will be held immediately after at the church, located at 241 Cedar Avenue. Adajian's family ask that in lieu of flowers, memorial donations be made to a charity of the donor's choice.
Adajian is survived by his two daughters, Shelley and Joelle Adajian, his grandchildren, Aidan and Layna Mannelle, his step-children, Leo and Kimberly Clouser from his marriage to Kenia Casareal, who died in 2010, his step-grandson Lars and his older sister Aurora Lehmann.
Copyright 2018, Metropolitan News Company