Friday, September 29, 2017
Page 1
Court of Appeal Holds:
Lawyer Too Late in Challenging Sanction Imposed by Sohigian Three Years Earlier
Even if Imposed Erroneously, It Wasn't Void, and There Was a Six-Month Time Limit To Challenge It, Acting Justice Monica Bachner Says
By a MetNews Staff Writer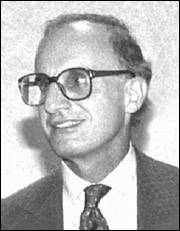 RONALD SOHIGIAN
Retired Los Angeles Superior Court Judge
A $2,500 sanction imposed on a lawyer by then-Los Angeles Superior Court Judge Ronald Sohigian, now retired, even if levied erroneously wasn't void, and an effort to get it lifted three years later was two-and-a-half years too late, the Court of Appeal for this district held yesterday.
The sanction was imposed by Sohigian—a jurist known by the frequency with which he imposed monetary penalties on lawyers—on Oct. 18, 2012. The recipient of the order to pay money to the other side was attorney Richard J. Sullivan, who represented the plaintiff.
Sullivan had sought sanctions against the defendants, and they retaliated with a motion for sanctions against him for filing a frivolous motion. Sohigian sided with the defendants.
The controversial judge retired April 16, 2014.
On May 8, 2015, Sullivan became the subject of a State Bar disciplinary action based on failing to report the sanctions and failing to pay them. He was also charged with falsely stating under penalty of perjury that he was in compliance with MCLE requirements and failed to cooperate in a State Bar investigation.
Ongkeko Denies Motion
Sullivan, on Oct. 15, 2015, sought to have the sanction order vacated, arguing that because Sohigian had sent the case to arbitration, he lacked jurisdiction at the time he made the sanction order. Los Angeles Superior Court Judge Rafael A. Ongkeko turned him down, saying:
"What Mr. Sullivan now asks the court to do is to set aside Judge Sohigian's order against him when he himself requested sanctions in his and his client's own motion for sanctions. Plaintiffs' own motion for sanctions sought the court's intervention based on defendants' purported failure to comply with the court's order for arbitration, at defendants' own request. The court had continuing jurisdiction in this regard."
Writing for the appeals court's Div. One, Acting Justice Monica Bachner, a Los Angeles Superior Court judge sitting on assignment, said that if Sohigian's order was void, relief could be sought at any time pursuant to Code of Civil Procedure §473(d), but if it was merely voidable, a motion to vacate it would have to be brought, under §473(b), within a six months.
Bachner's Opinion
She said:
"[T]he fact that a trial court may not interfere with or reserve authority over the arbitration…is not equivalent to a loss of fundamental jurisdiction….
"The trial court retained vestigial jurisdiction and had jurisdiction over the parties and the lawsuit in the fundamental sense….Even assuming arguendo that in 2012 the trial court acted in excess of its authority in awarding sanctions to [the defendant]…, its act was in excess of jurisdiction only….[B]ecause the 2012 sanctions order was not void, but only voidable if erroneous, relief under section 473, subdivision (d) was unavailable to Sullivan, and the trial court properly denied his motion to vacate."
Finds Waiver
Bachner added that Sullivan had waived any flaw in Sohigian's order. She noted that acting on behalf of his client, he "invoked the jurisdiction of the trial court when he moved for sanctions" and the defendant.
He and his client "were content to have the trial court consider the issue of sanctions, despite the fact the case had been ordered to arbitration," until Sohigian ruled in favor of the defendant," she remarked, declaring:
"Under these circumstances, Sullivan has waived any challenge to the trial court's sanctions order."
The case is Windsor Mango Way LLC v. Taylor, B268967.
Sullivan represented himself and there was no appearance by the opposing party in the trial court.
Convictions Alleged
On May 19, new disciplinary charges were brought against Sullivan based on misdemeanor convictions for hit-and-run driving (which he denies) and alcohol-related reckless driving (which he admits). He was previously suspended in 2002 based on misappropriating client funds.
A month after he retired, Sohigian received a public admonishment from the Commission on Judicial Performance based on abusive conduct toward attorneys in two cases. In its order, the commission noted:
"In determining that a public admonishment was appropriate in this matter, the commission considered mat Judge Sohigian has been the subject of prior discipline, including discipline for sarcastic and belittling treatment of those who appear before him. Judge Sohigian received a public admonishment in 2007 mat addressed, in part, his rude treatment of an attorney. Judge Sohigian also received an advisory letter in 1991 for abusing his authority in sanctioning attorneys."
Since his retirement, Sohigian has been an inactive member of the State Bar.
Copyright 2017, Metropolitan News Company