Thursday, May 11, 2017
Page 1
Retired Presiding Justice Schauer Dies
Headed Div. Seven of the Court of Appeal in Los Angeles, Was Superior Court Presiding Judge
By a MetNews Staff Writer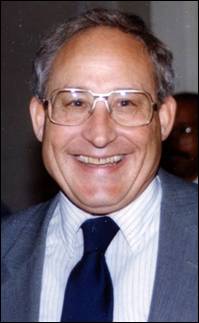 —1985 file photo
RICHARD SCHAUER
1929-2017
Richard Schauer—who was presiding judge of the Los Angeles Superior Court at the time of its centennial in 1980, served as the first Court of Appeal presiding justice of this district's Div. Seven, and became the "voice" of judges in major controversies—died yesterday, at the age of 87.
Court of Appeal Presiding Justice Norman Epstein yesterday hailed Schauer as "one the finest and most distinguished persons I have known," adding:
"He was a superb trial and appellate judge. More than that, he was a warm and compassionate person, always ready to help others along their way. I was one of those others, and I will never forget him."
John D. Taylor, whose presidency of the Los Angeles County Bar Association overlapped Schauer's service as presiding judge said:
"Dick was a good man and an excellent presiding judge of the Superior Court. He often would seek input from the Los Angeles County Bar on issues that might affect attorneys."
Richard P. Byrne Jr., a retired Los Angeles Superior Court judge who was presiding judge in 1989 and 1990, knew Schauer from a time before either of them went on the bench. Byrne reflected:
"He was very intelligent and hard-working and had a very nice way about him. He was organized and knew how to deal with people in a positive, personal and effective way. He was an outstanding jurist and brought his many qualities to bear as presiding judge. I liked him and enjoyed our friendship. He was one of the guiding lights of the Court."
Son of Jurist
Schauer, known for his scholarship, unassuming manner, and congeniality, was the son of B. Rey Schauer, also a presiding judge of the Los Angeles Superior Court, in 1941. The elder Schauer climbed the judicial ladder to the post of Court of Appeal presiding justice, as his son was to do, and went beyond that, to the California Supreme Court.
Chief Justice Tani Cantil-Sakauye commented that Richard Schauer, "[l]ike his father before him," had "served the cause of justice with dedication and professionalism."
Richard Schauer himself came under "short-list" consideration for appointment to the state's high court in 1981. However, Gov. Jerry Brown awarded the post that year to then-Court of Appeal Presiding Justice Otto Kaus.
The next year, however, he placed Schauer at the helm of the newly created Div. Seven.
All three of the judicial appointments received by Schauer, a lifelong Republican, were by Democratic governors. The appointment by Gov. Jerry Brown was preceded by those of his father, Gov. Edmund G. "Pat" Brown, who named Schauer to the Los Angeles Municipal Court in 1963 (at age 32) and to the Superior Court in 1965.
Superior Court Cases
As supervising judge of the Los Angeles Superior Court's Criminal Department in 1968, Schauer charged the Grand Jury in the case of Sen. Robert Kennedy's assassin, Sirhan Sirhan, took his "not guilty" plea, kept in place a gag order imposed by another judge, and spurned the defendant's bid for an order blocking publication of a book on him.
Schauer also handled, in 1967, aspects of the case of four former Los Angeles City Harbor Commission members, one of whom earlier served as a city councilman, indicted in connection with alleged irregularities in their award of a $12 million contract.
In 1969, the jurist invalidated then-Business and Professions Code §25656 prohibiting women working as bartenders, holding the statute to be in contravention of the 1964 Civil Rights Act's proscription on gender discrimination in employment. That year, he temporarily blocked a threatened strike by teachers,
Schauer in 1970 presided over early stages of action against the University of California Board of Regents by Angela Davis over her firing as an assistant professor of philosophy based on membership in the Communist Party. The judge in April of that year put the case on hold while she contested venue; on Nov. 12, 1970, the California Supreme Court held unanimously that venue did lie on Los Angeles, but proceedings before Schauer were not resumed—Davis was, by then, facing charges of murder and kidnapping in connection with a Marin County courthouse shoot-out (eventually to be exonerated).
Also in 1970, Schauer enjoined enforcement in Los Angeles County of a new policy of the state Department of Social Welfare and the Los Angeles County Department of Public Social Services to deny welfare benefits to a wife who was able to work but stayed home to care for her disabled husband. Two couples argued that it was cheaper for the wife to stay home than to hire a nurse or resort to hospitalization.
Schauer in 1981 sided with the Board of Supervisors' two liberal members, Democrats Kenneth Hahn and Ed Edelman, and against the conservative majority—Republicans Pete Schabarum, Deane Dana, and Mike Antonovich—by blocking immediate implementation of a new county policy requiring illegal aliens to complete Medi-Cal application which, opponents complained, could subject the persons to deportation. The temporary restraining order was, however, conditioned on the coalition that was seeking the relief posting a $100,000 bond.
Controversial Decision
The decision by Schauer as a Superior Court judge attracting the widest attention was his Nov. 7, 1969 ruling that a Los Angeles County ordinance barring topless dancing in establishments was "invalid and unconstitutional." Schauer explained that a recent decision by the California Supreme Court declared topless dancing to be a form of expression, protected by the First Amendment, and that the high court decision "protects topless dancing unless obscene."
The ordinance, however, "does not require obscenity, but only exposure," Schauer recited, declaring that it therefore cannot be enforced.
Hahn complained about the ruling during a Nov. 19 meeting of the Board of Supervisors, charging that Schauer "didn't have enough fortitude and backbone to back up the Sheriff's Department," and asserting that he "should have had enough backbone and common sense" to deny the injunction against enforcement of the ordinance.
The Superior Court's presiding judge, Joseph Wapner (later to gain fame as the judge on television's "People's Court"), admonished Hahn, in a publicly released letter, that his comments were an "invitation to
anarchy, in that they demand that a judicial officer act in defiance of his interpretation of a Supreme Court decision."
He continued:
"It is a fact that Judge Schauer has both backbone and common sense, together with a thorough knowledge of the law.
"In other cases where a proper showing of obscenity and lewd conduct has been presented, Judge Schauer has issued appropriate restraining orders against so-called nude bars."
In a letter-to-the-editor published by the Los Angeles Times on Jan. 2, 1971, the County Bar Association's president, Sharp Whitmore, accused Hahn of speaking "irresponsibly," and said:
"Judge Schauer's action was based upon an earlier decision of the California Supreme Court. Our judges are obliged to follow decisions of higher courts. It is their duty to do so. Our system depends on judges who will put aside their personal beliefs and apply the law. That's what Judge Schauer did."
ACLU Cases
As a Superior Court judge, Schauer, on occasion, dealt with cases brought by, or defended by, the American Civil Liberties Union—an organization that he would, after retiring from the bench, be at loggerheads with in opposing actions it brought against the Superior Court. While on the trial bench:
• In 1969, he rejected the contention that four students were entitled to notice and hearing before being transferred from Manual Arts High School for distributing leaflets that urged a boycott.
• That same year, Schauer issued, over the ACLU's opposition, a preliminary injunction barring the Free Press, an "underground" newspaper, from further publication of names and addresses of California narcotics agents, acting in response to an action brought by one of the agents, but denied broader relief sought by the Office of Attorney General.
• The judge in 1970 declined to enjoin the principal at Van Nuys High School from banning campus rallies at noontime to promote controversial causes.
• Also that year, the judge sided with the ACLU in requiring that the Gay Liberation Front of Los Angeles be granted a police permit to stage a parade down Hollywood Boulevard, without paying $1,500 for police over-time. He remarked that "[h]omosexuals are also citizens."
• In 1979, Schauer, as presiding justice, denied an ACLU writ petition seeking the formation of a special grand jury to look into the shredding of files by the Los Angeles City Attorney's Office containing complaints against local police officers. He didn't have the power to do that, Schauer said, because the matter had already been delved into by the regularly constituted grand jury. (The California Supreme Court subsequently denied a similar petition.)
Becomes Court Leader
Schauer on Nov. 13, 1976, was elected assistant presiding judge for the following year. (Terms, now for two years, by a state rule, were then for a single year, under a local rule, with reelection for a second one-year term, without opposition, being a matter of tradition.)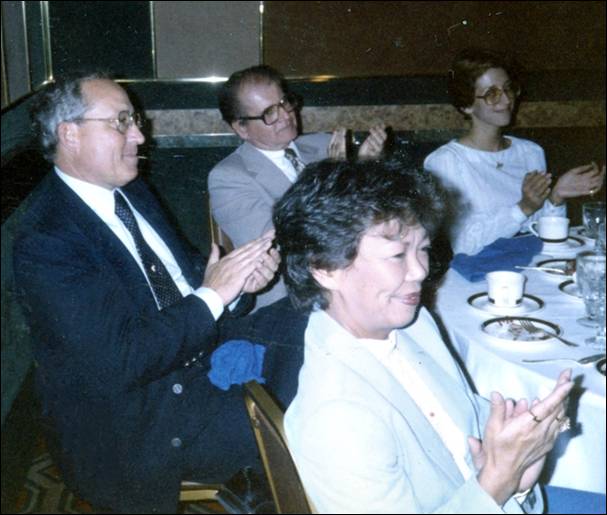 —Staff Photograph
Schauer is seen, at left, at a bar meeting in 1984. To his right is then-Court of Appeal Presiding Justice Robert Feinerman (now retired) and in the foreground is Schauer's wife, Loretta Schauer.
Actually, he tied with Judge David N. Eagleson (later a justice of the California Supreme Court), and was declared the victor based on seniority. Pursuant to custom, he was elected to a second one-year term as assistant presiding judge, and was then elected to two successive terms as presiding judge.
Eagleson was chosen as assistant presiding judge, with no opposition, for 1979 and 1980.
In December, 1978, Schauer responded to criticisms by Hahn that judges weren't applying sufficient efforts to recouping from persons who were defended by the Office of Public Defender that portion of the value of the services that they were equipped to pay. He said:
"We have to strike some sort of balance A judge must decide if he wants to spend court time on the business of the court or spend time pursuing that 'will of the wisp'—recovering court costs from indigents."
Heeding the admonishment by Schauer that the courts' backlogs were reaching a crisis proportion, the Board of Supervisors on Nov. 18, 1980, voted to add 10 judges to the Superior Court and 10 to municipal courts in the county, at a cost of $3.5 million a year. A bill had been signed into law Sept. 26, 1979, authorizing 25 additional judgeships for the county, but conditioned on the county's willingness to pay its share of the costs—total financing of the courts not yet being in effect—and the supervisors were initially not willing to do so.
Experimental Programs
While in a leadership position, Schauer made strides in streamlining operations.
In 1978, while he was assistant presiding judge, as well as chair of the California Committee on Economical Litigation, a three-year project was launched aimed at reducing costs in litigation in cases where the sum sought was less than $25,000 but more than the municipal courts' jurisdiction limit of $5,000. Schauer explained at the time that the procedures would not reduce litigation but would "invite litigation which otherwise would be pressured out of the system by the time and costs involved."
Schauer and Eagleson in August 1980 established the Protracted Litigation Settlement Program under which settlements were attempted in cases which, if tried, would consume many days and much of the courts' resources. Settlements were handled by a judge and two volunteer attorneys, one from the plaintiffs' bar and one from the defense bar.
This was apparently the first effort to isolate cases now referred to as "complex litigation."
One move Schauer made, in 1980, was to bar filing of new cases in Van Nuys to give the backlogged judges there an opportunity to catch up. However, the order was lifted as of Jan. 1, 1982, after the Central District had absorbed about 7,000 San Fernando Valley cases.
Election Challenges
Schauer was twice challenged at the polls.
In 1972, Ernest Sanchez ran against him because Schauer had ordered the lawyer's wife jailed for contempt. Schauer garnered 1,077,537 votes and Sanchez drew 595,261.
Eight Superior Court judges were challenged in 1978, and Schauer was among them. (Fifteen judges of municipal courts drew opposition that year.)
Schauer's opponent, Deputy District Attorney John Perruzza, had a campaign issue: as revealed by the Santa Monica Evening Outlook on Oct. 12, 1977, Schauer had driven a county car out of state without permission of the Board of Supervisors. Perruzza said of Schauer, in a written statement to the MetNews:
"It appears that he has attempted to take advantage of his position by missusing [sic] a county auto to dove hunt in Yuma, Arizona."
He remarked:
"The position of superior court judge is one that should not be demeaned by this type of behavior."
Schauer told the MetNews:
"I never dreamed there was such an ordinance."
The presiding judge, William Hogoboom, had authorized the trip to Yuma where Schauer met with other judges and lawyers. Hogoboom told this newspaper:
"Our ignorance is no excuse. Still, it is simply a technical violation."
The county administrative officer concluded:
"No loss of county funds or property was suffered in this case, and the variation from the strict requirements of the ordinance was minimal."
Schauer also drew fire because he was cited for shooting more than the 20-dove limit. There were 54-56 doves in his car, attributed to the marksmanship of his two daughters, 12 and 14.
The judge paid a $250 fine by mail. He said he could have contested the fine in court, and put on testimony, but remarked:
"Who can afford to go down to Phoenix for that?"
In endorsing him, the Los Angeles Times said: "The case for his reelection is overwhelming."
Schauer received 781,026 votes and 429,466 were cast for Perruzza.
Appeals Court Opinions
Among the opinions Schauer wrote for Div. Seven were ones which declared:
• The city, not the landowner, is liable to a pedestrian injured by a defect in the sidewalk; though legal title in the sidewalk and adjoining park way is vested in the landowner, they are dedicated to the city, which is responsible for upkeep.
• The County of Los Angeles was not immune from liability based on a failure to advise a man's wife and daughter that the man was about to be released from custody where he had been picked up by sheriff's deputies after driving on the wrong side of a freeway in order to commit suicide, the wife advised the Sheriff's Department that her husband was a paranoid schizophrenic who immediately needed medication to curb suicidal tendencies, and the man committed suicide two days after his release.
• A licensed real estate salesperson who makes a loan personally, and not as agent of a broker, is not exempt from the "loan-sharking" statute.
• The mere fact that a malpractice action was filed after the statute of limitations had expired did not evidence malicious prosecution.
• An action may not be dismissed based on failure to bring it to trial within five years where that failure is caused by impracticability or impossibility, which existed where the plaintiff filed an election to arbitrate and the Los Angeles Superior Court Arbitration Administrator's office did not assign an arbitrator until more than two years later, one month after expiration of the five-year period. By contrast, in another opinion authored by Schauer, a judgment of dismissal was affirmed where the five-year period expired 14 days after the case was referred to arbitration and impossibility, impracticability or futility were not contended.
Retires From Bench
Schauer retired from the bench in 1984, joining the law firm of Sidley & Austin. One of his colleagues there was Charles S. Vogel, a former Los Angeles Superior Court judge who was to go on to become a Court of Appeal presiding justice. Now in private dispute resolution, he said yesterday: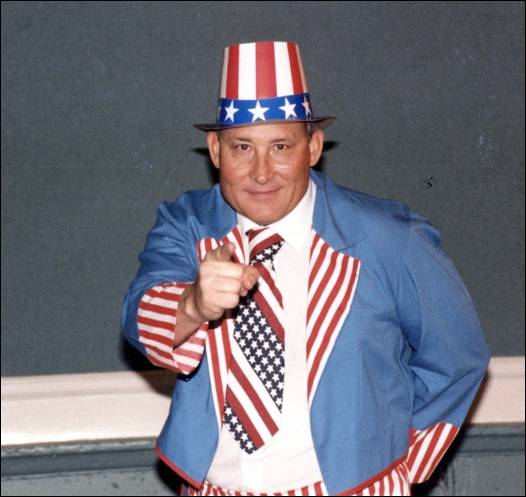 —Staff Photograph
Schauer is seen in a photo at a bar meeting, taken while he was in law practice with Sidley & Austin.
"Dick was an extraordinarily gifted jurist and lawyer admired and respected by all who had the privilege of knowing him."
Schauer's activities in law practice were varied.
Then a Los Angeles Superior Court judge, Epstein in 1985 appointed Schauer to the Board of Directors of Guess to break deadlocks between warring factions.
The following year, Schauer became the designated spokesperson for five Court of Appeal justices who were targeted for opposition in that year's retention election. The Lincoln Club, an unofficial Republican organization, sent out two million mailers urging a "no" vote on then-Presiding Justice Steven Stone of the Ventura-based Div. Six; his colleagues on that division, Richard Abbe and (now Presiding Justice) Arthur Gilbert; and Schauer's former colleagues in Div. Seven, Earl Johnson Jr. and Leon Thompson.
Schauer was quoted in the Oct. 28, 1986 edition of the Los Angeles Times as commenting:
"The only issue here, it seems to me, is that there is no issue. I haven't read or heard of a single reason for rejecting the five justices."
He pointed out that they all had high ratings from the State Bar Commission on Judicial Nominees Evaluation and were approved by the Commission on Judicial Appointments which, he noted, included "the present governor." That governor was Republican George Deukmejian who, as attorney general, was one of the com­mission's three members.
"It's very unfortunate that judges and justices are the subject of any kind of general or scatter-gun attack, because it diverts them from their duties, whereas, although I don't personally take issue with a specific attack on a specific judge for some stated reason, here there's simply no visible, viable reasons at all. I think it's unfortunate."
Schauer represented the Superior Court after it was sued in U.S. District Court for the Central District of California by the Los Angeles County Bar Association on Nov. 19, 1987 for allegedly failing to process civil cases with adequate dispatch, and in a similar action filed in that court Feb. 1, 1988 by the American Civil Liberties Union, alleging that criminal defendants who were not on bail were victimized by excessive waits in jail. He became the attorney for 101 Superior Court in a federal class action against them filed by the ACLU on Nov. 3, 1988, on behalf of 7,000 jail inmates awaiting trial, with jail overcrowding being blamed on the judges granting excessive continuances.
In 1990, Schauer told the court that "the ACLU's continuing campaign against the Los Angeles Superior Court" was "perverse and insupportable" and asserted "that any further litigation by the ACLU would be mere harassment."
Schauer in 1998 went on inactive State Bar status, after a 43-year career in law.
That career began in 1955, when he was admitted to the State Bar, and was hired by Kindel & Anderson. That was also the year he received his law degree from UCLA where he had been editor of the law review and a member of Order of the Coif.
Epstein noted that Schauer was "an honor graduate from UCLA School of Law, and one of that school's first graduates to attain the bench."
Schauer became UCLA's "alumnus of the year" in 1975, and in 1981 was given the UCLA Alumni Association's Professional Achievement Award.
Leaving Kindel & Anderson in 1958, he became a name partner first in Loverless, Schauer & Clarke, and then, in 1962, in Hurley, Glynn, Schauer & Criley.
Schauer and his wife, Loretta Choy Schauer, lived in retirement in Bellevue, Wash. They were married for 54 years.
Their elder daughter, Kimberly Schauer DiGionanni, is a dentist; her sister, Stacey Schauer Donlan, is a doctor of internal medicine in Bellevue.
Schauer was in a hospice at the time of his death, which was caused by congestive heart disease and kidney failure.
Loretta Schauer said yesterday that a celebration of her husband's life will take place in Washington and here. The dates have not been set.
Copyright 2017, Metropolitan News Company