Wednesday, May 24, 2017
Page 1
Superior Court Judge Stuart Rice to Helm CJA
By a MetNews Staff Writer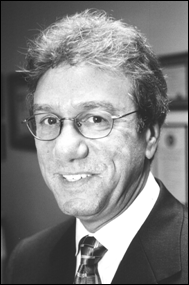 STUART M. RICE
Los Angeles Superior Court Judge
Los Angeles Superior Court Judge Stuart M. Rice was elected president of the California Judges Association for the 2017-2018 term by the groupís Executive Board yesterday.
The group also elected Los Angeles Superior Court Commissioner Matthew St. George as secretary/treasurer and two vice presidents, Fresno Superior Court Judge Kimberly A. Gaab and San Diego Superior Court Judge Maureen F. Hallahan, all without opposition.
The new officers will begin their one-year terms Oct. 8.
Rice, 62, is a current CJA vice president, and previously served as chair of the Compensation and Benefits Committee.
He was appointed a Los Angeles Superior Court judge by then-Gov. Arnold Schwarzenegger in 2005, after having served as a commissioner since 2003 and an as-needed referee since 2000.
He was president of the California Court Commissioners Association prior to his appointment as judge. The Boston-area native is a graduate of Tufts University and Northeastern University School of Law.
Prior to becoming a judicial officer, Rice practiced law in Long Beach, as an associate at Gottlieb, Gottlieb and Stein from 1978 to 1983 and then as senior partner at Rice and Rothenberg. He focused his practice on civil, tort, and probate litigation as well as juvenile defense, while also serving as a member of the State Bar Board of Governors, the Judicial Nominees Evaluation Commission, the Legal Services Trust Fund Commission and as president of the California Young lawyers Association in 1987.
He was president of the Long Beach Barristers in 1983 and president of the Long Beach Bar Association in 2000. He has chaired the courtís Temporary Judge Committee since 2007 and served three terms as a member of the Executive Committee.
His honors include the MacFaden Judge of the Year Award, given by the South Bay Bar Association.
He served as president of the Benjamin Aranda III chapter of the American Inns of Court in 2013-2014. A former assistant supervising judge of the criminal division, he now sits in an independent calendar, general jurisdiction civil court in Torrance.
He is a member of the executive committees of both the Los Angeles County Bar Association and State Bar Litigation sections. He is a frequent faculty member for the courtís educational programs, as well as those of the CJA and the Witkin Judicial College.
St. George has been a court commissioner since 2009. He currently sits in Santa Monica, after prior assignments that included Alhambra and downtown Los Angeles.
He graduated from the University of Norte Dame, followed by Loyola Law School, and was admitted to the State Bar in 1980.
He was a Los Angeles deputy city attorney for 25 years before being elected a commissioner by the courtís judges, and a fixture of the County Barís delegation to the State Bar Conference of Delegates and its successor organization, the Conference of Delegates of California Bar Associations.
He served as an at-large director of the conference from its incorporation as an independent organization in 2003 and was honored by the LACBA delegation with the Charles R. English Spirit Award in 2009.
He was a founding member of what is now the Lesbian and Gay Lawyers Association of Los Angeles.
Copyright 2017, Metropolitan News Company