Thursday, September 21, 2017
Page 1
Federal Judge Beverly Reid O'Connell Is in Coma, in 'Stable' Condition
By a MetNews Staff Writer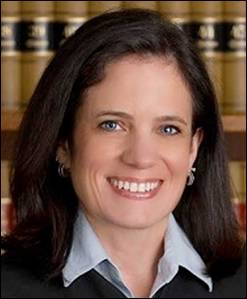 BEVERLY REID O'CONNELL
U.S. District Court Judge
U.S. District Court Judge Beverly Reid O'Connell of the Central District of California was in a coma as of yesterday afternoon, and has been for several days.
The chief judge of the district, Virginia A. Phillips, said she was only authorized by the family to provide limited information. She said O'Connell is in "stable con­dition."
Phillips confirmed reports that O'Connell fainted on Friday while participating in a program. She said it was at the "So You Want to Be a Judge?" program co-sponsored by the State Bar and California Women Lawyers.
The chief judge alluded to a "medical emergency." One source said a brain aneurysm was detected, but Phillips said she was not authorized to comment on that.
"We're all hoping that she'll return as soon as possible," Phillips said.
O'Connell has been on the District Court since 2013, and was a Los Angeles Superior Court judge for eight years before that.
From 1995 to 2005, was an assistant United States attorney for the Central District of California.
O'Connell received her law degree, magna cum laude, from Pepperdine University School of Law in 1990.
Copyright 2017, Metropolitan News Company