Monday, January 30, 2017
Page 1
Retired Ninth Circuit Judge Norris Dies at 89
By a MetNews Staff Writer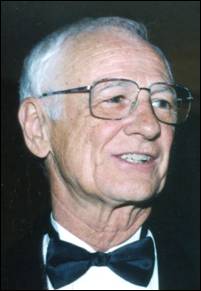 WILLIAM NORRIS
1927-2017
Retired Ninth U.S. Circuit Court of Appeals Judge William Norris has died, the court said Friday in a press release.
Norris died Jan. 21 at the age of 89. The court said it would hold a celebration of the judge's life next month.
"Although he retired from the court almost 20 years ago, I and many of my colleagues had the pleasure and privilege of serving with Bill, and kept in touch with him over the years," Chief Judge Sidney R. Thomas said. "He had a truly remarkable career, both as a lawyer and as a judge and we are deeply saddened by his passing."
Norris was named to the Ninth Circuit by President Jimmy Carter, taking his seat in 1980. He assumed senior status on July 7, 1994, and retired from the bench three months later. He then returned to practice, initially as a partner at Folger Levin & Kahn LLP from 1997 to 2000, then as senior counsel at Akin Gump Strauss Hauer and Feld LLP from 2000 to 2014, when he retired.
Norris authored some 400 opinions for the appeals court, notably in Watkins v. United States Army (9th Circ. 1988) 847 F.2d 1329, which held that Army regulations prohibiting gays from serving were unconstitutional. On en banc rehearing, the court ruled for the plaintiff, but on the ground that the Army, which had long allowed Perry Watkins to serve and granted him security clearances despite knowing he was gay, was estopped from ousting him.
He eventually agreed to accept retroactive pay and an honorable discharge instead of reenlisting.
Norris also authored the opinions in San Francisco County Democratic Central Committee v. Eu (9th Cir. 1987) 826 F.2d 814, holding that a California law barring political parties from endorsing candidates for offices designated as nonpartisan violated the First Amendment, and Newton v. NBC (9th Cir. 1990) 930 F.2d 662, in which the court overturned a $5.2 million libel award stemming from a network TV news report of entertainer Wayne Newton's alleged ties to Mafia figures.
"The media should not fear that its journalists' professional judgments will be second-guessed by juries without benefit of careful independent review," Norris wrote.
Norris was born and raised in Turtle Creek, Pa., a small town near Pittsburgh. While in high school, he worked as reporter for the Turtle Creek Independent, a weekly newspaper managed by his father.
He served in the Navy from 1945 to 1947, then used his GI Bill benefits to enroll in Princeton University, graduating in 1951. He went on to attend Stanford Law School on scholarship and served as executive editor of the Stanford Law Review before earning his degree in 1954.
He clerked for U.S. Supreme Court Justice William O. Douglas from 1955 to 1956, then joined Tuttle and Taylor in Los Angeles, remaining there for nearly a quarter-century before joining the bench. 
He was politically active during that time. Then-Gov. Pat Brown named him to the State Board of Education, where he served from 1961 to 1966, and as a member of the Board of Trustees of what are now the California State University and Colleges, serving from 1966 to 1972.
Appointed by then-Mayor Tom Bradley, he served as president of the Los Angeles Police Commission, from 1973 to 1974, and chaired Bradley's Advisory Committee on the Format of a Museum of Modern Art. He had been on the Executive Committee of Bradley's mayoral campaigns in 1969, 1973, and 1977.
In 1974, he ran for California attorney general. He won the Democratic Party primary but was defeated in the general election by the Republican incumbent, Evelle J. Younger.
Norris was a delegate to the Democratic National Conventions in 1964, 1968, 1972, and 1976, serving as a member on the Rules Committee in 1968. He was also California general counsel for Carter's presidential campaign in 1976.
His autobiography, "Liberal Opinions: My Life in the Stream of History" was published last year by Quid Pro Books.
Norris is survived by his wife of 27 years, Jane Jelenko; a son, Don Norris, three daughters, Barbara, Kim and Alison Norris; a stepson, David Jelenko and two grandchildren.
His family suggested that memorial donations be made to the "William Norris Public Service Fellowship Fund" at Stanford Law School.
Copyright 2017, Metropolitan News Company