Tuesday, December 19, 2017
Page 3
Lundberg Retires From Latham & Watkins
By a MetNews Staff Writer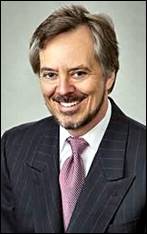 G. ANDREW LUNDBERG
Los Angeles attorney
Insurance attorney G. Andrew Lundberg announced in an email yesterday to "friends, clients and colleagues across the ages and the globe" that he has retired as a partner in Latham & Watkins LLP.
He advised that he left the firm on Nov. 30 "after 35 years under the same virtual roof."
Lundberg—whose first name is George but is known as "Andy"—is president of the Chancery Club of Los Angeles. He wrote:
"My sincere thanks to all of you who supported me, taught me, worked with me, laughed with me, gave me the opportunity to grow as a lawyer and a person, and proved worthy adversaries—many of you scoring in multiple (and a very select few, in all) categories—over those years.
"Although I have a long list of non-lawyering goals, I do plan to keep a toe in the legal pond. I am a member of the American Arbitration Association's national commercial claims arbitration panel, and of the AAA's west coast 'Master Mediator' panel, and look forward to the occasional opportunity to appear in the alternative dispute resolution space in a new role."
Lundberg, 60, earned his law degree at Harvard. He was admitted to practice in California in 1983.
Although he is generally associated with representation of policyholders in insurance cases, the lawyer has handled trials and appeals in a wide array of fields. His clients have included His clients have included Chevron, Ford Motor Company, America Online, Ernst & Young LLP, US Airways, GlaxoSmithKline, Southern California Edison and the Los Angeles Dodgers.
Copyright 2017, Metropolitan News Company