Tuesday, December 19, 2017
Page 1
Journalist/Attorney Kenneth Ofgang Dies
By a MetNews Staff Writer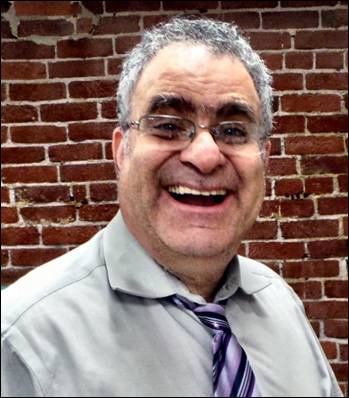 KENNETH OFGANG
1953-2017
Kenneth David Ofgang, a MetNews staff writer for 27 years, has died of cancer.
He was 64.
A memorial service was scheduled to take place last night at Temple Beth Israel of Highland Park and Eagle Rock. A funeral will be held in Florida, in conformity with Ofgang's wishes.
His mother, Roslyn Ofgang, and younger brother, Jerrold Ofgang, reside there.
It was in Florida that Ofgang grew up and was educated. While a student at the University of Florida College of Law in 1977, he served as a certified legal intern for the Public Defender's Office in Gainsville, trying jury and nonjury felony cases and arguing appeals before the First District Court in Tallahassee.
He received his JD in 1977, and from 1978-82 was an associate in a general practice law firm.
Prosecutor in Miami
From 1982-83, Ofgang was an assistant state attorney in Miami, handling felonies, including cases of career criminals. He left that post to return to private practice from 1983-84, serving as an associate in a top Miami matrimonial firm.
Moving to Los Angeles, he became a member of the State Bar of California in 1984; was in private practice in Encino; and joined the staff of the MetNews on March 23, 1990.
Ofgang applied in response to an ad for a messenger. He was hired, instead, to write news stories on appellate court opinions—which he did, adeptly, for nearly three decades.
He gained a reputation for outstanding reporting on judicial elections.
Thousands of Articles
It is estimated that his byline appeared well in excess of 6,000 times. His last story was published June 1.
Ofgang was under treatment for melanoma for more than a year
 Former Los Angeles Superior Court Commissioner Alan H. Friedenthal reflected:
"My friend Ken was a Renaissance mensch. He was as facile with the published and unpublished opinions of the California and federal judiciary as he was with baseball (and all sports for that matter), politics, theater, Judaism and spirituality.
"His passing is a great loss to his friends and to legal journalism."
Copyright 2017, Metropolitan News Company