Monday, July 17, 2017
Page 1
Colantuono Chosen as New State Bar President
By a MetNews Staff Writer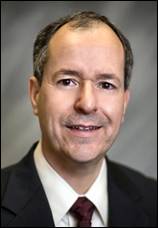 MICHAEL G. COLANTUONO
State Bar President-Elect
Nevada County attorney Michael G. Colantuono, of the firm of Colantuono, Highsmith & Whatley, PC, was elected on Friday as 2017-18 State Bar president by the Board of Trustees.
Jason P. Lee, who is on extended leave as an attorney in Los Angeles for the U.S. Securities & Exchange Commission, was chosen to serve as vice president and San Diego lawyer Todd F. Stevens of Keeney Waite & Stevens was selected as treasurer, a post he currently holds.
Outgoing State Bar President James P. Fox said:
"I welcome this new board leadership team, and am confident they will continue the momentum of reform and ensure a focus on the agency's core public protection mission. We have accomplished much, but there is still more work to do."
Colantuono was city attorney for Calabasas from 2003-2012. He said at the time that he left the post because of the long commute between that city, in the northwest portion of Los Angeles County, and his home in Grass Valley, near Sacramento.
He also maintains an office in Pasadena.
A certified appellate specialist, he is a member of the California Academy of Appellate Lawyers. He has argued in all six of California's appellate districts.
Colantuono Michael graduated magna cum laude from Harvard and received his law degree from Boalt Hall. He was admitted in 1989.
His appointment to the Board of Trustees was by the Assembly.
Lee received his undergraduate degree from UCLA, his JD from Santa Clara University School of Law, and a master of laws, with distinction, from Georgetown University Law Center.
He is a former chair of the Commission on Judicial Nominees Evaluation. The California Supreme Court placed him on the Board of Trustees.
Stevens has a bachelor's degree from the University of Seattle and a law degree from the University of San Diego.
In 1999, he became the first openly gay president of the San Diego County Bar Association. He served in 2000-2002 as the president of the Bar Foundation of the county bar.
He was elected to the Board of Trustees by attorneys in District Four.
Copyright 2017, Metropolitan News Company