Tuesday, February 7, 2017
Page 1
Presiding Justice Roger W. Boren Retires After 33 Years on Bench
By KENNETH OFGANG, Staff Writer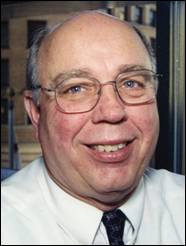 ROGER W. BOREN
Retired C.A. Presiding Justice
Roger W. Boren has retired as presiding justice of Div. Two of this district's Court of Appeal, ending a judicial career that spanned more than three decades.
A court spokesperson confirmed yesterday that Boren, 75, left office Jan. 31 without making a public announcement. Boren had been an appellate justice since 1987, when then-Gov. George Deukmejian named him to this district's Div. Five.
Deukmejian's successor, Pete Wilson, elevated Boren to presiding justice of Div. Two in 1993. He was named administrative presiding justice by then-Chief Justice Ronald George in 2004 and held that post at the time of his retirement.
The court spokesperson said Presiding Justice Dennis Perluss of Div. Seven will be the acting administrative presiding justice, assisted by Presiding Justice Tricia Bigelow of Div. Eight, until Chief Justice Tani Cantil-Sakauye makes a permanent appointment.
Boren, a Utah native, attended Claremont Men's College before serving as a Mormon missionary in Austria. After returning, he received an undergraduate degree from UC Berkeley and a master's degree in international relations from San Jose State University.
He served as an intelligence officer in the U.S. Army during the Vietnam War, then served in the Army Reserve until 1979. After graduating from UCLA School of Law, he served as a California deputy attorney general from 1973 until Deukmejian appointed him to the Newhall Municipal Court in 1984.
His final assignment in the Attorney General's Office was as head of the Office of Special Prosecutions in Los Angeles, overseeing organized crime and prison gang cases throughout the state. He served as lead prosecutor in the trial of "Hillside Strangler" Angelo Buono, who was convicted of the murder of nine young women in Los Angeles.
The trial lasted two years, making it the longest criminal trial the state had seen. He was appointed to the municipal court bench soon after the trial, then elevated to the Los Angeles Superior Court after 14 months.
As a judge of that court, he presided over the "Twilight Zone" trial involving the deaths of actor Vic Morrow and two children caused by a helicopter crash during the filming of a movie. The five defendants, including director John Landis, were acquitted by a jury.
He also presided over several death penalty cases.
Boren has been an instructor in judicial education and was the chair of the Appellate Courts Committee of the California Judges Association from 1998 to 2003. He was advisor to the National Center for State Courts regarding a publication to assist trial judges, entitled "Managing Notorious Cases."
He has served on various judicial committees and organizations, including the California Judicial Council, the policy body of the California state courts and the Chief Judges Council of State Courts of Appeal.
Boren also served for 20 years on the board of directors of Henry Mayo Newhall Memorial Hospital, including two terms as chairman.
Copyright 2017, Metropolitan News Company