Monday, November 6, 2017
Page 1
Court of Appeal:
YouTube Not Liable for Implications of Removal Notice
Declaring That Deleted Video's Content Violated Rules—With Forbidden Types of Matter Enumerated At Click-Through Page—Did Not Imply Video Was in One of Those Categories, Justices Say
By a MetNews Staff Writer
The Sixth District Court of Appeal has held that a songwriter/singer has not stated a cause of action against YouTube which, after blocking access to her video containing a pro-life song, posted a notice reading, "This video has been removed because its content violated YouTube's Terms of Service," with a link to causes for such removal, listing, among others, "Sex and Nudity," "Shocking and Disgusting," and "Dangerous Illegal Acts."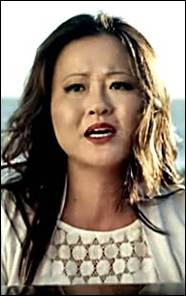 JOYCE BARTHOLOMEW
Christian Ministry Songwriter/Singer
Plaintiff Joyce Bartholomew sued for libel, insisting that her video does not come under those categories or any of the others listed: "Hate Speech," "Children," Copyright," "Privacy," "Harassment," "Impersonation," and "Threats"—yet, the notice by YouTube, she asserted, implied to the contrary. An attorney for YouTube had acknowledged to the lawyer for Bar­tholo­mew, who creates Christian ministry music, that the video was removed in April 2014 for a reason unrelated to the enumerated categories.
The removal notice appeared at the URL previously assigned by YouTube to the video, so that it was seen when searches were made for the video, hyperlinks were clicked, or bookmarks were used. The video had, at the time of its ejectment, been accessed approximately 30,000 times.
Presiding Justice Conrad Rushing wrote the unpublished opinion, filed Thursday, affirming a judgment of dismissal. Such a judgment had not been entered following Santa Clara Superior Court Judge Joseph H. Huber's Aug. 5, 2015, sustaining of a demurrer to the first amended complaint without leave to amend, but the opinion directed that it be entered, nunc pro tunc.
Libel Per Se
Huber had earlier sustained a demurrer to Bartholomew's initial complaint—which alleged libel per se—with leave to amend. He said in his April 16, 2015 order:
"Here, the Statement contains a single innocuous sentence that does not mention or reference Plaintiff in any way. Moreover, the Statement does not describe any individual whatsoever, but merely states that the Video was removed because its content violated YouTube's Terms of Service. Most importantly, no reasonable reader would perceive a meaning in the Statement that would expose Plaintiff to hatred, contempt, ridicule, or obloquy, cause her to be shunned or avoided, or have a tendency to injure her in her occupation."
Huber observed that the enumerated causes for removal of videos were merely "examples" and a reasonable person viewing the examples would not assume that one or more applied to the removed video.
He noted that libel per quod—requiring extrinsic evidence to show a defamatory meaning—did not appear because special damages, required for such a claim, were not pled.
The first amended complaint, basically unchanged except to set forth special damages, alleged libel per quo. Finding the major obstacles he previously identified to be unsurmounted, Huber this time sustained YouTube's demurrer without leave to amend.
Hyperlink Not Footnote
In his opinion affirming Huber, Rushing rejected Bartholomew's contention that a hyperlink is the modern equivalent of a footnote. A person seeking access to Barthalamew's video who encountered the message that it had been removed, and who clicked on the hyperlink to an explanation as to reasons for ousters, would not necessarily associate any of those specified grounds with the particular video that had been excised, the jurist declared.
He said that a hyperlink can "be used to provide access to a webpage with information more general and less specific than was available on the originating page."
Rushing opined that "an Internet user with a reasonable working knowledge of the how internet hyperlinks work would have understood" that the the list of grounds for remocal of a video "is in fact general—that no one particular offense could be reasonably read to apply to Bartholomew's video and that the categories applied to the many thousands of videos that YouTube might have had to remove for any number of reasons."
He continued:
"A contrary reading leads to two main problems for Bartholomew's complaint: first, Bartholomew does not adequately allege any particular defamatory meaning or false statement of fact and second, she does not adequately allege that any defamatory statement actually concerned her (i.e., that she was defamed)."
Content of Video
The video—which is again available on YouTube—features Bartholomew playing a piano on a beach, singing the words to her song, "What Was Your Name?" Scenes that are inserted are mostly of parents hugging their chidren; also depicted is a distraught women, apparently regretful of having undergone an abortion.
The lyrics envisage a message from a woman who had an abortion to her unborn child, including the words:
"I was alone and afraid. They said I wasn't ready for you.
"They said a baby is a 'big mistake.' I had no choice, it was all I could do.
"God alone ordained all your days for you, you could have changed our world.
"I wonder what God wanted you to do. Were you a boy or a girl?
"What was your name? What were you meant to be?
"I wish I could've known you."
Although Bartholomew is a resident of Naples, Florida, her action was filed in Santa Clara because that was where the video was recorded.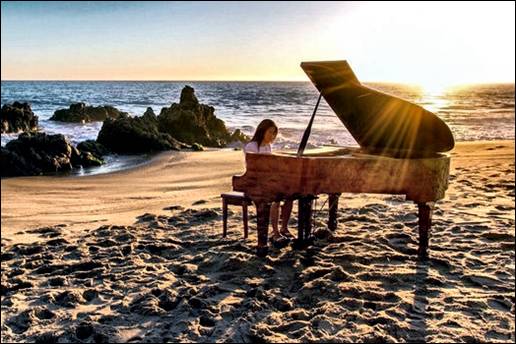 Joyce Bartholomew is seen in her video on the piano as she sings her song, "What Was Your Name?"
Reason for Removal
It emerged, after legal counsel for Bartholomew inquired, that she was accused by YouTube of violating a term of its "service agreement" with uploaders providing:
"You agree not to use or launch any automated system, including without limitation, 'robots,' 'spiders,' or 'offline readers,' that accesses the Service in a manner that sends more request messages to the YouTube servers in a given period of time than a human can reasonably produce in the same period using a conventional on-line web browser."
Bartholomew denied any such activity, but asserted in her court papers that even if she had, YouTube would not have justified linking her with removals based on improper content.
She was represented by Rancho Santa Fe attorney Charles S. LiMandri of LiMandri & Jonna, LLP, who is president and chief counsel of Freedom of Conscience Defense Fund, which funded the services.
Arguing for YouTube were Michael Roland Petrocelli and David H. Kramer of Northern California offices of Wilson Sonsini Goodrich & Rosati, as well as a New York member of that firm and a Georgia attorney.
The case is Bartholomew v. YouTube, H042775.
Copyright 2017, Metropolitan News Company