Thursday, April 28, 2016
Page 3
Ex-Managing Partner Returns to Buchalter Nemer
By a MetNews Staff Writer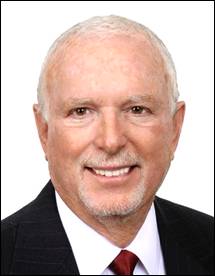 LEONARD D. VENGER
Attorney
Former managing partner Leonard D. Venger has returned to Buchalter Nemer, 13 years after leaving for the corporate world, the firm said in a release.
Venger, previously executive vice president and head of global litigation at Sony Pictures Entertainment, Inc., will be senior advisor and chair of the Litigation Practice and Entertainment Industry groups in Los Angeles.
During his previous tenure at Buchalter Nemer, Venger handled complex business and commercial litigation matters.
"Len was a very important part of the firm's past and we're thrilled to welcome him back," President and Chief Executive Officer Adam J. Bass said in a statement. "As companies continue to face high-stakes litigation, Len's experience and expert counsel will prove invaluable."
The firm said Venger's new role will include oversight of "critical aspects of heavily litigated and high-stakes cases." It said he would also "develop educational curriculum and master classes to ensure that firm expertise matriculates through counsel of all ages and experience" and play a leadership role in the Cybersecurity Practice Group and serve on the Ethics and Risk Management Committee.
Venger, an economics major, holds undergraduate and law degrees from UCLA.
Copyright 2016, Metropolitan News Company