Tuesday, July 5, 2016
Page 1
Philips Replaces King as Chief U.S. District Judge
By a MetNews Staff Writer
U.S. District Judge Virginia A. Phillips is the new chief judge of the Central District of California, having succeeded George H. King on Friday.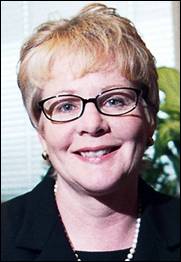 VIRGINIA A. PHILLIPS
Chief U.S. District Judge
The court announced the transition in a press release. No reason was given for King, who turns 65 this year and could have held the post for another three years, stepping down.
He has been the chief judge since Audrey Collins—now a justice of this district's Court of Appeal—similarly resigned midterm in September 2012. The court said King, who completed 21 years as a district judge last Thursday, would remain on active status.
King, a native of Shanghai, was the first Chinese-American chief judge in the district, as well as the first person to have served as both its chief magistrate judge and chief district judge. He received his undergraduate degree in 1971 and his law degree in 1974 from USC.
He was in private practice in Los Angeles from 1974 to 1975. He was an assistant U.S. attorney for the Central District of California from 1975 to 1979.
He returned to private practice from 1979 to 1986, and served as a hearing examiner for the Los Angeles Police Commission from 1980 to 1982.
The district judges appointed him a magistrate judge in 1987, He became chief magistrate judge in February 1995 and held that post until his appointment as district judge months later.
Federal law provides that the chief judge of a district or circuit be succeeded by the senior member of the court among those active judges who are less than 65 years of age and have never previously served as chief judge.
Phillips, 59, is an appointee of then-President Bill Clinton and has been a member of the court since Nov. 15, 1999. She is senior to all of the active judges except Manuel Real, who is 92 and a former chief judge; Stephen Wilson, who is 74; Christina Snyder, 68; and David Carter, 72.
Judge Cormac J. Carney would be in line to succeed Phillips.
The new chief judge is a native of Orange, and a graduate of UC Riverside and UC Berkeley School of Law. She was in private practice in Riverside from 1982 to 1991, and a Riverside Superior Court commission from 1991 until 1995, when she became a magistrate judge in the U.S. District Court.
Her most notable case is probably Log Cabin Republicans v. United States. On Sept. 9, 2010, Phillips ruled that the U.S. Department of Defense's "Don't Ask, Don't Tell" policy was unconstitutional, and a month later she issued a permanent injunction ordering the military to immediately "suspend and discontinue any investigation, or discharge, separation, or other proceeding, that may have been commenced" under the policy.
The Ninth U.S. Circuit Court of Appeals stayed the injunction, but lifted the stay on July 6, 2011, dismissing the case three months later on the ground that the congressional repeal of the policy had rendered it moot.
Copyright 2016, Metropolitan News Company